We have a great time keeping in touch with you during the year on our Facebook pages, including the flagship Farm Journal page. Here are the top 10 posts that got you liking, sharing and commenting the most in 2013. 
Click here to visit the AgWeb page on Facebook, and be sure to hit "like" to put us in your news feed. You can also follow us at @AgWebEditor on Twitter and at @AgWebEditor on Instagram. 
No. 1: Bacon Seed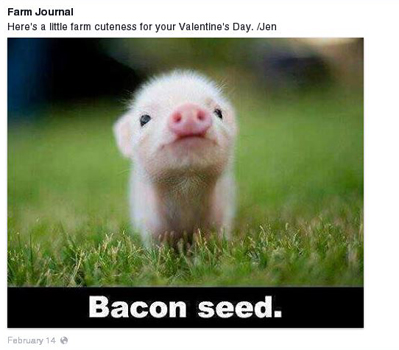 No. 2: Baling Twine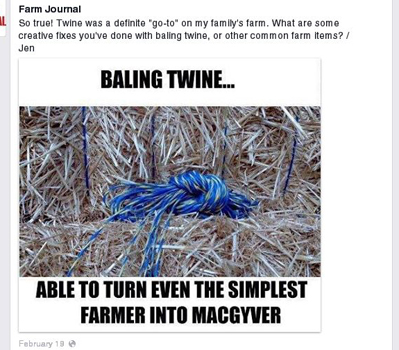 No. 3: Live on a Farm, They Said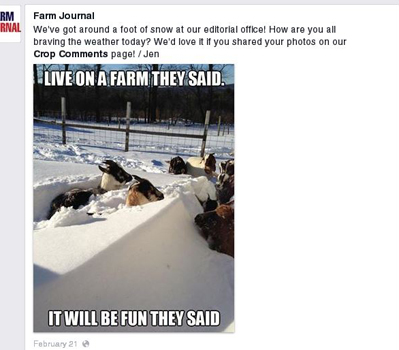 No. 4: Ag-Themed Super Bowl Ads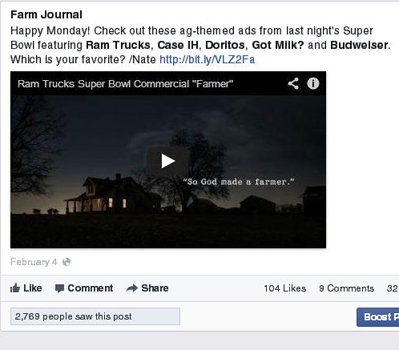 No. 5: What was in the House farm bill?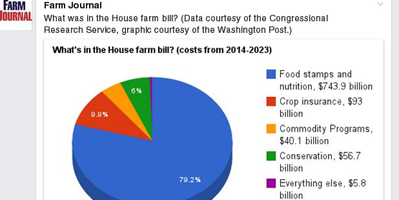 No. 6: It's Mine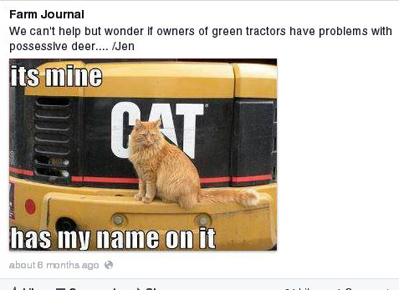 No. 7: Farmers Feed the World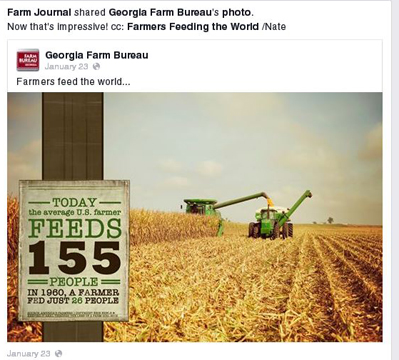 No. 8: Studying Ag Is Where It's At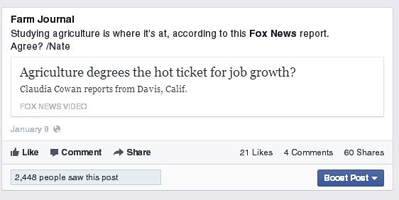 No. 9: Farmer Faces Fire with Tractor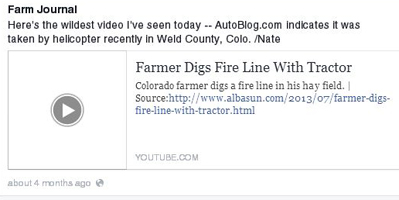 No. 10: Pre-Storm Farm Scene