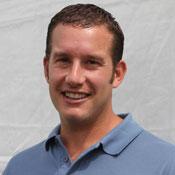 The Crop Watcher
Luke Beeler
Rain and Hail LLC

> Turn in Loss Claims Quickly to Avoid Being Denied
For corn and soybean growers, the rules are strict in that they need to turn in any claims within 15 days of the crop's harvest being completed. For farmers who are chopping, this can be a real struggle because adjusters need to get out and see the loss, yet farmers usually have only a five- to 10-day window to harvest. If you think you might be at a loss, touch base with an agent right away. Because insurance products are federally subsidized, if you wait to turn in a claim until Dec. 31 it may be denied. Growers also need to be careful about separating production by crop production unit, either by marking the bin or keeping track of wagonloads and using yield monitors to document yield. You must obtain consent from your insurance provider before you destroy any of the insured crop that is not harvested, put the crop to an alternative use or abandon any portion of the insured crop. Have a safe harvest.
---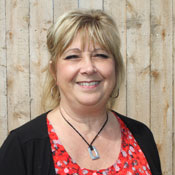 The Insurance Educator
Deb Etheridge
Water Street Solutions

> Detailed Documentation at Harvest Is Critical

New policy language from the Risk Management Agency is putting more teeth into yield verification this harvest. Producers need to make sure they are accurately reporting yields and providing verifiable documentation. Tightening crop insurance rules mean claims will not be paid on this fall's harvest without verifiable yield documentation. Options include sale records and scale tickets. One tool that producers can use is yield data from combine monitors. If they choose this method, growers will have to follow specific directions on how to calibrate the combine to capture yield data. Accurate reporting at harvest is not only important for the 2010 crop year but to help with insurance decisions farmers might make for 2011. This is especially true for farmers using basic/optional units, which require separating out yields and documentation by farm number or section. Crop insurance is going to require a lot more detailed record keeping.
---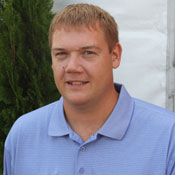 The Agent
Keith Gehling
AgriSource, Inc.

> Guard against Commingling Grain from Last Year

The important thing for producers to think about this fall with crop insurance is maintaining accurate records. Producers should keep a load log and delivery records by unit and county. It's also vital they not commingle last year's crop with 2010 harvested grain. If they think they could be in a loss situation, they should get an official measurement by the Farm Service Agency office or crop insurance company. Producers do not want to jeopardize any claim if grain is already in the bin. In some areas this year, we expect aflatoxin. If farmers run into this, it's important they report it to their agent quickly because aflatoxin must be tested in the field; once this grain is in the bin, it won't be covered. It's not too soon to think about crop insurance decisions for 2011. The new combo policy should be simpler, but the industry is still learning about it. My advice: Stay in contact with your insurance agent right through sign-up for updates.
---
Top Producer, October 2010