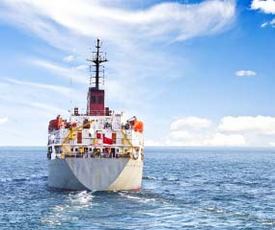 Trade is the backbone of many commodity sectors. It's what drives prices and keeps the U.S. economy alive. The recent labor dispute in the Pacific Northwest Ports brought that to light. The National Association of Manufactures warned a complete shutdown would cost the U.S. economy $2 billion a day. Trade can carry prices, but can also trigger the bears. In this Farm Journal report, we see why trade is providing optimism in our current bearish market situation.
The grain and oilseed sector is dealing with a hangover effect, of sorts, from 2014. As a record crop sits in elevators today, international demand is what associations, like the National Corn Growers (NCGA), hope will save prices from falling even lower.
"We know that 95 percent of the world's population is outside of our border, and that is a tremendous opportunity for the protein in the United States," says Chris Novak, NCGA CEO.
"In terms of trade, we export over half of the soybean crop, and so trade is extremely important," says Stephen Censky, American Soybean Association (ASA) CEO.
"50 percent of the wheat that's grown in the United States is exported," says Jim Palmer, National Association of Wheat Growers (NAWG) CEO. "We need access to those overseas markets."
The appetite for U.S. crops may be big, but it's something the industry hopes can grow even more. And the CEO's say that all starts with the Trade Promotion Authority (TPA).
"I don't think we will see those trade deals get done without TPA," says Censky. "Countries around the world, they don't want to negotiate a deal, they're not going to give their best offers market access offers, if they know that Congress can come and change that agreement."
"We have always supported TPA and will continue to do that and are very hopeful about some of the trade opportunities that appear to be on the horizon," says Tim Lust, CEO of National Sorghum Producers (NSP).
Some of those trade opportunities involve the Trans Pacific Partnership (TPP), which includes major trade partners like Japan. 
"Japan really is a trendsetter in that area as far as trade rules," says Palmer. "We need to have them open up their markets for us to have full access."
"We certainly want to see an agreement that brings in our Pacific Rim trading partners, to the extent that we know no trade deal will ever be perfect," says Novak. "Yet at the same time, we always have to recognize the precedent that these trade deals, specifically TPP, will set for future trade agreements."
Japan hasn't agreed to all the terms, and Wheat Growers say if Japan can't completely eliminate tariffs on certain goods, then they want the deal tabled until a later date.
"We want to see agreements as far as full trade flexibility, as far as utilizing not just whole grain products, but refined goods like cake mixes, flour," says Palmer.
Another important trading partner for all commodities is China. That's a relationship that's also been volatile.
"Complicated is how I would describe it," says Censky. "They are our number 1 customer for U.S. soybeans. Last year they imported over 15 billion dollars of U.S. soybeans. They are taking the production out of 1 out of every 4 rows."
That appetite has continued to climb, while sorghum producers are also reaping the benefits from China. The country wasn't even a customer two years ago, but since, demand is skyrocketing. 
"That is something that's very exciting for us as an industry to see," says Lust. "Certainly that was very big in terms of our fall crop and carrying prices through today, but even starting to see some very significant contracts going forward to next year. Basis prices at record levels and a lot of really strong demand there, really led by China."
But it gets very complicated for corn. And that came to light when officials rejected shipments of U.S. DDGs over an unapproved corn trait.
"Ultimately, our goal is to ensure we have a stable trade relationship with China," says Novak. "What that requires is a stable and consistent regulatory system that gives farmers the consistency that they need. That's been lacking in terms of China's current regulatory approval."
Censky sees China as an important customer, but knows that approval process needs to change.
"Gone from slow and predictable to slow and unpredictable," says Censky.
While the Associations know trade can't solely carry grain prices higher, the CEOs are demand bulls when it seems the bears aren't going down without a fight.