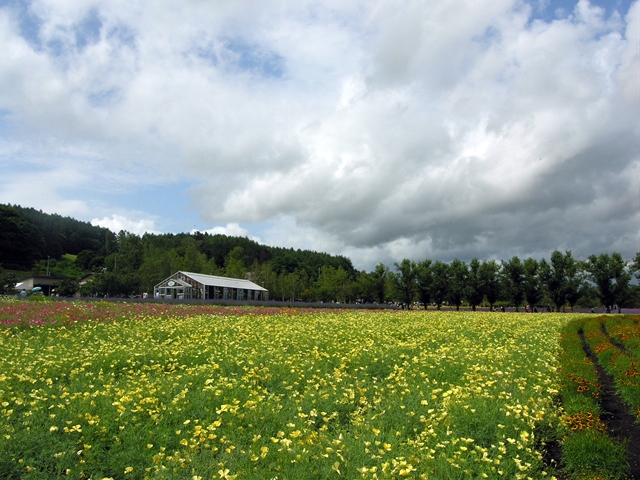 Prime Minister Shinzo Abe tapped a veteran of regional trade talks as his new agriculture minister as Japan seeks to wrap up an agreement this year that will require wringing concessions from the country's powerful farm lobby.
Abe re-appointed Yoshimasa Hayashi as farm minister just five months after he was replaced in the job by Koya Nishikawa, who quit Monday following assertions he took donations from a company in the sugar industry. His alleged misdemeanor would have been in conflict with his role in negotiations over agricultural tariffs in Trans-Pacific Partnership trade talks.
The government on Tuesday played down the impact of the third resignation of cabinet member in less than six months on TPP talks and Abe's drive to reform the agriculture sector. Chief Cabinet Secretary Yoshihide Suga said Tuesday he wasn't concerned about any adverse effect on farm policy, citing Hayashi's previous experience in the role.
Abe is pushing to ease protections for the agriculture industry as part of a broader push for structural reforms to spur economic growth. He's made some progress in efforts to weaken the farm lobby's influence, and his ruling Liberal Democratic Party this month managed to remove the national agricultural cooperative's power to audit local farming groups.
While Nishikawa was a long-time member of the LDP's farm policy "tribe," his departure will have limited impact on these policies, according to Tobias Harris, an analyst at Teneo Intelligence.
Hayashi 'Milestone'
"Hayashi has continued to play an important role in agricultural policy; as part of an ''inner circle'' of LDP agricultural policy experts, he was involved in securing JA- Zenchu's acquiescence to the government's plans for reforming the cooperative system," Harris wrote in a research note Monday, referring to the country's farm lobby group.
"Hayashi should have little difficulty managing farmers' opposition to TPP and reform legislation."
Hayshi was farm minister when Japan entered TPP negotiations in 2013, a move he said late Monday was a "milestone."
"We will continue with intense negotiations, although difficult issues remain," Hayashi told reporters in Tokyo.
Economy Minister Akira Amari said earlier this month that substantial progress had been made in negotiations for the trade pact, and said it would desirable for the 12 nations involved to hold a a ministerial meeting early in spring.
If completed, the TPP accord would link nations with about $28 trillion in annual economic output, or about 39 percent of the global total. Other members include the U.S., Australia, Brunei, Canada, Chile, Malaysia, Mexico, New Zealand, Peru, Singapore and Vietnam.
Double Blow
Nishikawa's resignation comes after two female minsters, Yuko Obuchi and Midori Matsushima, quit in October over allegations of financial impropriety. Abe recovered from that double blow to win by a landslide in December's general election. Still, a series of scandal-linked resignations contributed to the unraveling of his first administration in 2007 after less than a year.
"Even though Abe is seen as a strong political leader, he's still struggling to make the right appointments," said independent political analyst Minoru Morita. "This serves as a reminder to Abe that his economic policies may not go as smoothly as he hopes."
Nishikawa said on Feb. 17 that he'd returned all 1 million yen ($8,400) he received from a company operated by a sugar industry association, according to the Asahi newspaper. Sugar is one of the five key agricultural products that Japan wants to protect in any TPP agreement.
Poisoned Chalice
Abe's previous spell as prime minister was hampered by his appointments of farm ministers.
Toshikatsu Matsuoka killed himself in May 2007 while being questioned in parliament for receiving donations from contractors associated with a developer under investigation for rigging construction bids.
His replacement, Norihiko Akagi, resigned a few months later over separate impropriety allegations, while his successor, Takehiko Endo, lasted just a week in the job -- again over a financial misdemeanor.