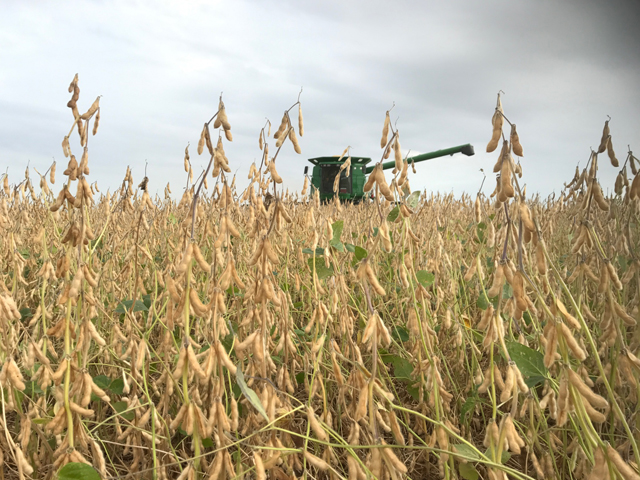 (Bloomberg) -- A possible U.S. trade war with China could pose immediate and long-term risks to shipments of soybeans, the second-most-valuable American crop, as competitors like Brazil would stand to gain more control over the market. That's according to the head of the commodity's main American trade group.
"Action by China to restrict imported U.S. soybeans would be the beginning of a long tail," Ryan Findlay, chief executive officer for the American Soybean Association, a St. Louis-based trade group, said in an email. "If China doesn't buy from the U.S., they buy from one of our competitors. If they establish a good relationship with our competitor they may be more apt to buy from them in the future reducing our exports more not only short-term but long term. From a historical perspective, U.S. farmers don't win in these scenarios."
Grower groups including the American Farm Bureau Federation, the largest domestic farm organization, have warned that soybeans may be on the front line of any retaliation by China against U.S. tariffs on aluminum and steel. The Asian nation bought more than a third of the total $41 billion U.S. crop in the 12 months that ended Aug. 31, according to government data. But Brazil has already started to grab market share from U.S. shippers.
©2018 Bloomberg L.P.