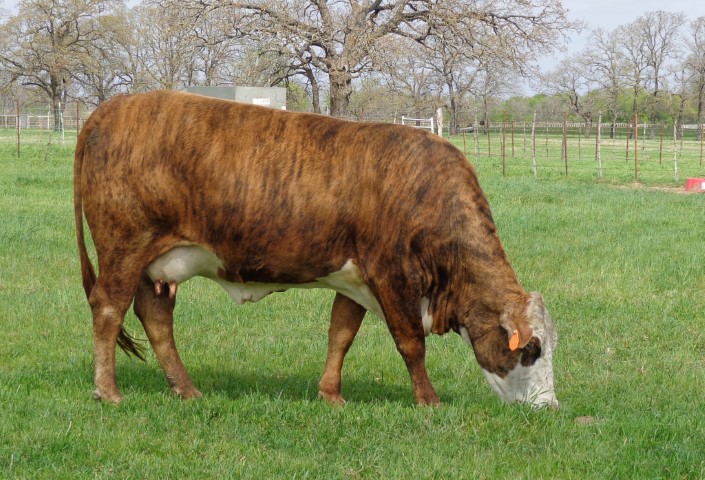 With the likelihood of a moderately strong El Niño this fall, the prospects for winter pasture are better than they have been in years, according to a Texas A&M AgriLife Extension Service expert.
To help beef and forage producers capitalize on the expected extra moisture, Dr. Jason Banta, AgriLife Extension beef cattle specialist, Overton, and his colleague, Dr. Vanessa Corriher-Olson, AgriLife Extension forage specialist, Overton, will be conducting a training Aug. 12, "Winter Pastures for Central and East Texas."
El Niño refers to warmer-than-average ocean water temperatures off the Pacific coast of South America, which usually means more moisture to parts of the Southwest and Southeast U.S. during the late fall and winter, according to climatologists.
And for winter pastures, the timing couldn't be better, Banta said. Improved odds of adequate moisture during critical planting and development stages takes a lot of the risk out of establishing winter pastures.
"Hay prices have remained historically high since 2011, and hay feeding during the winter represent one of the highest annual costs to cow-calf producers," he said. "Planting winter annual forages can reduce both hay and supplement costs for cow-calf producers."
The training will be held 9:30 a.m. to 5 p.m. at the Texas A&M AgriLife Research and Extension Center at Overton.
Registration for the program is $60 before Aug. 5 and $75 before Aug. 11. Registration includes lunch and program materials. Register online by going to https://agriliferegister.tamu.edu or call Extension Conference Services at 979-845-2604, entering "pasture" in the search window.
Corriher-Olson said the program will address many of the issues people commonly have about establishing winter pastures, such as:
Cool-season forages and variety selection.
Monthly and seasonal forage production potential.
USDA web soil survey demonstration.
Establishment and fertilization.
Grazing and utilization strategies.
Impact of cool-season annuals on warm-season perennials.
Appropriate mineral supplementation.
Armyworms and other cool-season forage insects.
Estimated costs of establishment.
Banta said time will be allotted for a question-and-answer session after the presentations.
The program will offer two continuing education units to Texas Department of Agriculture private pesticide applicator license holders — one in the integrated pest management category and one in general.
Maps and driving directions to the Overton center can be found by going to http://overton.tamu.edu and clicking on "Center Information" on the left panel.
For more information, call Michelle Sensing at 903-834-6191.

Source: Texas A&M AgriLife Extension Service