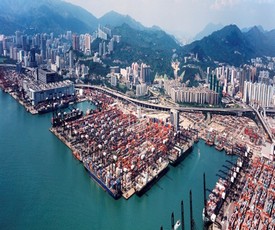 Passing a controversial trade agreement is a daunting challenge any time, but passing the Trans Pacific Partnership (TPP) in the charged political climate of presidential and congressional elections is nye impossible.
"We'll be lucky if we get it passed in the Lame Duck session after the elections and before the new President is sworn in," says Clay Hough, senior group vice president of the International Dairy Foods Association.
There's pressure on Congress to pass the trade bill while Pres. Obama is still in office, who views the TPP as one of his legacy achievements of his eight years in office. The only opportunity for a reasoned Congressional debate and vote might not come until after the November elections.
Even that is a narrow window, depending on who gets elected to the White House. All the leading presidential contenders, from Donald Trump to Ted Cruz to Hillary Clinton and Bernie Sanders are campaigning, in various degrees, against the trade pact. Marco Rubio, who was in favor of the agreement, is now non-comital.
The National Milk Producers Federation and the U.S. Dairy Export Council are still working their way through the pluses and minus of the agreement for U.S. dairy trade. But the Obama Adminstration contends the gains will be huge. "TPP growth in dairy trade is 1 ½ times that of New Zealand's annual production," says Phil Karsting, Administrator of USDA's Foreign Agricultural Service.
And having standardized rules across the 12 Pacific Rim countries that are party to the treaty will far outweigh potential market share losses in smaller markets such as Malaysia and Vietnam, he says. Fifty percent of the benefits of the TPP agreement address non-tariff barriers to trade, he says.
More importantly, the choice is not between what was negotiated in the TPP and the status quo. "The choice is between the TPP and trade where we don't have a say in defining the rules," he say.
If TPP fails, U.S. market access will be diminished, other bi-lateral negotiations where the U.S. is not involved will continue, there will be no increase in transparency of rules, and China will be emboldened to set its own terms of trade, Karsting says.
Some in the dairy sector fear that if TPP is passed, the rules won't be enforced. Already, there are reports that Canada is moving to tighten its import rules of existing U.S. dairy products. Depending on the month, Canada is the number two or three dairy destination for U.S. dairy products and ingredients. It currently allows milk protein concentrates, other dairy ingredients  and products in for processing and re-export. But if TPP passes, Canada may be required to open up 3% of its market to U.S. dairy products so it is reportedly moving to close other loopholes now.
Karsting says there are complaint procedures built into the TPP, just like all other trade agreements. So challenges can be brought against offending parties, just as Canada has brought complaints against the United States over country-of-origin labeling of red meat to the World Trade Organization.
China is not part of the agreement. "But in the back of the minds of TPP negotiators, we wanted to build a high standard agreement so whoever joins the TPP in the future will have to meet them," Karsting says. And with so many Pacific Rim nations included, it's likely China will eventually want to participate.
"Are we better off with TPP than without it? For dairy and agriculture, we're better with it," contends Karsting.