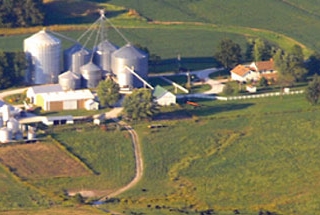 Turning the tables on risk
Chris Barron joins Farm Journal's Pam Fretwell to further discuss turning risk into profit.
First, he says, farmers need to evaluate their farm business by dissecting it into thirds according to profitability. Then, decide what can be done in the middle-third area to improve profitability.
Chris notes that farmers also need to identify whether the bottom-third can be improved or if the business would strengthen by disposing of this area.
Chris gives specific examples and ideas of how to increase profitability for 2015.
(Click here to listen to Part 1)
Listen to Part 2 now:
Catch more Straight From the Heartland with Pam Fretwell