As the pit is being graded for the 2012 National Championship Truck and Tractor Pull at the National Farm Machinery Show in Louisville, Ky. next week, Indiana farmers, Doug and Renee Theobold, are preparing for some friendly competition of their own.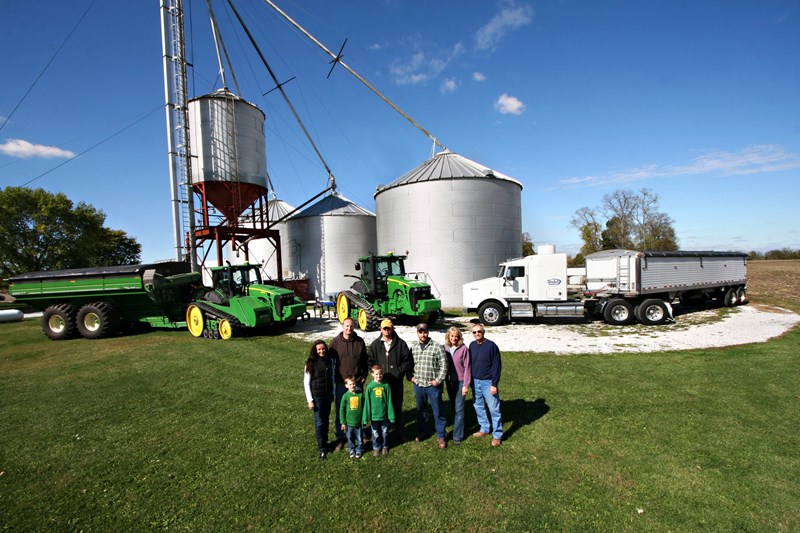 The Theobald family on the farm.
The couple who farm around 5,000 acres of waxy corn, soybeans and tomatoes near Shelbyville, Ind., will compete with their trucks, "Wicked" and "Pretty Wicked" in the 6,200 lb 2-wheel drive division next week. Renee says that competing against each other is no big deal for the pair who have been around the pulling arena for most of their lives. "Doug and I met at a pull," Renee says. "We're just a team. Really, he's said he gets more nervous watching me pull because he wants me to do well." She admits that they like to win and it would be nice if they could always be first and second, but says there is no jealousy between them when one does better than the other.
Renee a third generation truck puller says that the sport is just part of their lives. "I grew up in pulling, actually, my grandfather pulled and my father pulled," she says. Doug is veteran puller having pulled for more than 20 years and while Renee has always known the arena, her pulling career began in 2010. The 2010 National Tractor Pulling Association rookie of the year has been pulling for only 2 years and has won 5 major competitions.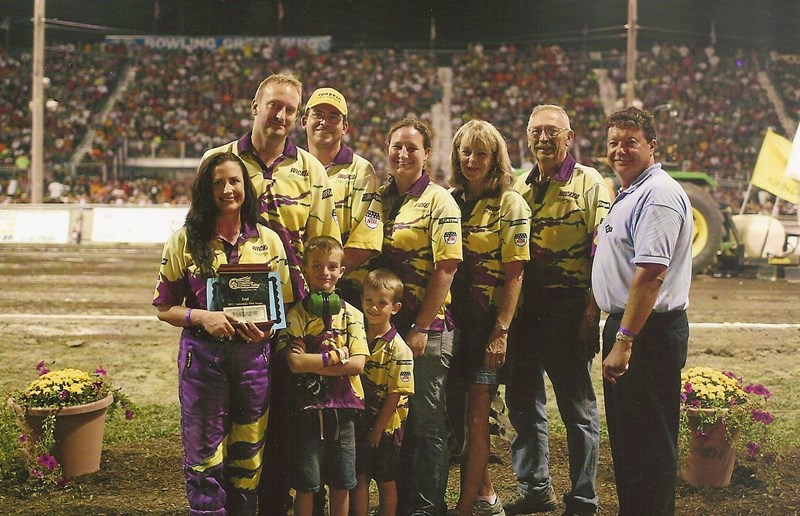 Pulling is a family affair for the Theobalds.
Renee's truck is called "Pretty Wicked" and Doug's is "Wicked." Doug says that every truck they have built together has followed the "Wicked" theme. "The first truck that we had was a willies body style and the name of it was "Wicked Willy,'" he says. "We've just latched on to that wicked name and as we have built other vehicles throughout the years we have continued to use the "wicked" theme."
The pair plan to leave their mark on Freedom Hall Wednesday and Thursday of next week.
Renee pulling her truck, "Pretty Wicked."