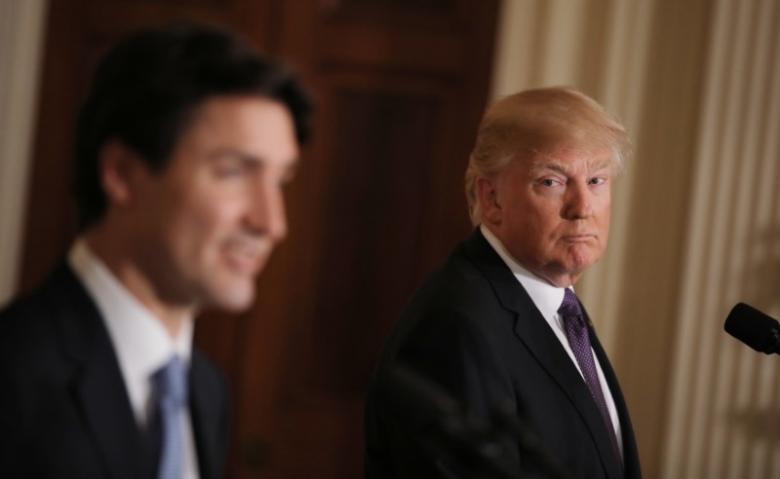 In a statement issued this morning, U.S. Trade Representative Robert Lighthizer formally notified Congress specifics on how the Trump Administration intends to renegotiate NAFTA.
"As I said when I was sworn in three days ago, I believe the President's leadership on trade will permanently reverse the dangerous trajectory of American trade," he said. "Changing that trajectory is why we're here today."
In a letter addressed to Chuck Schumer, Orrin Hatch, Paul Ryan and Nancy Pelosi, Lighthizer stressed the need to modernize the trade agreement.
"For example, digital trade was in its infancy when NAFTA was enacted," the letter notes. "In addition, and consistent with the negotiating objectives in the Trade Priorities and Accountability Act, our aim is that NAFTA be modernized to include new provisions to address intellectual property rights, regulatory practices, state-owned enterprises, services, customs procedures, sanitary and phytosanitary measures, labor, environment, and small and medium enterprises."
The administration intends to initiate negotiations with Canada and Mexico "as soon as practicable, but no earlier than 90 days from the date of this notice," according to Lighthizer.
Commodity groups reacted largely with cautious optimism.
"I cannot emphasize enough how important our Mexican customers are to U.S. wheat farmers," said Jason Scott, a Maryland wheat farmer and president of U.S. Wheat Associates. "There is nothing wrong with modernizing a 23-year-old trade agreement, but that must be done in a way that benefits the food and agriculture sectors in both countries."
The stakes are high for U.S. agriculture, with exports accounting for 31% of farmer income, according to National Corn Growers Association president Wesley Spurlock.
"Nowhere is the importance of trade stronger than right here in North America," he said. "Since NAFTA was implemented, U.S. agricultural exports to Canada and Mexico have tripled and quintupled, respectively. We export billions of dollars of corn and corn products to these countries every year."
According to USDA-ERS data, Canada is the second largest market for U.S. agricultural products, and Mexico is the third largest market. The two countries combined purchase around $40 billion in U.S. agricultural products.