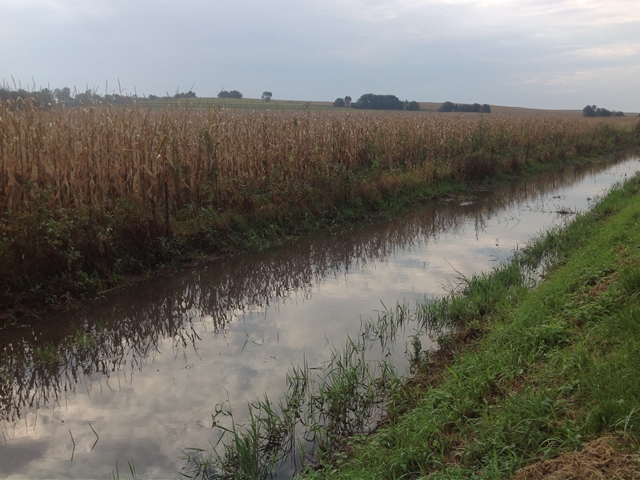 As November approaches, the race for President of the United States continues to heat up. Which candidate would be the best for agriculture? This week Sam Clovis, ag advisor to Donald Trump, joined Mike Adams on AgriTalk to discuss Trump's stance on several agriculture issues. One of the issues they discussed was the Environmental Protection Agency and the embattled Waters of the U.S. (WOTUS) rule.
"We are looking very hard at putting a farmer or rancher in charge of the EPA," Clovis says.
Listen to Sam Clovis discuss the EPA below.
The agency is part of the executive branch, and therefore, the director the EPA is appointed by the president, and must be approved by Congress. Clovis says the director of the EPA needs to be somebody who already knows agriculture.
"It's critical for someone who understands where the rubber meets the road [to lead the EPA]," he says. "Where the EPA impacts us the most is right at that nexus between agriculture and the environment. We think a farmer or rancher should be in there. That's the first thing we'll do."
Clovis says that Trump also plans to eliminate WOTUS.
"Mr. Trump on day one of his presidency will impose a moratorium on rule-writing," he says. "Then, each department will have 30 days on the rules that have been written over the past five years so we can have a look at them."
According to Clovis, Trump plans to immediately reduce around 20% of existing rules. WOTUS is on that chopping block, he says.
"The President can go in and tell the director of the EPA to eliminate the Waters of the U.S. rules," he says. "We will get through the abuse of the Clean Water Act and Clean Air Act, which is taking place through the EPA, and we will eliminate those abuses. We think the Waters of the U.S. is an enormous overreach, and it needs to be eliminated."
Listen to the entire interview with Sam Clovis below.