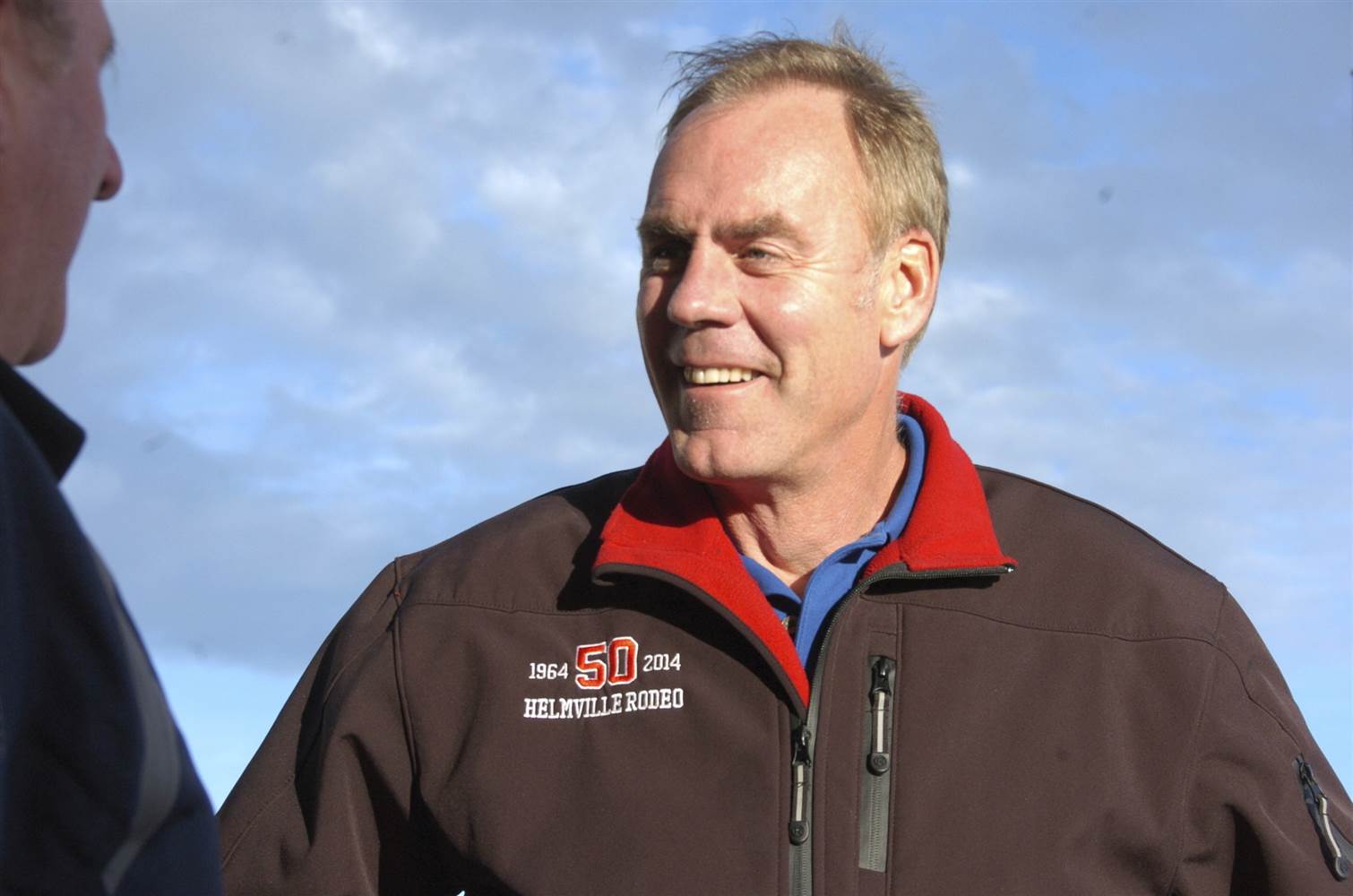 President-elect Donald Trump has chosen Representative Ryan Zinke, a Republican who has bucked his party to protect public land, to lead the Interior Department that oversees recreation, energy development and other activities on roughly 20 percent of the U.S.
"He has built one of the strongest track records on championing regulatory relief, forest management, responsible energy development and public land issues," Trump said in a statement Thursday. "America is the most beautiful country in the world, and he is going to help keep it that way with smart management of our federal lands."
Zinke, 55, a former commander of the Navy's elite SEAL Team Six, was awarded two Bronze Stars for missions in Iraq and was just elected to serve a second term as Montana's lone representative in the U.S. House of Representatives.
Zinke's record defending public lands -- including resisting Republican efforts to return territory to states -- may have played a role in his selection.  The president-elect's son, Donald Jr., is an avid hunter, and the news release announcing Zinke's nomination Thursday highlighted his "voting record that supports the Teddy Roosevelt philosophy of managing public lands, which calls for multiple-use to include economic, recreation and conservation."
Hunting, Fishing
Though environmentalists reacted coolly, outdoor enthusiasts welcomed the pick.
Zinke's history suggests the fifth-generation Montanan sees broad value in public lands as a place for hunting and fishing -- not just the extraction of oil, gas and coal -- said Trout Unlimited president Chris Wood. According to most estimates, Montana has more hunters per capita than any other state, and roughly 30 percent of its land falls under federal jurisdiction.
Other candidates Trump had considered to lead the Interior Department, including Oklahoma Governor Mary Fallin and Washington state Representative Cathy McMorris Rodgers, were viewed as strong on energy development, without the same broad appreciation of the many recreational uses of public lands.
"Rep. Zinke is a person that truly understands why people choose to live in Montana, and a big reason for that is the wealth of public lands they have. There was a lot of concern given the Republican Party platform about divesting public lands, but we get quite the opposite here," Wood said by phone. "His background of being a hunter and angler himself probably served him well in terms of relationship with Donald Jr."
TR's Legacy
The president-elect has promised to honor Roosevelt's legacy by conserving and protecting "our beautiful natural resources," while also vowing to undo regulations Trump says are throttling oil, gas and coal development.
"By offering Rep. Ryan Zinke -- a sportsman and proponent of keeping public lands public and investing in conservation -- the position of secretary of the interior, President-elect Trump is signaling that he intends to keep his promises to America's hunters, anglers, and outdoor enthusiasts," said Collin O'Mara, president of the National Wildlife Federation.
If confirmed by the Senate, Zinke would be on the front line of Trump's campaign promises; the agency under President Barack Obama temporarily banned the sale of new federally owned coal in January, limited the sale of new offshore drilling rights in the Arctic and Atlantic and has imposed new rules on wells on public land.
Interior Department agencies are responsible for overseeing about 500 million acres of land in the U.S., have a leading role interacting with Native American tribes and weigh whether animals should be protected under the Endangered Species Act.
Energy Resources
Oil and gas industry leaders celebrated the nomination Thursday, with American Petroleum Institute president Jack Gerard stressing that Zinke "knows the great potential that our federal lands hold when it comes to developing our nation's energy resources."
Energy developers have criticized the Interior Department's handling of endangered species and recent Bureau of Land Management regulations governing oil development on public land, including limits on methane emissions and standards for hydraulic fracturing that have been blocked by a federal court.
Environmentalists widely criticized the nomination as further evidence the Trump administration would undo critical safeguards against air and water pollution while advancing oil, gas and coal interests. Trump previously has named former Exxon Mobil Corp. chief executive Rex Tillerson as his pick to be secretary of state, and Rick Perry, former governor of the oil state of Texas, as his choice to lead the Energy Department.
'Polluter Cabinet'
"Without a doubt, Representative Zinke adds another fossil-fuel champ to Trump's a pro-polluter cabinet," said Rhea Suh, president of the Natural Resources Defense Council. "While Zinke has opposed selling off our public lands, his record falls way short of being able to meet the full mission of the Interior Department. That is to manage and protect our wildlife, our public lands and waters, and our cultural heritage for the benefit of all Americans, today and tomorrow."
The League of Conservation Voters gave Zinke a 3 percent score in the group's 100-point National Environmental Scorecard, based on lawmakers' votes on the organization's top issues, including energy, climate change, public health, wildlife conservation and spending for environmental programs. The average score in the group's ratings for all House members in 2015 was 41 percent.
Zinke, who majored in geology at the University of Oregon, has said that while "evidence strongly suggests" that human activity contributed to global warming, "rising ocean temperatures" and other factors "have a greater influence." 
Tribal Recognition
In Congress, Zinke has worked to get federal recognition for a tribe in Montana and supported making permanent a tax break for coal mined from American Indian reservations. He also has supported a permanent reauthorization of the Land and Water Conservation Fund, which uses revenue from offshore oil and gas development to help states build outdoor recreational facilities and buy new lands and waters for recreation.
Zinke resigned as an RNC delegate in protest of a platform plank calling for federal lands to be returned to states. He also has taken that stance in the House, going so far as to vote against the GOP budget in May 2015, because, he said, it "included vaguely-written language that would allow the sale of public lands." Zinke also voted against legislation that he complained would permit up to 2 million acres of public lands owned by the U.S. Forest Service to be transferred to state ownership.
His 21-year Navy career included a stint as a commander on the elite SEAL Team Six. When he left the Navy, Zinke returned to his native Montana and embarked on a political career, winning a 2008 election to the state Senate representing a district that includes his northern Montana home of Whitefish. During his four-year tenure, he chaired the chamber's Education and Cultural Resources Committee.
While attending the University of Oregon on an athletic scholarship, Zinke played four years for the Oregon Ducks football team. He also holds a Masters in Business Finance and a Masters in Global Leadership from the University of San Diego.
He and his wife, Lolita, have three children and two granddaughters. He is an author of an autobiography, American Commander, which he wrote with Scott McEwen.