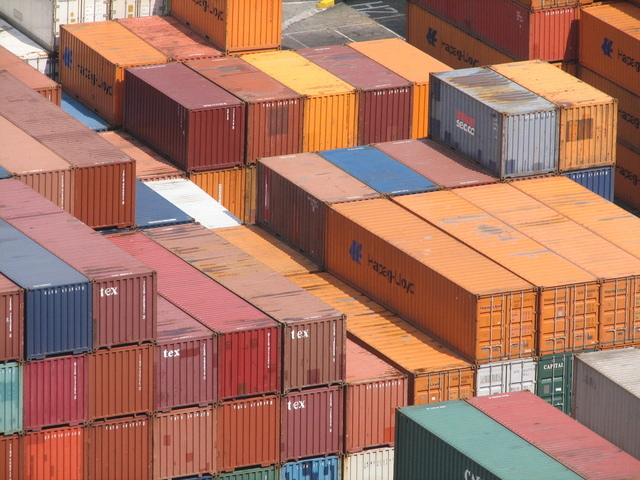 The first few weeks of President Donald Trump's administration have been especially busy, with much at stake for U.S. agriculture.
His first Monday in office, President Trump signed an executive order pulling out of the Trans Pacific Partnership (TPP), a deal many farm groups supported. The next day, he discussed renegotiating the North American Free Trade Agreement (NAFTA) with the prime minister of Canada and the president of Mexico, pledging further meetings within 30 days.
Then, a tense exchange between him and Mexico's President Enrique Peña Nieto over paying for a border wall turned to talk of the U.S. imposing a 20% border tax on Mexican imports to pay for it. The Trump administration later clarified the idea is just one of several ways a U.S.-Mexico border wall could be funded. That didn't stop a Mexican senator from immediately calling on his countrymen to stop buying U.S. corn, though.
Meanwhile, in China, where about $20 billion of U.S. agricultural exports went in 2015, trade matters were brewing of another kind. China has threatened to pull back its purchases of U.S. products in retaliation for a hypothetical 45% tax President Trump has threatened to put on Chinese imports. This would be in retaliation for the hefty China-U.S. trade imbalance and claims China is manipulating its currency. Analysts generally agree Trump is talking tough to get the Chinese to the negotiating table.
The president also made his first major move limiting immigration, yet another area were the stakes are high for U.S. farmers and ranchers.
Still, it's too soon to come to solid conclusions about how these trade issues will play out for U.S. agriculture, according to several industry analysts. But they do merit your attention.
Pro Farmer Editor Chip Flory says taking a new look at trade deals is all part of Trump's plan. "He's going to bust things up to begin with, then have one-on-one conversations" with countries on bilateral deals, Flory believes.
Though it's too early for the tough talk to fundamentally impact prices, the Market Rally host says some have suggested a political hedge for your marketing plans. "Set a price floor and maintain it, in case [President Trump] tweets something that angers China" and prices slump as a result, he adds.
"I encourage producers to stay calm and have confidence," says Jim Sutter, CEO of the U.S. Soybean Export Council (USSEC). The group is the international marketing arm of the soybean checkoff and American Soybean Association.
Sutter says fundamental demand is strong and growing for U.S. soybeans and the protein they provide to an expanding global middle class. That isn't changing anytime soon.
Regarding the fate of NAFTA, Sutter doesn't see Canada or Mexico turning away from U.S. soy imports because of the fundamentals that drive those purchases to begin with. "As long as cooler heads are allowed to prevail, the demand is there in both Mexico and Canada, and the supply is in the U.S. So we simply need to let those things come together," he says.
China, which has surpassed 45% of all U.S. soy exports each of the past few years, depends on those purchases, Sutter says. "The U.S. soy industry, with checkoff and USDA funds, has been working in China to help them develop their industry for 35 years. We have established deep relations," he adds.
"China has built modern soybean-processing and livestock-production industries based on imported soybeans," he says. "We supply 35% of China's [soybean] import needs. I don't think they'd want to lose the opportunity to source from us."
However, they could increase their buys from our biggest export rivals, Brazil and Argentina, Sutter says.
U.S. soybeans have "huge downside risk" in trade disputes with China, says Pat Westhoff, director of the Food and Agricultural Policy Research Institute at the University of Missouri.
On the other hand, if the president succeeds in getting the Chinese to the negotiating table, there's upside risk for corn, wheat and rice, whose purchases China limits, Westhoff says.
Rick Tolman is a former CEO of the National Corn Growers Association. He says the open borders NAFTA brought to North America have been good for U.S. corn farmers. He's cautious about reopening the 23-year-old, 1,700-page deal that broke those borders down. "You risk everyone putting up protectionist barriers," he says.
Livestock industry analyst John Nalivka is not a big fan of multilateral agreements such as TPP and NAFTA. Nalivka, president of Sterling Marketing, says bilateral deals are better for U.S. interests. It's the strategy Trump favors and why he didn't like TPP. Says Nalivka: "How do we agree with 12 countries and not give away more than we think?" He points to a provision that would have cut Japanese tariffs on U.S. beef—but over 15 years.
"We need to aggressively grow export markets with bilateral agreements, not multilateral, where beef is at the bottom of the priorities," Nalivka says.
Deals always need updates, Tolman says. "But there's a fine line between fair trade and protectionism," he says.
"You could say we're losing jobs, but we're losing jobs where we're less effective and efficient. We're going to gain jobs where we're more effective and efficient. Agriculture is one of the most effective and efficient industries in the U.S., so protectionism will more negatively impact ag," Tolman adds.