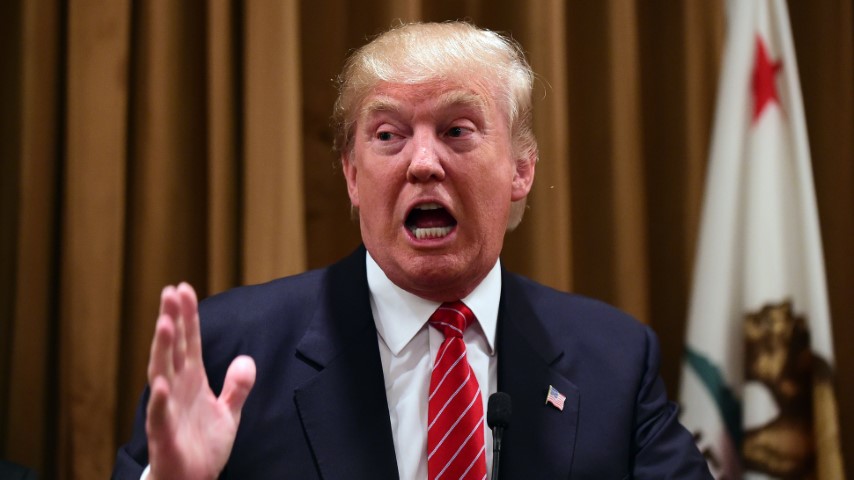 It's not every day the president visits your city. Kansas City is often touted as an "agricultural city" anchored by the presence of the American Royal, historical Kansas City Stockyards and many agricultural organizations and business offices (including Farm Journal).
But a vast majority of the public is far removed from the farm. They have little knowledge about how deep the current tariffs are pressuring farmers.
"Stick with us," Trump told farmers and attendees at his campaign-style speech at the Veterans of Foreign Wars' national convention in Kansas City. He asked for patience and trust in the process, as the U.S. works to move forward on trade negotiations.
Trump's nearly four-hour visit to the city also included a fundraising event for Josh Hawley, who is running for U.S. Senate. Veterans responded favorably to the speech, with chants of "USA" and applause to administration goals.
Watch Trump's speech below:
#VFWConvention @VFWHQ https://t.co/dBQx526axz

— Donald J. Trump (@realDonaldTrump) July 24, 2018
But not everyone agreed. The Kansas City star estimates 150 protestors were gathered at 10th and Broadway to protest against the President's policies. Other protest events were also planned for the afternoon. Most of downtown was blocked off for the president's visit, drawing criticism from local business owners.
Scenes from #KansasCity #RESIST to Donald Trump's visit. There is another rally planned by local activists later in the day. pic.twitter.com/tBCdh8OoPk

— Jennifer Hayden (@Scout_Finch) July 24, 2018
At the Trump protest in Kansas City, two Trump supporters found themselves in a sea of the president's critics. One man, dressed in a #MAGA hat said: "This level of hatred that some people have towards him is beyond me." #ksleghttps://t.co/iWg0Y1mdHg

— Hunter Woodall (@HunterMw) July 24, 2018
Near the conclusion of his speech, USDA Secretary Sonny Perdue announced a $12 billion in emergency aid for farmers impacted by tariffs. This coming just hours after Trump was criticized for tweeting "Tariffs are the greatest," and promising to continue tariff action until new trade deals are done.
Tariffs are the greatest! Either a country which has treated the United States unfairly on Trade negotiates a fair deal, or it gets hit with Tariffs. It's as simple as that - and everybody's talking! Remember, we are the "piggy bank" that's being robbed. All will be Great!

— Donald J. Trump (@realDonaldTrump) July 24, 2018
For more reaction to the $12 billion tariff relief package, click here: https://www.agweb.com/article/usda-announces-12-billion-short-term-tariff-relief-program/