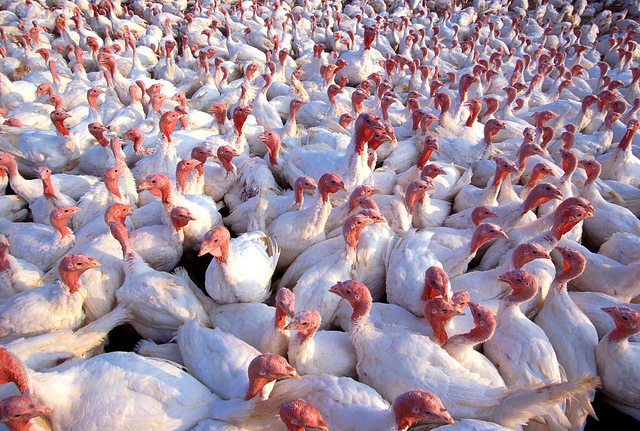 The South Dakota turkey industry is up and running again after avian flu led to the deaths of 640,000 turkeys last year.
The flu killed about 50 million turkeys and chickens nationwide, many of them on farms in Minnesota and Iowa, the Capital Journal reported.
South Dakota state veterinarian, Dr. Dustin Oedekoven, cites a U.S. Department of Agriculture report saying the flu outbreak was "the most expensive and largest animal disease incident in U.S. history."
Oedekoven said turkey farms now have more protection and protocols against such an outbreak, such as limiting human visitors to barns.
An outbreak in February 2016 in Indiana didn't spread to the South Dakota flocks, which is mainly due to the new plan in place, Oedekoven said.
"The new protocols and response efforts that were revised after the 2015 outbreak were used in this early 2016 case in Indiana," Oedekoven told the Capital Journal. "As a result, I think we were spared having a great outbreak there."
South Dakota raises less than 2 percent of the nation's turkeys, with production limited to Hutterites, a tightly knit religious and ethnic minority.
The USDA estimates the number of turkeys raised this year at 243 million, up 4 percent over 2015.