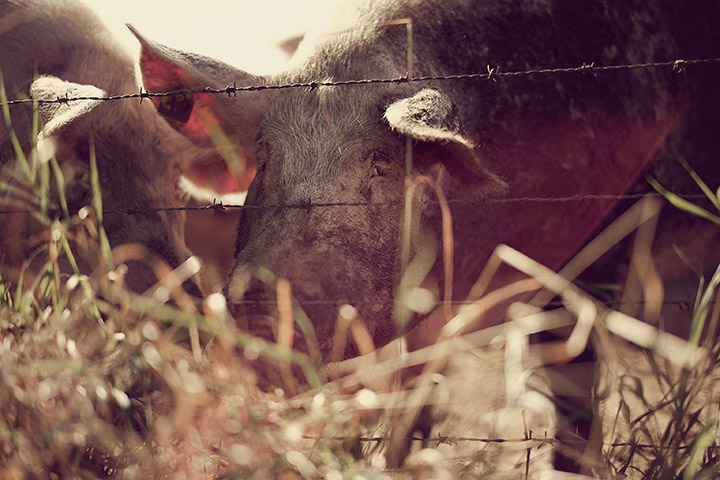 One Chicago couple left their city life behind to start a new life living out in the country. Ag Day's National Reporter Betsy Jibben tells us how these city slickers adjusted to getting their boots muddy and starting up a successful business.
Ask Crystal Nells and she'll tell you, she never thought her life would look like this.
"Who would imagine I'd have a pet at 400 and 1,100 pounds," said Knox, Indiana producer Crystal Nells.
Crystal and her husband Dan were once electrical contractors running the cicty streets of Chicago. Sick of the windy city, Dan wanted a change.
"The screaming, construction is very vocal and Dan just said how he was done and didn't want to do this anymore," said Nells.
After looking at different properties and even considering Mexico, the two picked this 1,500 acre homestead.
"I was very much against it. I like my two-bedroom apartment. I don't want to move," said Nells.
Soon their family of two tripled, and they warmed up to the idea of life on the farm.  
"We bought 13 pigs on my 40th birthday. My husband's midlife crisis became my birthday present," said Nells.
The Nells say they knew nothing about swine, but after reading up and some research, they decided to try their own pasture-raised operation.
"I don't think I've actually pictured a pig. I have seen Charlotte's Web, Babe, even Babe Pig In The City. But I don't' think you can picture a full-grown pig," said Nells.
What happened then wasn't just  a lifestyle change, but learning a curve, as the couple raised pigs not just for pets but for slaughter.
Now their operation has grown to hundreds of pigs as they work on the farm by day,
And travel and sell at Chicago Farmer's Market too, and travel and sell at Chicago Farmer's Market too. A business they admit they're keep learning every day.
"I don't know if I will ever be done learning. It took a while," said Nells.
Because now this life she never imagined, is now the life she's always dreamed.
"I could sleep through fire trucks, but you get here and it's just silent. You can see the stars, the moon, everything. It's a completely different world," said Nells.
The Nells Co-op with five other farms to create C&D Family Farms. They say they shelled out over $250,000 start up their portion. The family mostly sells to farmers markets in the Chicago Area.