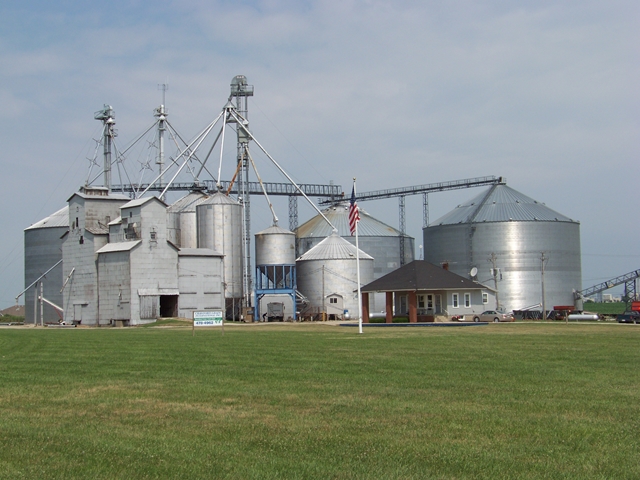 By Connie Sieh Groop, American News, Aberdeen, S.D.
Two giants in South Dakota's agriculture landscape announced Tuesday their plans to merge.
North Central Farmers Elevator and South Dakota Wheat Growers have entered into an agreement to form a newly named cooperative. What the new business could be called is not yet known, but officials from both cooperatives said the move could reduce duplication of efforts and potentially save between $8 million and $14 million a year.
Wheat Growers Board of Directors President Hal Clemensen said both boards feel very good about the move. He described it as taking a proactive step to form the farmer-owned cooperative of the future.
North Central Farmers Elevator Board of Directors President Richard Osterday explained that each year, the boards look at long-range growth strategies. In doing so, he said, they see that many areas overlap.
"We are committed to generating member value," Osterday said. "And we believe this long-term strategic decision will strengthen and enhance the locally-owned cooperative system. We want to continue delivering quality products and services, innovation, growth and profitability for our members and customers."
Employees of the companies were informed at meetings on Tuesday. North Central's general manager Mike Nickolas said that nobody will lose jobs at either company and that there are no plans to exit or move from communities. He said community support for programs such as local fire departments, FFA and 4-H will continue to be a focus.
Details will continue be worked out in the months to come. Each company will operate independently until members of both cooperatives vote on the merger in June. A simple majority is needed for approval. If that's done, the two cooperatives plan to merge on Aug. 1.
Though they didn't have any hard data, state Public Utilities Commission officials said the merger would combine the two largest ag cooperatives in the state.
"I would say that, yes, these are currently the No. 1 and No. 2 largest cooperatives in the state when it comes to agriculture," said Jim Mehlhaff, director of Warehouse Division of the PUC. "There are others that have facilities in the state and other major players, but I'd say these are the two largest in the state.
"I think it is typical of what we are seeing in the ag industry as a whole. I think with the merger, they hope to see some efficiencies gained by joining forces. It's representative of what we have been seeing around the country when coops merge," Mehlhaff said.
Cooperative officials said a third party has been contacted to develop a name that reflects the heritage the businesses represent. North Central, with 22 locations, has a 100-year history. Wheat Growers, with 40 locations, a 92-year history.
North Central is based in Ipswich, Wheat Growers in Aberdeen.
"We wouldn't be doing this just to be a bigger company," Osterday said. "There are synergies that can be meshed to build a better cooperative and be of more services to all members."
Each company has strengths. Wheat Growers has a precision farming program it calls MBZ. North Central offers petroleum and aerial application.
International competition plays a role in combining the companies. The market now is a global playing field with the cooperatives competing against companies 30 to 50 to 70 times larger, said Dale Locken, Wheat Growers CEO.
In recent years, ag giant ADM has built three shuttle locations in the region. There is a Gavilon facility at Kimball and another elevator planned for Britton that is being built by a multi-national company. On the agronomy side, companies like Wilbur-Ellis and Pinnacle are providing services. Locken estimates there are 200 agronomy competitors in the cooperatives' trade territory.
"We have looked at this with due diligence, looking at the financials in both companies," Nickolas said. "By forming one company, we are looking at savings of $8 to $14 million a year. Those savings can be used to upgrade or expand our facilities, improve our rolling stock, paying out equity or (for) a combination of those things."
Clemensen said the merger talks have been going very smoothly.
"Where we lacked in services, North Central excelled," he said. "The fit between the two companies is better than anyone imagined."
The boards of directors of both cooperatives unanimously approved the agreement, according to a news release announcing the merger. The cooperatives also sent out a joint letter to member-owners announcing the merger.
Over the next several weeks, the two cooperatives will communicate with members and other stakeholders about the merger, according to the release. Several local member meetings are being planned in addition to other communications.