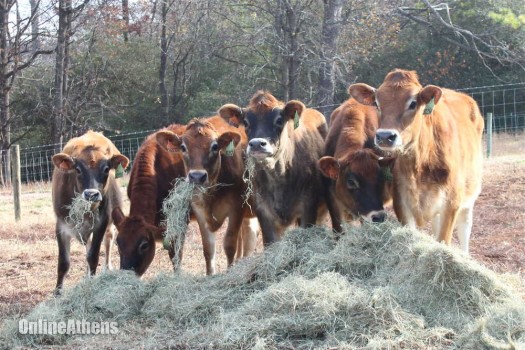 The University of Georgia has added some mighty fancy heifers to the herd at its campus dairy.

The Athens Banner-Herald reports the UGA Dairy Science Farm welcomed six prize Jersey heifers last week. Dairy science professor Jillian Fain Bohlen says they're the first animals of the Jersey breed at the UGA farm in 40 years and are considered among the top 1.5 percent of heifers. Or as Bohlen puts it, "the top of the top of the top."
The Jerseys will start a new herd alongside roughly 100 Holsteins that UGA already had. Jerseys are smaller than Holsteins and produce less milk, but they make a higher quality milk used in more expensive products such as cheese and milk.
The Jersey heifers were donated by a dairy farmer alumnus.