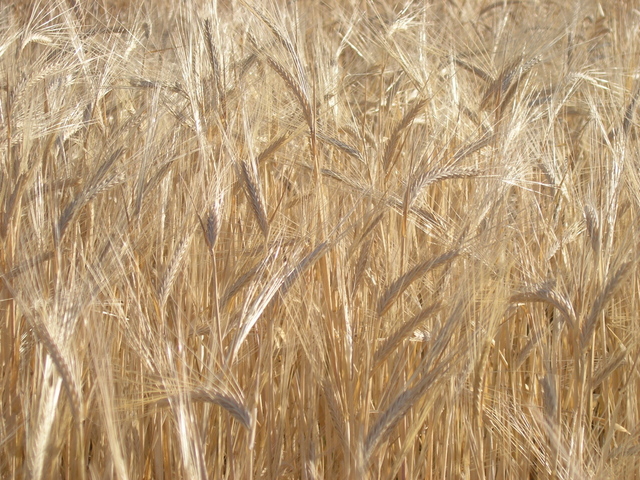 (Bloomberg) --
The U.K.'s hottest summer in four decades is threatening wheat crops and raising the prospect of more imports of cheaper grain.
Hot and dry weather in the past two months has prompted farmers and analysts to lower expectations for this year's harvest in the European Union's third-largest grower. That's helped U.K. wheat's premium over French grain reach the highest in a year, and means Britain may import more than previously thought, according to trader Saxon Agriculture.
This summer has been the hottest since 1976 and little rain is forecast in the coming weeks, helping push U.K. wheat futures near a four-year high. The heatwave has hit crops more than normal because a wet and late winter hindered root development, leaving plants more vulnerable to damage from summer dryness, said Tom Bradshaw, a farmer in Essex, England.
Some analysts say output could drop to the lowest since 2013. The outlook comes as already tight supplies and strong demand means Britain is expected to be a net importer of wheat for a third straight season.
"We are now at a decent premium to Matif, which is very, very rare," said Mark Smith, grain director at Norfolk based Saxon Agriculture, referring to French futures. "We need to price in more imports and this is starting to reflect in the market in the way U.K. wheat is diverging from European wheat."
U.K. wheat costs about 4.50 pounds ($6) a ton more than French supplies, the biggest premium since May 2017, according to Saxon Agriculture.
Britain had the second-hottest May since 1910 and June was the ninth-driest on record, according to the Met Office. It's quite rare for the whole country to have such long spells of warm and dry weather, it said.
"We are on track for the warmest, sunniest and driest summer since 1976 and we are not done yet," said Jim Dale, a senior risk meteorologist at British Weather Services. "There are just no rains until the middle of this month in any shape or form in the forecast."
Sunshine typically benefits the quality of wheat that's now maturing just before the harvest, but prolonged heat and dryness can curb yields. Bradshaw, who's also the chairman of the National Farmers Union combinable crops board, now sees U.K. production at 13.5 million metric tons, compared with a previous estimate of 14.5 million tons. CRM AgriCommodities also cut its forecast for the 2018-19 season that began this month to 14 to 14.3 million tons.
"If the crop goes below 14 million tons it will be bullish for the market," said Benjamin Bodart, director at Newmarket, England-based farm adviser CRM AgriCommodities.
The outlook is also worsening for production in France, a key wheat supplier to the U.K. Strategie Grains last week lowered its French crop estimate by 4.6 million tons because of lower yields. Dry weather across Northern Europe also prompted the EU to cut its output estimates for wheat, barley and rapeseed last month.
"I am very nervous as I get ready to harvest my winter barley crop next week," the NFU's Bradshaw said. "If the barley is bad then I would be worried about the rest of the crops to be harvested after that."
Copyright 2018, Bloomberg