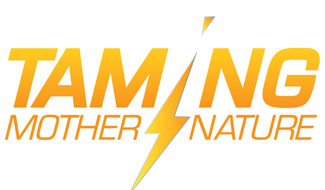 Learn how South American weather impacts your farm
Imagine planting crops where the average high temperature is in the 90s. Mix in days above 100°F, and you'll get a sense of what it's like to grow corn and soybeans in Argentina and Brazil. 

In the U.S., "the planting season is pretty solid," explains Gail Martell of MartellCropProjections.com, a global weather-tracking service. "You usually get started in planting in the spring here, and sometimes it gets a little delayed like last year because we had a very harsh winter. But in Brazil, it's very spread out. That's the complicating factor. It's a continuously warm climate."

As South American countries ramp up production of corn and soybeans, U.S. producers should pay attention to the region's weather. Favorable conditions create big crops, which contribute to already-large global grain supplies and the prospect of lower commodity prices.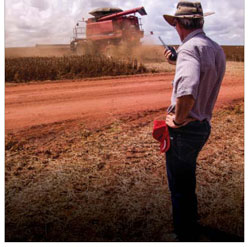 By the end of March, the Brazilian summer crop of corn and soybeans will be up to 80% harvested. 
Misconceptions Aplenty. Farmers should consider surrounding themselves with experts who can explain complex and vastly different weather phenomena in conjunction with market movements, advises Pedro Dejneka of AGR Brasil, a division of AgResource commodity advisory and research firm.

"There is still a lot of misconception, understandably so considering the complexity of the different crop cycles, regions and varieties in South America," Dejneka says. "That only reaffirms that the work we are doing can be invaluable as we aim to continue separating fact from fiction and helping our clients maximize results by minimizing their risk."

For 2015, Dejneka expects any price action based on South American weather to be short-lived. His company estimates soybean production on the continent of between 160 million and 165 million metric tons, compared to the record-high 154 million metric tons seen in 2014. "To what degree it will be record is still an unknown, but the main theme is that the world has plenty of grains and oilseeds, and minor swings in production should not have a lasting effect on prices," Dejneka points out.

One such production swing has been recurrent dry conditions in parts of Brazil during the recent growing season. That dryness delayed planting of corn and soybeans in some areas, and crop maturation conditions have been challenged in Mato Grosso, the country's top soybean state. 

"January has been exceptionally dry in Mato Grosso and the tropics at large," Martell notes. "Extreme heat is adding to the moisture stress. January weather stress has damaged the soybean yields, as this is the key pod-filling period affecting the size and weight of soybeans."

Meanwhile, rainfall will also be important in southern states, such as Rio Grande do Sul and Santa Catarina, and in Argentina, where soybeans were about a month away from full development as of early February, Dejneka adds. Yet taken as a whole, a majority of the summer corn and soybean crop in Brazil and Argentina has already been made. 

"Eighty percent of soybean production area is already in harvesting stages. It is still early and will pick up steam from mid-February on," he explains. "Because of that, the mentality for 80% of the crop area is quickly changing from 'rain makes grain' to 'rain delays harvest.' Keep in mind that because of second-crop corn, rains will still be important during and right after harvest of summer soybeans and corn."
Infrastructure Improves. Farmers should also factor in infrastructure when examining South American weather. Brazil is expected to have more avenues for shipping crops in 2015 than ever, which has caught China's attention. China will likely reduce its premium for U.S. soybeans as a result in the future, says Dan Basse, president, AgResource.

"The U.S. needs to invest in additional logistics just like Brazil is doing," Basse tells "AgDay" in an interview. "Meanwhile, soybeans will continue to depart South America via the Amazon River.

"ADM and Bunge both have new facilities opening this year," Basse continues. "They expect to export about 1.5 million to 2 million tons each. We've got an old citrus plant from Cutrale exporting citrus pulp. It'll export about 2 million tons of soybeans. There are lots of avenues for Brazilian soybeans to get out 
of the country."
Obtain Reliable Data. Taking all of these factors into consideration, U.S. producers should take every opportunity to learn more about the complexities of farm life to the south.  

"It is still early to have a good read on the weather for the 2015/16 summer crop in South America," Dejneka says. "However, some longer-term models point to good weather during the safrinha corn crop (winter corn crop, which is now larger than the summer crop in seedings) in Brazil. That could point to even more corn flooding the world market come August."

The bottom line is to identify the most reliable weather data possible, as much of the information disseminated by observers who are based in the U.S. is often incorrect or misleading, Dejneka cautions. 
---
Seasonal Switchup 
Crop-growing differences between the U.S. and South America are enormous, notes Gail Martell of MartellCropProjections.com. Here is a side-by-side comparison of the seasonal differences for corn 
and soybean producers on both continents throughout the year.
---
Rainfall Comparison: South America and the U.S.
Maps showing accumulated precipitation over the 180 days ending Feb. 4, 2015, reflect the seasonal differences in rainfall between the U.S. and South America. In South America, this period reflects the end of winter, the planting season and the summer growing season. Precipitation levels in the major corn-and-soybean production country of Brazil ranged from 100 mm (3.9") in the northeastern region to above 1300 mm (51.2") in the southern portion. Meanwhile in the U.S., this time period reflects the end of the growing season, harvest and winter. Precipitation levels in the Corn Belt generally ranged between 100 mm (3.9") and 
600 mm (23.6").