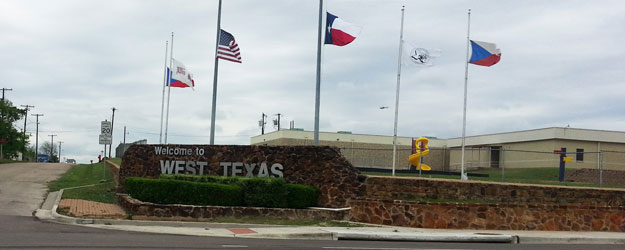 Six firefighters, four emergency medical personnel and two locals who stopped to help are among the missing.
 
One person was confirmed killed and another 35 people were missing after an explosion at a Texas fertilizer plant that injured 160, flattened houses and devastated the center of the town of West.
The missing included five volunteer firefighters, four emergency medical personnel, an off-duty Dallas firefighter and two local people who stopped to help at the scene of a fire April 17 at Adair Grain Inc.'s fertilizer plant, West Mayor Tommy Muska said in an interview. Other officials previously estimated five to 15 fatalities.
Watch an "AgDay" report on the explosion:
Search-and-rescue crews that had combed the ruins of the World Trade Center after the 2001 attacks were dispatched to the scene, about 80 miles south of Dallas, said Waco Police Sergeant William Patrick Swanton at a news briefing yesterday.
"A lot of lives have been lost and some of them are firefighters," Lisa Muska, the mayor's wife, said in an interview. "We all know each other and care about each other deeply."
The potential death toll could make the Texas explosion the worst U.S industrial catastrophe since April 2010, when 29 coal miners perished in Massey Energy Co.'s Upper Big Branch mine in West Virginia. With the demolished fertilizer facility and some of the surrounding rubble yet to be fully searched yesterday, Swanton said the number of dead might climb.
Explosive Fertilizer
Adair Grain's West Fertilizer Co. handled anhydrous ammonia, a volatile combination of nitrogen and hydrogen that North American farmers inject in liquid form into the soil as a crop nutrient. Adair stored as much as 110,000 pounds (50,000 kilograms) of the chemical, according to the Texas Department of State Health Services.
State environmental records showed that as of Dec. 31, the plant also held in storage as much as 270 tons (245,000 kilograms) of an ammonia derivative known as ammonium nitrate, a solid fertilizer. The same chemical was used by Timothy McVeigh in 1995 to destroy Oklahoma City's Alfred P. Murrah Federal Building and kill 168 people. It was also used in the Irish Republican Army's 1996 Canary Wharf attack in London.
Ammonium nitrate was responsible for some of the deadliest industrial accidents in the last century, including a 1947 explosion in Texas City, Texas, that killed more than 570, said John Verkade, a chemistry professor at Iowa State University in Ames.
In Cinders
"The ammonium nitrate going off, that certainly could have contributed to the earthshaking," Verkade said. "They must have had a whole cache of that go off if the place is now cinders."
A 2011 inspection of the plant by the U.S. Pipeline and Hazardous Materials Safety Administration revealed violations of material-handling rules, according to an agency document. The inspector said the company planned to ship anhydrous ammonia in unauthorized cargo tanks, and had failed to develop a security plan for the transportation.
The agency initially proposed a fine of $10,100. It was reduced to $5,250 last year, which the company paid. The agency said in its final order in the matter that the company had addressed the violations and "no further corrective actions are required.'
The U.S. Environmental Protection Agency inspected the West plant's risk management plan in March 2006 and found deficiencies. The EPA fined the facility $2,300 in August of that year and directed Adair Grain to correct the shortcomings, Alisha Johnson, an agency spokeswoman, said by e-mail.
'Complete Devastation'
Firefighters in West were already battling a blaze at the plant, and had begun evacuating nearby residents, when it exploded about 7:53 p.m. local time. A nursing home, hospital and two schools are situated within a mile of the facility on the northeast edge of town. Waco, the seat of McClennan County, is about 20 miles south of West.
''I never thought of anything like that happening," said Jenene Picha, who runs the Czech-American Restaurant. Firefighters showed great courage in battling the blaze, she said, and "they knew it was very dangerous out there."
Swanton said the damage to houses ranged "from broken windows to complete devastation." A house-to-house search was still in progress yesterday. A 50-unit apartment complex suffered severe damage, with the interiors of some apartments visible from the street.
"There are homes that are no longer homes," Swanton said yesterday. "There are homes that have been completely flattened."
Crime Scene
While the site was being treated as a crime scene, there were no indications that the fire was intentionally set, Swanton said. Teams of urban search-and-rescue experts known as Texas Task Forces 1 and 2 were deployed, as was a contingent of forensic chemists and explosive specialists from the U.S. Bureau of Alcohol, Tobacco, Firearms and Explosives.
The federal agents were responsible for determining whether the blast was accidental or criminal, according to a federal official.
The U.S. Chemical Safety Board, which looks into industrial chemical accidents, said on its website that a "large investigation team" had been sent to West.
The facility exploded with the force of a small earthquake. Amy Vaughan, a geophysicist at the U.S Geological Survey in Golden, Colorado, said a magnitude 2.1 seismic event had been registered when the blast occurred.
Nursing Home
West's worst-hit areas appeared to be the nursing home and apartment building, Swanton said. After the explosion, images broadcast by KWTX, a Waco television station, showed fires in the ruined plant and in surrounding buildings, and people being treated on a floodlit sports field.
Trooper D.L. Wilson, a spokesman for the Texas Department of Public Safety, likened the scene at West to the Iraq war and said the apartment complex resembled a "skeleton." A nearby school also was badly damaged, and 133 residents of the West Rest Haven Nursing Home were evacuated, some in wheelchairs.
Wesley Adcock, 29, said he was delivering concrete to a construction site when he saw a mushroom cloud in his rearview mirror. He said he volunteered to ferry victims to hospitals in Waco and helped three people, all from the nursing home.
"The last lady was 95," Adcock said. "She said she was buried in the bathroom when the ceiling collapsed on her."
In Waco, 28 people were admitted to Hillcrest Baptist Medical Center, Chief Executive Officer Glenn Robinson said. Five were in the intensive care unit, two of them in critical condition, he said.
Puncture Wounds
"We're seeing a lot of lacerations, some puncture wounds," Robinson said. Some patients had broken legs and hips and a handful had head injuries. Nine people with burns were transferred to Parkland Memorial Hospital in Dallas.
The Texas Secretary of State's office lists Donald R. Adair and Wanda L. Adair as owners and co-directors of Adair Grain, with Donald serving as president and Wanda as vice president. A man who answered a reporter's telephone call to the company declined to identify himself or comment.
Elizabeth Marquez-Perea, who lives a mile north of the plant, said about 50 families occupied Tucker Apartments, the damaged complex close to the facility. She and her three daughters fled after the blast shattered windows in their apartment, she said. "It smelled like gas, a real terrible smell," she said.
About a month ago, a school close to the plant had sent parents a note explaining that children had been moved for the day to a different location because of odors coming from the fertilizer plant, Marquez-Perea said.
Indescribable Sound
Crystal Webb said she was preparing to drive her 7-year-old son from her home near the plant to her mother's place in another part of town when the explosion hit.
"It's an indescribable sound and feeling," said Webb, who spoke to reporters at a makeshift media center outside a cattle- auction barn. "Every window in my home, every door in my home is completely busted."
The blast tore bricks off the outside of her house, Webb said. She and her son were uninjured.
"I'm anxious to get home," Webb said.
The disaster was reminiscent of a 2001 fertilizer-factory explosion in Toulouse, France, that killed at least 30, injured more than 2,000 and caused more than $3 billion in property damage. The plant, owned by a subsidiary of oil producer Total SA, wasn't rebuilt. Two years after the incident, French authorities imposed stricter regulations for ammonia production.
Flight Restriction
The U.S. Federal Aviation Administration issued a temporary flight restriction over West, Homeland Security Secretary Janet Napolitano said yesterday when she appeared before the House Committee on Homeland Security. She said local utilities had turned off service in the area and the Federal Emergency Management Agency had been activated.
President Barack Obama telephoned Texas Governor Rick Perry from Air Force One while on his way to Boston, to offer federal resources that might be needed, said Josh Earnest, a White House spokesman. Obama also told Perry "that his prayers are with the people of West," Earnest said by e-mail.