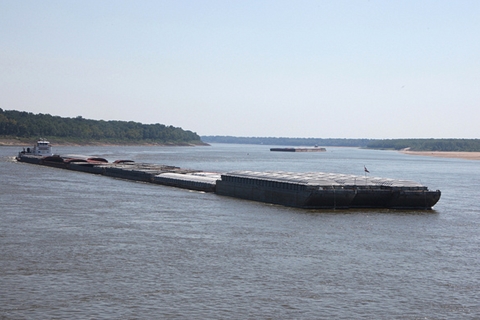 Farmers who rely on the Mississippi River and other inland waterways to ship their grain may be seeing some improvements, thanks to the Senate's passage of the tax extenders bill.
In addition to an extension of the popular Section 179 tax break, that legislation also included a 9-cent increase in the Inland Waterways Tax, which is a tax paid by diesel-fuel barge companies. The move, which boosted the tax from 20 cents per gallon to 29 cents per gallon as of April 1, 2015, will generate an additional $30 million to $36 million for rehabilitation and construction of locks and dams.
That's good news, said Mike Steenhoek, the executive director of the Soy Transportation Coalition, based in Ankeny, Iowa. But he also said that realistically, the money will only go so far, in a conversation with Pam Fretwell of Farm Journal Radio.
Listen to Steenhoek's comments here:
"We do need to keep in mind that we are talking about very extensive system," Steenhoek said. "The cost of one new lock and dam is in the ballpark of $400 million. One major rehabilitation costs $40 million. Yes, it's additional revenue, but it is going to fall short of what we actually need to really significantly improve the system."
Part of the challenge is the size of the inland waterway network.
It includes 12,000 miles of waters, including major American rivers such as the Mississippi, Ohio, Illinois, the lower Missouri, and the Gulf and Atlantic Intracoastal waterways.
The other problem is the age of the system. Many of the locks and dams date to the 1930s, when President Franklin D. Roosevelt established the Works Progress Administration to build infrastructure such as roads, bridges, and more while putting unemployed Americans back to work.
Nearly a century later, though, those locks and dams still provide a major avenue of transportation for grain. More than half of all U.S. soybean and corn exports leave the country via the Mississippi River.