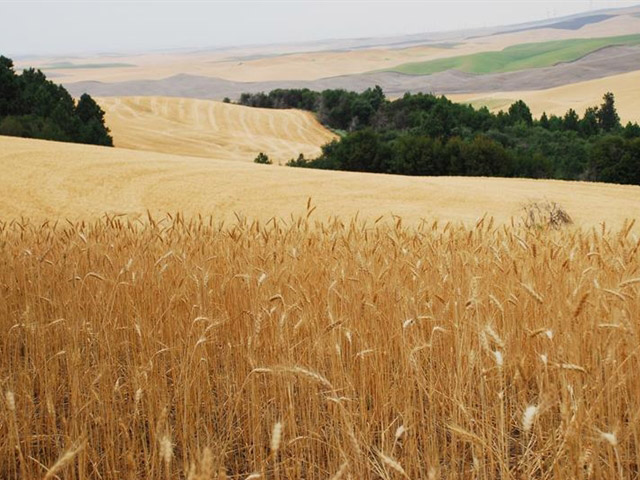 The European Union stands to lose a $150-million wheat market in Cuba as the U.S. moves to normalize relations with the island nation after a 50-year embargo.
Wheat is Cuba's second-biggest import, behind refined petroleum. The country bought 548,756 metric tons of the grain from the European Union in the year through June, with a value of 121 million euros ($149 million), including 356,639 tons from France, Eurostat data show.
The U.S. is the biggest shipper of the grain. Its share of Cuba's wheat imports could reach as much as 90 percent from zero if the countries re-establish trade relations, U.S. Wheat Associates wrote in a statement yesterday. Under the current embargo, U.S. wheat exporters must use third-party banking institutions that make trade burdensome and often more expensive, according to the lobby group.
EU shipments "will be entirely conquered by the U.S. because they're extremely close, extremely competitive," said Paul Gaffet, a wheat analyst at Offre & Demande Agricole in Bourges, France. "There'll be no more business."
France losing a market of several hundred thousand tons is "threatening," said Francois Luguenot, an analyst at InVivo, the largest exporter of French wheat. Any shift in supply may take one to two years, partly because lifting the embargo still requires approval by Congress, he said.
Wheat for March delivery rose as much as 4.4 percent to $6.77 a bushel on the Chicago Board of Trade today, the highest since May 20. Prices have climbed 9 percent this year.
Cuba's Imports
Wheat accounts for 3.9 percent of Cuba's imports, behind refined petroleum with 6.1 percent and ahead of corn, poultry and concentrated milk, according to the Observatory of Economic Complexity. Cuba gets almost all its wheat from the EU and Canada, and could import at least 500,000 tons from the U.S., U.S. Wheat Associates estimates.
Cuba, which last bought U.S. wheat in 2011, is the biggest wheat market in the Caribbean. With a tropical climate unsuitable for growing and located near export elevators on the U.S. Gulf, it's a natural client for North American crops, U.S. Wheat Associates spokesman Steve Mercer said.
"Cuba would be foolish not to be a good customer given the close proximity to the U.S.," said Steve Nicholson, vice president for food and agriculture research at Rabo Agrifinance in St. Louis.
Wheat accounted for 41 percent of the EU's food and live animal exports to the Caribbean country in 2013-14, according to Eurostat. The EU might still sell the grain to Cuba at a sufficient discount, in a similar move to French feed wheat shipped to the U.S. this year, Luguenot said.
Grain shipping costs to Cuba from the U.S. Gulf are in the range of $6 to $7 a ton, while for France they're more like $20 to $25 a ton, according to Gaffet.
"It'll be a sizable client, close by," he said. "The route is short. They're going to jump on it."