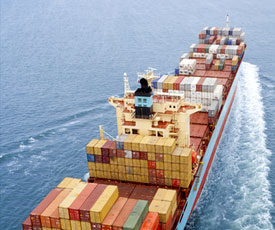 September's decline was triggered by several worldwide developments, which have put U.S. dairy exports at a clear disadvantage.
Source: U.S. Dairy Export Council
U.S. dairy exporters shipped 137,220 tons of milk powders, cheese, butterfat, whey and lactose in September, down 16% from a year ago and down 9% from August. This marks the lowest monthly volume since February 2013. Volumes have fallen since March when an all-time record volume of 200,143 tons was shipped. Shipments averaged 176,000 tons a month through the first eight months of this year.
This decline has been triggered by several developments worldwide; supply and demand triggers that have put U.S. exports at a clear disadvantage.
Milk supplies have increased significantly in Europe and Oceania. Meanwhile, China buying has slowed and Russia instituted a ban on products from Europe and others.
Total exports were valued at $487.1 million in September, down 16% from one year ago. Through nine months, year-to-date sales were $5.62 billion, up 14% vs. 2013.
On a value basis, sales to Mexico ( 21%), Southeast Asia ( 14%), Middle East/North Africa ( 2%), China ( 13%), Canada ( 6%), South Korea ( 44%), Japan ( 42), Oceania ( 21%) and Caribbean ( 5%).
Among the top 10 destinations during the first nine months of this year, only South American was lower (-2%).
Cheese exports during September slipped below 30,000 tons for the first time this year. At 27,865 tons; however, shipments for the month were up nearly 9% versus one year ago and up 52% versus two years ago.
Whey protein isolate exports established a new monthly volume record during September. Shipments of 3,068 tons were about 10% greater than any previous month. Dry whey and whey protein concentrate shipments; however, were well below levels of the past 18 months.
Lactose shipments were also above one year ago, up 11% and totaling 29,100 tons and up 14% against two years ago. This is where the good news came to an end.
Nonfat dry milk/skim milk powder exports were down 29% versus one year ago and at the lowest level in 19 months. At 32,098 tons, milk powder shipments were also slightly below two years ago.
Butterfat shipments, at 2,339 tons, were the lowest in two years after establishing an all‐time high of 12,344 tons during March.