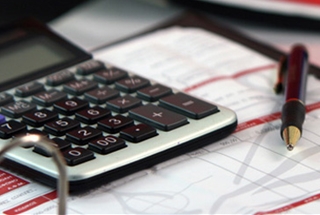 Declining commodity prices will reduce the 2015 cash profits of U.S. farmers to $89.4 billion, the third straight decline and the biggest single-year drop since 1931-1932, according to the Department of Agriculture.
Revenues from corn, wheat and other crops will be $182.6 billion, a 7.9 percent decline from 2014, with lower prices pinching sales for equipment maker Deere & Co. and chemical makers including Syngenta AG. Livestock sales will fall 4.9 percent from last year's record, the USDA said in its first farm-income forecast of the year.
"Our ability to produce is outrunning our markets," said Harwood Schaffer, an agricultural economist at the University of Tennessee in Knoxville, in an interview before the report was released. "Farmers are getting squeezed."
Boom times are ending for U.S. farmers, who are tightening their belts as low crop prices and rising costs erode incomes that peaked earlier this decade. Decreasing profits is also eroding the value of land, Farmers National Co., which manages 2.1 million acres of farmland in 24 states, said last week.
Expenses for this year including seed, fertilizer and animal feed will be $332 billion, up 0.5 percent from 2014. Total farm assets are seen rising 0.4 percent to $3 trillion as total farm debt gains 3.1 percent to $327.4 billion.
'Sharpening Pencils'
"With profits coming down, farmers are sharpening their pencils when it comes to input purchases," Gregory Friedman, vice president of investor relations at Wilmington, Delaware-based DuPont Co., a maker of seeds and crop chemicals, said in a Jan. 27 conference call. Higher inventories in the Americas will present "headwinds" in chemicals, Friedman said.
Seed-care sales, which include chemical treatments, in the Western Hemisphere have been harmed by lower corn acreages and prices, Syngenta Chief Financial Officer John Ramsay said in a Feb. 4 earnings conference call. The Basel, Switzerland-based company reported 2014 sales in North America fell 7 percent, even as global sales increased.
The decline in U.S. farmers' net-cash income, a reliable measure of cash flow used to make purchases, would be for the third consecutive year since reaching a record $137.1 billion in 2012. Total net-farm income, a measure that includes the value of inventories, will be $73.6 billion, down 32 percent from last year and a record $129 billion in 2013.
The USDA's next forecast will be in August, before this year's harvest.