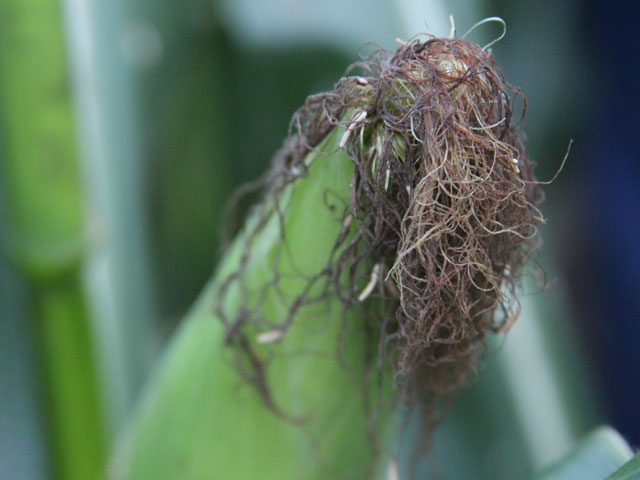 U.S. farmers planted more corn than they intended in March, sowing the third-highest crop since World War II and surprising analysts who had expected a decline. Prices fell to the lowest since April.
Corn, the country's largest crop, was sown on 94.148 million acres, the third-most since 1944, the U.S. Department of Agriculture said Thursday in Washington. That's more than the agency's March forecast, based on a survey of farmers before planting season, for 93.601 million. The average estimate of analysts surveyed by Bloomberg was for 92.781 million. Farmers increased plantings 7 percent from the 88 million sown in 2015.
Corn: Actual Acres vs. March Estimates
The latest data may reignite concerns about the global glut of grains. Corn inventories as of June 1 rose to the most for the date since 1988 and topped analyst expectations. A rebound for crop prices in recent months prompted farmers to plant more across the board, with soybean and wheat sowings also coming in bigger than the March estimate.
"The acreage number for corn is a big surprise to the trade," Brian Hoops, president of Midwest Market Solutions in Springfield, Missouri, said in a telephone interview. "Crop ratings are very high. We don't have this drought that was promised."
On the Chicago Board of Trade, corn futures for September delivery fell 2.9 percent to $3.6675 a bushel at 12:01 p.m. local time, after touching $3.6025, the lowest for the contract since April 5.
Price Retreat
Corn entered a bull market earlier this month as traders worried about production potential in the U.S. and Brazil, the world's biggest exporters. But more recently, prices have fallen with futures heading for a second straight weekly loss, the longest streak for the September contract since early March. Rains have alleviated concerns over U.S. output as crop conditions held stable throughout June. The North American grain is beginning its reproduction phase, a key period in yield development.
Corn inventories from last year's crop rose 6 percent to 4.722 billion bushels as of June 1, the most for the date since 1988. Use from March to May was estimated at 3.1 billion, down from 3.3 billion a year earlier and pushing reserves above the 4.52 billion expected by analysts surveyed by Bloomberg.
Soybean acreage will rise to a record 83.688 million acres, up from the 82.65 million sown last year and exceeding the March forecast of 82.236 million, the USDA also said in the report. The average estimate of analysts surveyed by Bloomberg was 83.947 million. The USDA report is based on a survey of about 70,500 farmers and more than 11,000 field samples collected in the first two weeks of June as the planting season neared completion.
On the CBOT, soybean futures for November delivery rose 4.1 percent to $11.58 a bushel, heading for the biggest gain for the contract since May 10. September wheat futures also climbed in Chicago.
Soybean Supplies
Stockpiles of the oilseed on June 1 rose to 870 million bushels from 627 million a year earlier. Inventories are the most since 2007 and topped analysts' expectations for a gain to 831 million.
Even though stockpiles climbed, stronger demand for U.S. exports will help to soak up the supply, said Arlan Suderman, chief economist at INFL FCStone Financial Inc. in Kansas City, Missouri.
"The bottom line to today's data is that the safety net just became bigger for corn, while it grew even tighter for soybeans," Suderman said in a report.