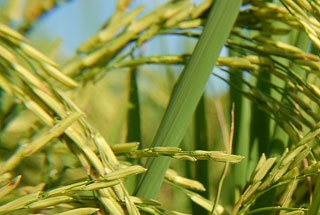 Compared to corn and soybeans, rice gets relatively little attention in the United States.
Globally, however, rice qualifies as a major food and commodity crop with significant help from local government in the form of tariffs, consumption supports, and assistance with input costs for fertilizer, seed, and fuel.
That puts the competitiveness of the U.S. rice industry at risk, according to a new report by the U.S. International Trade Commission.
"Rice is the leading staple food in much of the world, and it is an important part of the diets of billions of low-income, food-insecure consumers," the report explains. "Its vital role makes its availability and price politically sensitive for governments in several regions. Many government policies aim at retaining rice in-country to keep domestic prices low, making it a relatively thinly traded commodity with a more volatile global market."
That's a growing problem for American rice farmers, who are dependent on exports—and have been seeing their market share shrink in recent years.
"The study provides detailed evidence that the U.S. rice industry is playing by the rules, but is at a decided disadvantage from some of our trading partners who do not," said Betsy Ward, president & CEO of USA Rice. "The report points out that support for U.S. farmers continues to decline, while in places like China, Thailand, and India, those supports are going in the opposite direction."
Federal budget numbers agree.
According to the Congressional Budget Office, the U.S. government will spend $244 million annually on rice programs between 2014 and 2018, which is a drop from the $377 million spent annually between 2007 and 2013.