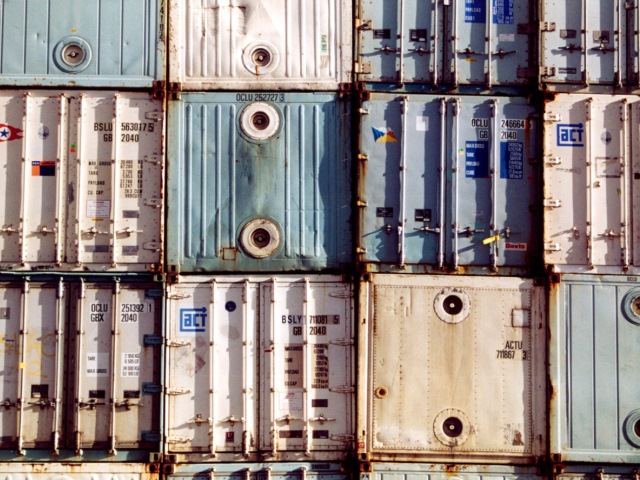 President Donald Trump's administration took its first formal step toward renegotiating the North American Free Trade Agreement, setting the stage for talks that could influence more than $1.2 trillion in annual trade and shake up corporate supply chains.
U.S. Trade Representative Robert Lighthizer gave official notice to Congress on Thursday of the government's intention to renegotiate the 23-year-old accord with Mexico and Canada. Lighthizer was required to do so under a law that enables the president to fast-track trade legislation through Congress.
Over the next 90 days, Lighthizer will consult with lawmakers on the position the U.S. will take in negotiations, which could begin as early as Aug. 16. The U.S. administration hopes to wrap up negotiations this year before a final deal is presented to Congress for approval.
Click here to see the administration's letter to Congress.
"The president's leadership on trade will permanently reverse the dangerous trajectory of American trade," Lighthizer told reporters Thursday. "While our economy and businesses have changed considerably, NAFTA has not. Most chapters are clearly outdated and do not reflect the most recent standards in U.S. trade agreements."
Reworking the trade deal was a central promise of Trump's election campaign, during which he called NAFTA a "disaster" and blamed it for costing millions of U.S. jobs and hollowing out the manufacturing sector. The administration has made reducing the trade deficit a priority, and Lighthizer suggested Thursday the U.S. will seek to lure back firms that have moved production to Mexico. The U.S. had a $62-billion trade deficit with Mexico last year.
"Sectors like manufacturing, particularly with regard to Mexico, have fallen behind," Lighthizer said. "When we lose manufacturing facilities, we lose the thousands of good-paying jobs associated with those facilities, directly impacting middle-class Americans."
'Relatively Successful'
Lighthizer noted that NAFTA has been "relatively successful" for certain sectors of the U.S. economy, such as agriculture, investment services and energy. However, he added that the agreement doesn't do enough to address digital commerce and intellectual property, and that labor and environmental matters are treated as an "afterthought."
The U.S. hopes to retain the existing three-way structure of the deal, Lighthizer said. "There is value in making the transition to a modernized NAFTA as seamless as possible," he said. "We're going to give renegotiation a good strong shot."
Lighthizer said the administration will consider other options if trilateral talks fail. After threatening to withdraw from the agreement last month, Trump reconsidered in favor of a renegotiation but said he'll terminate America's involvement if talks don't go his way.
America's NAFTA partners said on Thursday they welcomed the strategy of modernizing rather than scrapping the trade pact. Canadian Foreign Affairs Minister Chrystia Freeland said talks will provide an opportunity to "align NAFTA to new realities," while her Mexican counterpart Luis Videgaray said the three countries can reshape NAFTA "under a win-win framework."
Political Capital
Trump's efforts to find the political capital to support a new trade pact will be complicated by controversies engulfing the White House. Former FBI director Robert Mueller this week was named special counsel overseeing a probe into Russia's role in the 2016 election. The president was already facing a backlash over his firing of the FBI director and accusations he tried to end an investigation into the former national security adviser -- which the White House denies.
Under its fast-track authority, the White House has to give Congress 90 days' notice before it formally starts renegotiating a trade deal. During that time, the administration must meet with members of the House Ways and Means and Senate Finance Committees, with a view toward coming up with the principles the U.S. will adopt during the negotiations.
Republican Senator Orrin Hatch, chairman of the Finance Committee, said on Thursday he was confident the administration and Congress could strengthen the trade deal and preserve partnerships with Canada and Mexico.
Congressional Democrats were more skeptical about Trump's plans. "The reopening of NAFTA could be good, but we don't know," said Congresswoman Debbie Dingell of Michigan. "We don't know enough."
The USTR will publish its negotiation objectives at least 30 days before formal talks begin, Lighthizer said.
Lighthizer, during discussions with a congressional committee this week, indicated that currency issues will be on the table during the NAFTA revamp, according to Democratic Senator Ron Wyden, who was briefed on the matter. Lighthizer's official notice to Congress, which came in the form of a letter to Republican and Democratic leaders, didn't highlight exchange rates as a specific priority.
Other issues expected to come up in NAFTA talks include so-called rules of origin, which dictate the amount of North American-made parts that must be used in assembled products such as cars. The U.S. has also indicated it would like to overhaul the process under which foreign companies can be challenged in court by the state, and strengthen the ability of government contracts to give preference to U.S. companies.
5/19/17 USTR Notifies Congress of Intentions Ahead of NAFTA Talks