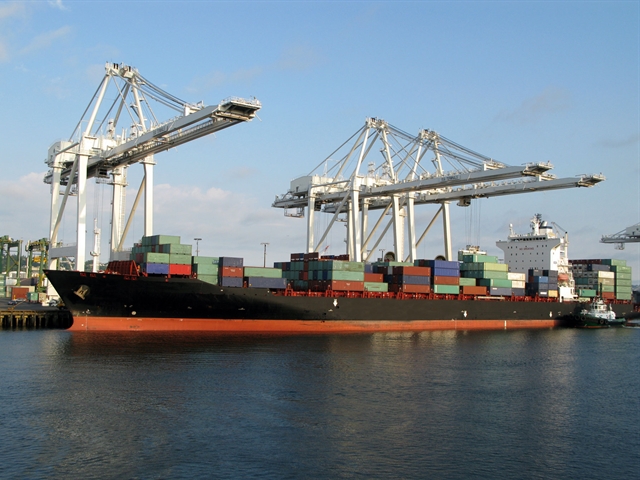 The U.S. surplus in agricultural trade will tumble 63 percent to the lowest in a decade because of lower commodity prices and as the stronger dollar reduces the competitiveness of the country's exports, the government said.
In the 12 months ending Sept. 30, U.S. shipments of grain, soybeans, cotton, meat and other farm products will fall 5.9 percent to $131.5 billion amid "strong competition" from global producers and weaker Chinese demand, the Department of Agriculture said Tuesday in a report. U.S. agricultural imports will climb 7 percent to a record $122 billion. That puts the surplus at $9.5 billion, the lowest since 2006. The August forecast was $16 billion.
A Bloomberg gauge of agriculture prices in August touched the lowest since 2008 amid global gluts of everything from grains to milk. Ample supplies will cut world food-import costs to a five-year low, the United Nations affirmed last month. The U.S. is the world's top exporter of corn, wheat and cotton, and farm income in 2015 was forecast to drop 38 percent to a 13-year low.
The real agricultural trade-weighted value of the dollar increased 12.5 percent in about 12 months ended August and "is forecast to maintain a relatively high value" through 2016 as interest rates increase, the USDA said.
The impact of the El Nino has started to boost food costs. An index of 73 prices in October rose 3.9 percent, the most since July 2012, the UN Food & Agriculture Organization said last month. The weather pattern is causing excessive rain in some area and dryness in others.