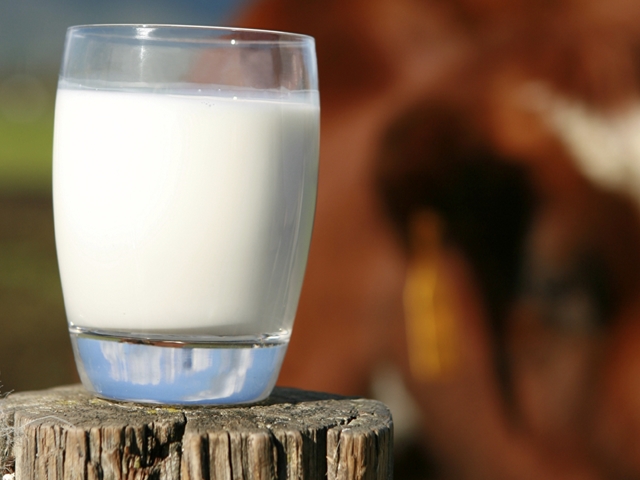 Shinzo Abe's re-election victory allows him to accelerate agricultural reforms and push ahead with a free-trade deal unpopular with farmers, according to analysts including one of the Japanese prime minister's former advisers.
Abe will probably allow Japanese negotiators to make concessions on farm tariffs during the U.S.-led Trans-Pacific Partnership free-trade talks, said Masayoshi Honma, agricultural and resource economics professor at the University of Tokyo. He will also move to weaken the influence of JA-Zenchu, Japan's largest agricultural lobby and strongest TPP opponent, said Honma, who advised Abe during his first term as prime minister.
"I expect Abe to make a bold decision over dairy and meat tariffs in the TPP talks," Honma said. "The influence of pro-farmer lawmakers over agricultural policy will weaken as Abe scored a landslide victory."
Abe's efforts to change Japan's entrenched farming policies are part of long-term structural reforms that he plans following stimulus and monetary easing that weakened the yen and boosted stocks without raising real incomes. He faces resistance from a powerful farm lobby that opposes free-trade concessions it views as damaging to the country's large, and aging, farming population. Meanwhile, U.S. meat and dairy producers are calling for more access to Japan's markets.
Weaker Yen
Japanese producers of meat and milk are struggling as the Bank of Japan's record stimulus pushed the yen to a seven-year low against the dollar, boosting the cost of imported livestock feed. Raw-milk output is poised to drop to the lowest in three decades as the numbers of both farmers and cows dwindle, increasing the need for imports, according to Yasuhiro Saito, the president of Fonterra Japan Ltd., a unit of New Zealand's Fonterra Cooperative Group Ltd., the world's top dairy exporter.
Abe's ruling coalition won 325 seats in the legislative lower house in the Dec. 14 vote, giving it a two-thirds majority. He won't need to call another election until 2018, which may make him the country's longest-serving premier in four decades. Disagreement over farm and auto tariffs between the U.S. and Japan, the two largest economies among the 12 nations of the TPP, is one of the biggest obstacles to a deal, Honma said.
"Japan and the U.S. agreed to accelerate the talks for an early agreement at their summit meeting," Chief Cabinet Secretary Yoshihide Suga told reporters in Tokyo on Dec. 15 when asked about Abe's negotiating position, without providing a timeline. "Working-level officials of the two countries are making their best efforts. We will work hard for an early conclusion of the talks, based on our national interests."
Beef Tariffs
Abe will allow his negotiators to propose cutting beef tariffs to less than 10 percent from the current 38.5 percent, said Nobuhiro Suzuki, professor of global agricultural sciences at the University of Tokyo.
Japan's negotiators will also probably accept the U.S. proposal to eliminate taxes on whey imports and create non-tariff quota for U.S. rice imports of about 100,000 metric tons a year, said Suzuki, who worked for the agriculture ministry for 14 years.
Agriculture Minister Koya Nishikawa reiterated on Dec. 9 that the government supports import duties on rice, wheat, sugar, beef, pork and dairy products, as requested by farmers, according to a transcript of his comments on the ministry's website.
JA-Zenchu, formally known as Central Union of Agricultural Co-Operatives, works on behalf of cooperatives in the JA Group, Japan's biggest farmers organization. Its political influence is waning as retiring farmers aren't replaced by younger generations, said Nobuyuki Chino, the president of Continental Rice Corp. in Tokyo.
Election Power
"Abe's victory in the election means he has the power to revise the law to disband the JA Group if it remains an obstacle to progress in the TPP talks," said Kazuhito Yamashita, the research director at the Canon Institute for Global Studies in Tokyo.
Japanese rice prices slid to the lowest since at least 2006 after Abe scrapped a government price-support mechanism. The wholesale price of food-rice fell 17 percent from a year earlier to average 12,215 yen ($104) a 60-kilogram (132 pounds) bag in October, according to the Ministry of Agriculture, Forestry and Fisheries.
In November 2013, Abe approved a plan to end within five years the so-called gentan system, which since 1970 has paid rice farmers to grow less. The government also cut subsidy payments to food-rice growers.
"Expectations will now be high in Washington that the prime minister will use the momentum of his electoral success to push Japan forward," Sheila Smith, a senior fellow for Japan studies at the Council on Foreign Relations in Washington, said in an e-mail.