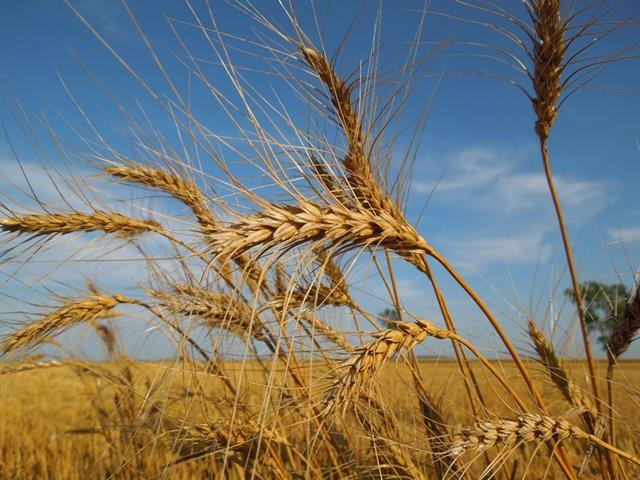 With harvest now under way across the nation's breadbasket, the government forecast on Wednesday that U.S. growers are expected to bring in 1.28 billion bushels of winter wheat.
The National Agricultural Statistics Service's latest projection is up 2 percent from last month's forecast, but is still down 23 percent from last year. The forecast, based on July 1 conditions, is based on a projected average of 49.7 bushels per acre with nearly 26 million acres anticipated to be harvested across the country.
Production nationwide of hard red winter wheat, the type most commonly growing in Kansas, is estimated at 758 million bushels for a 2 percent bump from just last month.
Kansas is the nation's biggest wheat producer with 324.3 million bushels expected to be cut this year.
While that is down 31 percent compared to last year's unusually bountiful harvest, the latest forecast was better than industry observers had anticipated.
Average yields are estimated at 47 bushels per acre. Kansas farmers are expected to cut 6.9 million acres of wheat.
The Kansas crop was hit this growing season by widespread wheat streak mosaic disease, brutal hail storms and a late spring snowstorm — ranked in that order by Aaron Harries, marketing director for the industry group Kansas Wheat.
"We could have been looking at another phenomenal crop in western Kansas had it not been for the disease pressure," Harries said.
Yields were a little better than expected, which he attributed to ideal weather conditions during the period grain was filling out. There was also "generally widespread surprise" at how well the wheat crop rebounded from the late blizzard in western Kansas, he said.
Harvest is nearly finished across most of Kansas. As of Sunday, 93 percent of the wheat in the state had already been cut.