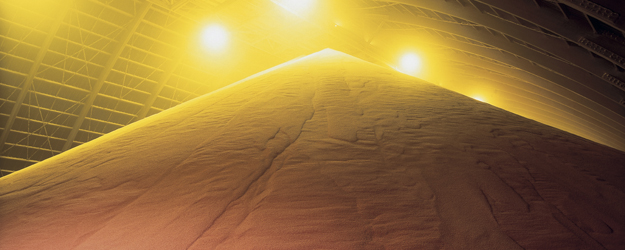 The U.S. imported 72% of its urea needs in 2013—mostly from the Middle East—but as early as 2017, the heavy investment in new fertilizer plants in recent years could allow the U.S. to achieve self-sufficiency. It's even possible the U.S. could emerge as a urea exporter by 2018, although that's unclear, according to a new report from Rabobank.

Regardless, a boom has taken place in U.S. nitrogen capacity. Two factors are responsible: the shale gas revolution, which led to lower natural gas prices, and skyrocketing fertilizer prices on the back of high commodity prices, Rabobank says. Natural gas is the largest production cost, with prices dropping from $6.18/million Btu between 2001 and 2009 to an average of $3.81 between 2009 and 2014. "Fertilizer producers were able to realize their dream of converting low-cost inputs into high value plant nutrients," Rabobank says.

However, the boom appears to be over. U.S. nitrogen fertilizer capacities due to come online in the coming years are set to saturate the U.S. nitrogen market. In addition, the industry is facing rising input and construction costs as well as greater difficulty attracting credit. "All these factors make any further additions to capacity highly unlikely in the short term," Rabobank says.

As a result of increased fertilizer capacity, supply currently outweighs demand globally, which is driving down prices. Urea prices are currently approaching the cost price of marginal producers.
Rabobank believes it unlikely that all announced nitrogen fertilizer capacities will come online as the investment outlook has changed. And some switching of fertilizer products could take place. "Producers with flexible production plants can choose to reduce urea output. Depending on global demand and prices, they might produce more ammonia or direct urea toward urea and ammonium nitrate (UAN)."

While facing short-term challenges, Rabobank says that future nitrogen fertilizer capacity additions could still prove attractive in the longer term and should not be ruled out. With gas costs of $7/MMBtu, a model nitrogen plant in the Midwest would have an output price of $430/ton over 20 years to generate a positive net present value. "This is still 23% below 2014 prices," Rabobank says.