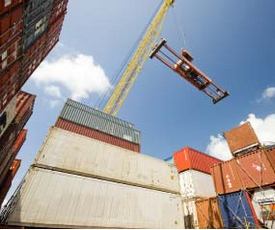 Overseas shipments of U.S. dairy products equaled 17.7% of U.S. milk solids production – the most ever.

Source: USDA, USDEC
The value of U.S. dairy exports in March topped $700 million for the first time. Exports of cheese, whey proteins, lactose and milk protein concentrate all reached new highs, while butterfat exports were the most in more than 20 years and nonfat dry milk/skim milk powder (NDM/SMP) rebounded from the level of the previous four months.
U.S. suppliers shipped 201,380 tons of milk powders, cheese, butterfat, whey and lactose in March, up 33% from last year. Total value of all exports was $717.0 million, up 46%.
Exports to China nearly tripled in March, to $91 million, paced by gains in NDM/SMP and whey products. Shipments to Mexico were up 60%, Southeast Asia up 43% and Middle East/North Africa up 33%.
These four customers accounted for nearly two-thirds of U.S. exports during the month.
In the first quarter, U.S. exports of NDM/SMP were up 19% from last year's record pace. China, which bought less than 2,000 tons in the first quarter of 2013, bought 15,420 tons in Q1-2014. In addition, sales to Southeast Asia were up 31%, offsetting a 9% drop in shipments to Mexico.
Cheese exports in the first quarter were up 42%. Top markets Mexico, Middle East/North Africa, South Korea and Japan all saw large increases vs. the prior year.
Butterfat exports more than doubled compared with a year earlier. U.S. suppliers shipped more than 10,000 tons per month in Q1, accounting for nearly 14% of U.S. butter production over that period. The majority of butterfat exports went to the Middle East/North Africa region.
Total whey exports in Q1 were 12% greater than a year ago. Exports of dry sweet whey were up 16% and WPC shipments were up 6%. China remains the major customer for U.S. whey products, with first quarter purchases up 29% from a year earlier.
U.S. exporters also continue to expand shipments of whole milk powder (+236% in the first quarter) and milk protein concentrate (+55%). Major customers for WMP are Vietnam, Mexico, Algeria and China. Top buyers for MPC are New Zealand and Morocco. U.S. exports (on a total milk solids basis) were equivalent to 17.7% of U.S. milk solids production in March – the most ever. Imports were equivalent to 3.1% of production.