Winter Wheat Production Up 4 Percent from 2015
Winter wheat production is forecast at 1.43 billion bushels, up 4 percent from 2015. As of May 1, the United States yield is forecast at 47.8 bushels per acre, up 5.3 bushels from last year. If realized, this will equal the record yield set in 1999.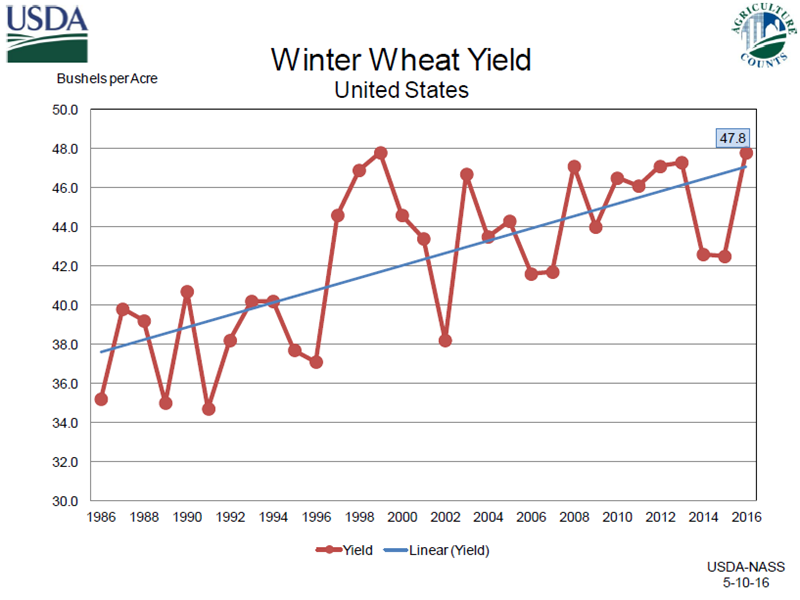 Hard Red Winter production, at 863 million bushels, is up 4 percent from a year ago. Soft Red Winter, at 357 million bushels, is down nearly 1 percent from 2015. White Winter, at 208 million bushels, is up 13 percent from last year. Of the White Winter production, 17.4 million bushels are Hard White and 191 million bushels are Soft White.