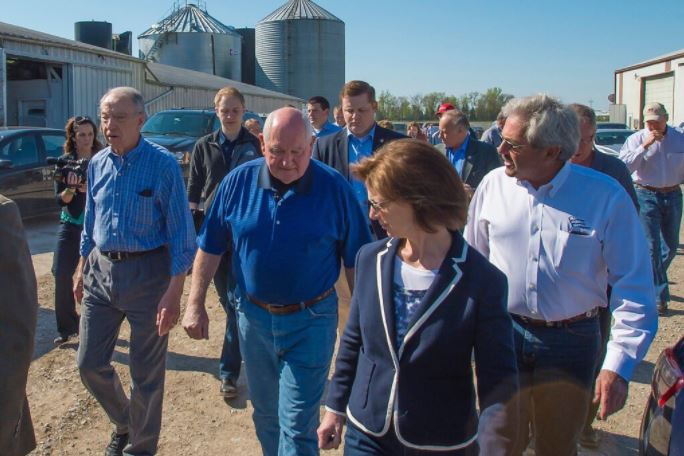 Paperwork is the bane of most every farmer, especially when it involves government forms. The USDA is looking to reduce that frustration with its new website Farmers.gov, launched just this morning by Sonny Perdue, U.S. Secretary of Agriculture.
The website includes access to as well as content from the three agencies that make up the USDA Farm Production and Conservation arena: the Farm Service Agency, the Natural Resources Conservation Service and the Risk Management Agency.
Perdue says the site will "have multiple features added over the coming months to allow agricultural producers to make appointments with USDA offices, file forms, and apply for USDA programs."
However, don't expect a lot of information at this point as the site just went live this morning, and some links are not yet operable.
In a press release, Perdue says, "New functions will be added shortly, including an interactive calendar, farming success stories, an online appointment feature, digital forms, and a business data dashboard. Additionally, when the 2018 Farm Bill is signed into law, there will be plain language program descriptions and a tool to determine eligibility."