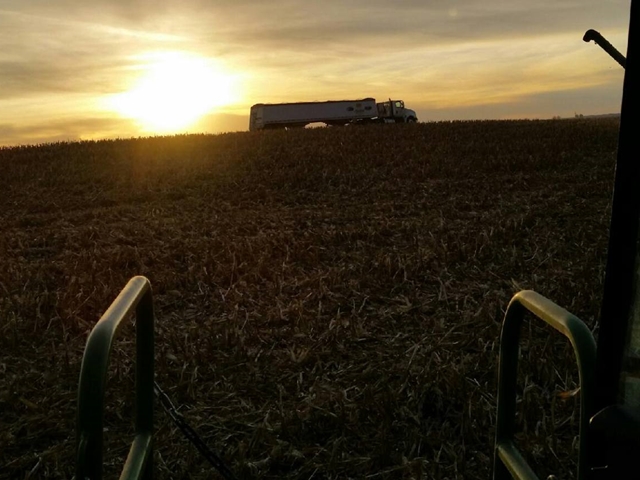 Despite weather delays of rain and snow, farmers are back on schedule with their corn and soybean harvests.
According to today's Crop Progress report from the USDA's National Agricultural Statistics Service, the corn harvest is 89 percent complete as of Nov. 16, which is actually one percentage point ahead of the five-year average.
Soybean farmers have made more progress. Their harvest is 94 percent complete, which is 2 percentage points behind the five-year average.
Winter wheat planting is also right on schedule, with 95 percent of the crop planted. That, too, is just 2 percentage points off the five-year average.
How is your harvest going? Share your corn harvest and soybean harvest reports on AgWeb and see how other farmers' fields look.