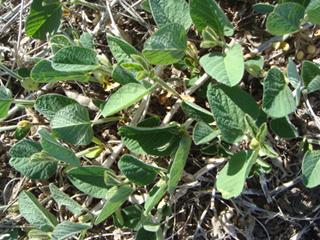 Farmers facing weed problems in their cotton and soybean fields could soon have a new tool at their disposal.
The USDA's Animal and Plant Health Inspection Service (APHIS) on Thursday announced it was deregulating Monsanto Company's dicamba-resistant cotton and soybean varieties.
Monsanto said it expects a "limited commercial introduction" for the cotton, known as Bollgard II XtendFlex, this year.
Farmers will likely have to wait for Roundup Ready 2 Xtend soybeans until 2016, when the St. Louis-based biotech company plans to do a "full-scale commercial launch" of the variety.
Both of these new plants are intended to combat the growing weed problem by working with a Monsanto herbicide that contains both dicamba and glyphosate.
However, that herbicide combination is still under review by the Environmental Protection Agency, with a decision expected "in the coming months," according to APHIS.
Prior to the seeds' approval, opponents argued that the new varieties would contribute to more herbicide use and more weed resistance, not less, as dicamba-resistant seed drifts into other fields.