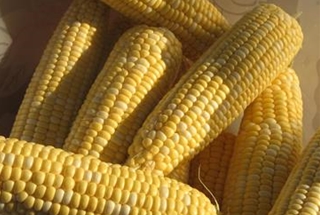 Illinois' corn harvest continues to lag at a pace roughly one-quarter of the average over the previous five years, according to the U.S. Department of Agriculture's latest weekly update.
The USDA said just 6 percent of the state's corn crop has been brought in from the fields, 2 percentage points higher than a year ago but down from 23 percent over the previous half decade.
Corn that has reached maturity came in at 56 percent, down 7 percentage points from the norm, the USDA said.
Some 83 percent of the crop has been rated good to excellent, while 76 percent of the soybean crop was considered in those two categories.