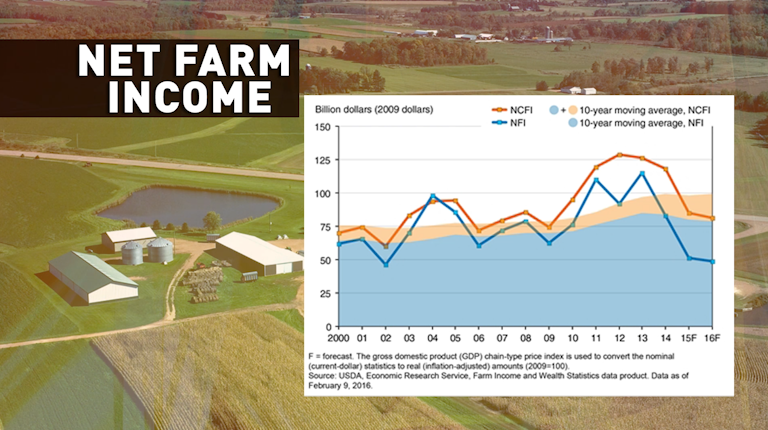 As farmers look to close the books on 2016, the focus is on a more prosperous 2017. However, the USDA's latest forecast points to a third-straight year of declining net farm income for 2016.
The blue line from the graph in the video above indicates net farm income, including all noncash transactions—rents, changes in inventories and capital replacement costs. The orange tracks net cash farm income like cash receipts and cash expenses.
Both areas have been seeing a downturn since 2013, now sitting below the 10-year advantage.
USDA has placed a $90.9 billion price tag on net cash farm income this year. Net farm income is pegged at $54.8 billion dollars.
The agency says production expenses are expected to fall this year, but not enough to offset the drop in commodity prices.
AgDay-Net Farm Incomes-12/29/16