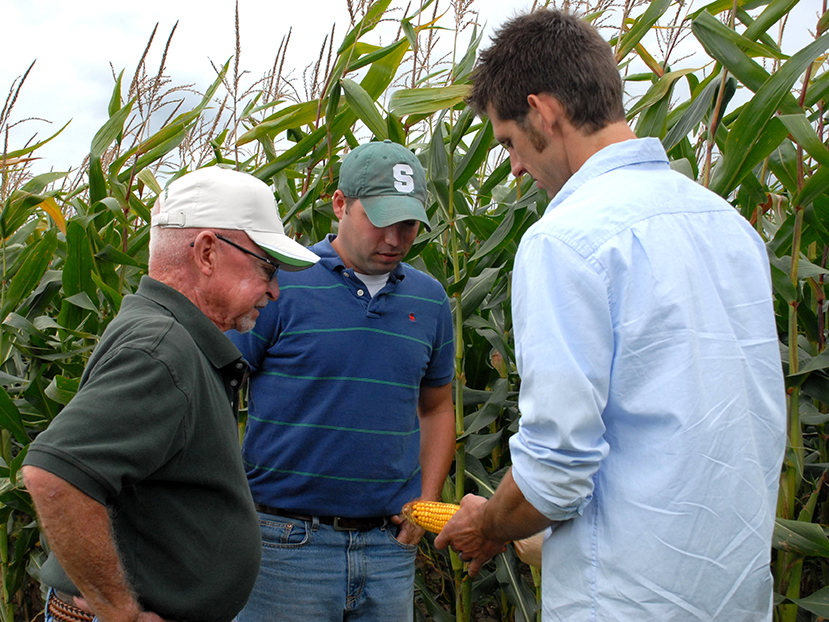 The USDA is forecasting green in net farm incomes this year, signaling a possible bottom in the ag economy.

Net income has been falling since 2013, and USDA is projecting producers could see a 13 percent climb in net farm income in 2017.

Forecasts point to $63.4 billion in total income, with much of that coming from the livestock sector.

According to the USDA, increased sales of inventory of grain in bins is helping, but it's mainly higher revenue from livestock and milk as many grain farmers are still feeling the pinch from faded crop prices.

"One of the things that we're really looking for is the stress in working capital," said Alan Hoskins, president and CEO of American Farm Mortgage. "We've seen over the past 20 years some very good benefits be given to the farmer relative to land appreciation. Unfortunately, that land equity doesn't translate into paying bills."

USDA is also forecasting green in farmland values, projecting farmland to rise 2.3 percent this year on the heels of a minor decline in 2016.