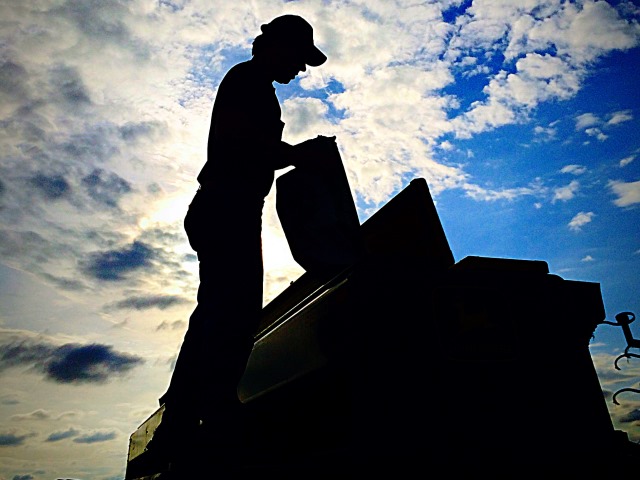 The grain markets have sent a strong signal to farmers this spring – plant more soybeans. And according to today's Prospective Plantings report from USDA, farmers listened.
"My biggest fear was that the American farmer was going to plant corn fencerow to fencerow and bury all the farmers who still have a lot of unpriced old-crop corn," says Tommy Grisafi, commodity risk management adviser for Advance Trading in Valparaiso, Ind. "But, the farmers got the message to plant more beans."
For 2017, USDA predicts U.S. farmers will plant a record-high 89.5 million acres, which is up 7% from last year's record acreage.
This record-breaking acreage estimate was not a cause of major surprise, notes Brian Basting with Advance Trading.
"It was above the average trade guess but within the range of estimates," he says.
Corn acres in 2017, meantime, are estimated at 90.0 million, down 4% from 2016 acres. All wheat planted area for 2017 is estimated at 46.1 million acres, down 8% from 2016. This represents the lowest total planted area for the U.S. since records began in 1919.
Yet, cotton acres are expected to gain significant ground. For 2017, acres are estimated at 12.2 million, up 21% from last year.
Of course, this report details planting intentions, not actual acreage. Depending on spring weather conditions, farmers may change their final crop mix.
The market reactions immediately following the report were no different than any other day, Grisafi notes. This could mean an opportunity for some grain price improvement over the next few months.
"So this should give farmers a chance to catch their breath," he says. "The world is not ending."
Aside from spring weather moving markets, farmers should pay close attention to the crop season unfolding in South America over the next 30 to 60 days, according to Hoops.
"Everything at this point – with a combination of acreage and weather – suggests a substantial increase in South American corn production compared to last year, when they had a drought in Brazil," he says.
For farmers with large levels of unpriced old-crop corn and soybeans, Grisafi says they need to be watching their local cash market.
"Call your three closest grain elevators and see what that price is," he says. "Farmers are going to have learn to market grain with having a lot of it."