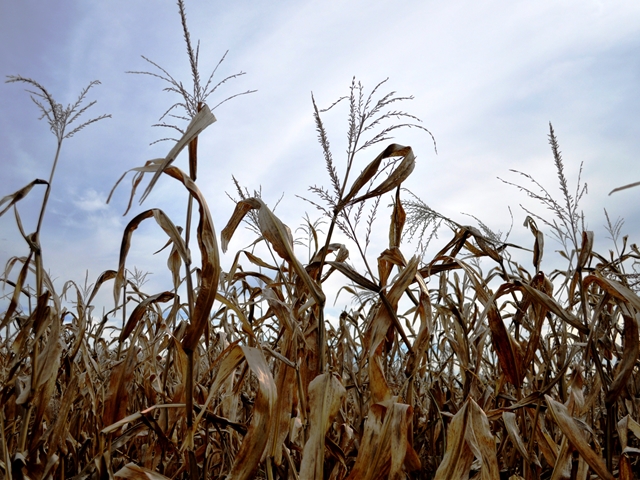 Illinois' 2014 corn and soybean harvest reached historic, "never seen" levels, Illinois Farm Bureau spokesman John Hawkins says.
"I would say virtually all of them, if they're not records, they're close," he told The Pantagraph in Bloomington.
Illinois had average yields of more than 200 bushels per acre for corn and 50 bushels per acre for soybeans, according to the U.S. Department of Agriculture's National Agricultural Statistics Services. That's up from 178 bushels of corn per acre in 2013 and 49 bushels of soybeans per acre.
The highest corn yields were in Macon County and the highest soybean yields were in Piatt County. McLean County averaged 218.3 bushels of corn per acre in 2013 about double the 109.5 bushel average during the drought of 2012.
"It only happens about once every 10 to 15 years; everything comes together and it's like, wow," Hawkins said.
Yields have been rising because of improvements in technology, genetics and farm management, said Dennis Bowman, a commercial agriculture field crops educator with the University of Illinois Extension in Urbana-Champaign.
"It was a cool, long season with timely rainfall so the crop was never under a great deal of stress," Bowman said.
But the high yields aren't always best for farmers, as it can lead to lower prices.
"Farm prices are the lowest they've been in four or five years . Because we have this supply, we're looking at some very slim margins," Bowman said. "Farmers are going to have to be very cautious with expenses."