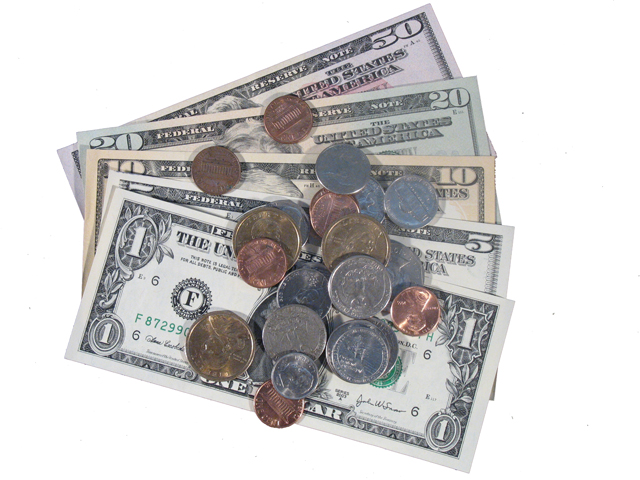 Following two rough years of lower net income, though, the outlook brightens due to steady world economic growth and continued global demand for biofuel and feedstocks.
Net farm income won't return to 2013's record-high levels anytime in the near future, but it also won't slip to levels seen during 2001-10. These projections were released Wednesday, Feb. 11, by the USDA in its "Agricultural Projections to 2024."
Over the next two years, USDA expects net farm income, production expenses, and total planted acreage to fall. Projected net farm income for crop producers bottoms out in 2016 at $179.1 billion. That is 8.2 percent below 2013's record-high $218.4 billion and 3.4 percent below 2014's projected $193.5 billion. Income and expenses begin to increase after 2016 as grain, oilseed, and crude oil prices all start to rise.
Rich Nelson, director of research for Allendale, a brokerage firm in McHenry, Ill., thinks USDA's 2015 acreage projections for corn of 88 million acres (90.6 million in 2014) are a bit low, and that the department's soybean acreage forecast, which calls for 84 million acres (83.7 million in 2014), is several million acres low.
USDA did not change acreage numbers, which were also released in December, in its projections.
Producers are unlikely to cut acreage until 2016, when prices hit bottom, according to Nelson. "Producers will take one year of losses, but after two years, they will be forced to make changes," he added.
USDA, however, expects crop producers to respond to lower prices in the near term by pulling back on plantings beginning this year. Planted area for major U.S. field crops is forecast to decline over the next several years as U.S. and global supplies rebound. USDA expects lower producer returns to slash planted acreage for the eight major crops (corn, sorghum, barley, oats, wheat, rice, upland cotton, and soybeans) from an average of 257 million acres for the 2012-14 period to about 246 million in 2017, a 4.3 percent decline.
Lower returns will lead to higher total direct government payments, which are forecast to rise sharply in 2016 to $15.3 billion. "Government payments then fall for several years as commodity prices begin to rise, before averaging close to $10 billion annually during 2020-24," the report stated. During the 2001-10 period, however, government payments were substantially higher, averaging more than $15 billion per year.
Following two rough years of lower net income, the outlook brightens as steady world economic growth and continued global demand for biofuel and feedstocks supports increases in consumption, trade, and crop prices, according to the report.
USDA's long-term outlook includes several macroeconomic assumptions that point to stable world growth over the next decade.
As developing countries continue to become a larger part of the world economy, they will play a growing role in world food demand, accounting for most of the growth in U.S. agricultural exports.
"As incomes rise in developing countries and more consumers enter the middle class, diets tend to be diversified, with increased relative consumption of meat, dairy products, and processed foods (including vegetable oils). These consumption changes move import demand toward feedstuffs and high-value food products," the report said.
USDA also noted that the overall depreciation of the dollar over the past decade helped boost U.S. agricultural exports by making them more competitive in international markets, and continued weakness in the dollar will support strong U.S. export growth going forward.