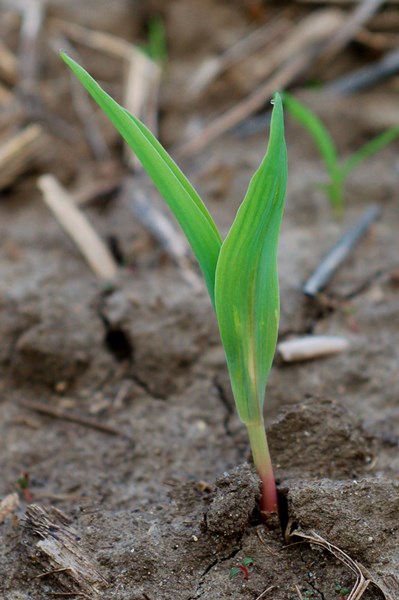 USDA has increased its planted acreage target in today's report. I left the office this afternoon to revisit an old friend. We reported on May 17 that corn had emerged in Central Iowa. I went back to that same field for a firsthand look at how the field we reported on that day is doing.
To my surprise, the plants have excellent stand and are knee high. I tried to take a photo that illustrated that, but its really difficult to take a picture of your own knee while standing in a cornfield.
This isn't the same plant, but it is from the same area of the same field.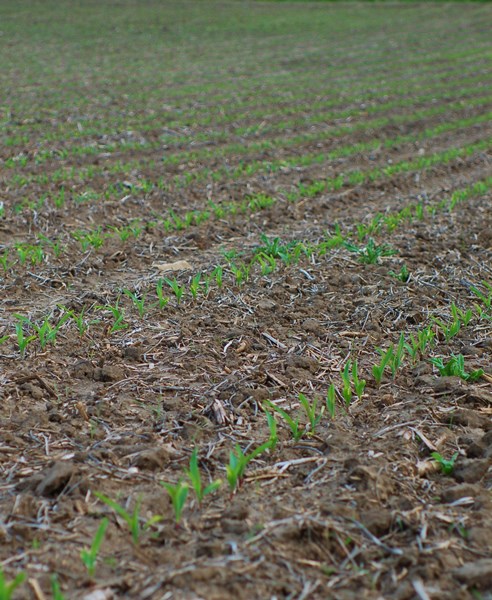 The plants pictured below have a few advantages. The first is that they are onhigh ground. This was at the top of the highest part of the field. The second advantage these plants have is the fact that they were planted in one of the narrow, early spring windows of decent weather. The third advantage is that since this field is on high ground, applicators were able to get in and supplement N.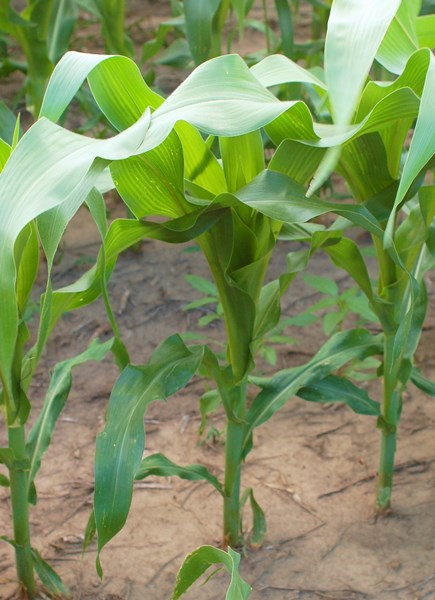 USDA is optimistic about the corn crop. Photos like these make it easy to see why, but not all areas are so lucky as to have knee high corn by June 28 -- a week early. We have been accused of doom and gloomery over the past few weeks, and for some, prospects remain dismal for a trendline yield. But areas of the Corn Belt have been spared
some of the harsh conditions and crops there, like in this field, are off to a pretty good start. Roots are starting to reach N deep in the ground, and as they do, plants should quickly recover from the ravages of Spring 2013.
We are keeping a close eye on this crop and there will be more to come. As soon as I figure out how to get my knee and the plant in my viewfinder, I'll pass those pictures on to you as well, but at the rate some of this corn is growing, I may need a step ladder to get it done.
---