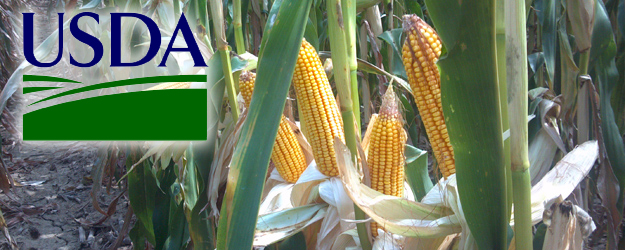 When the USDA released its first yield estimates of the season on Aug. 12, it penciled in corn yields at an average of 167.4 bu. per acre. It soon became clear that the markets disagreed with that assessment.
"As you look at the rest of the guesses out there, they [were] kind of suggesting a 170 yield," Mike North, First Capitol Ag, told U.S. Farm Report in early August. "There is a lot of talk about a 170 yield in the market, it's already there, that's where the average guess is, the market kind of centers around that."
North was not alone in suggesting the USDA would take a more "metered" approach as the agency releases its remaining estimates.
That type of thinking got the attention of three ag economists, who wanted to know: Are corn yield forecasts getting better or worse over time? The answer may surprise some – USDA predictions are much better over the past decade than they were the decade prior.
For example, from 1990-2001, the August USDA yield estimate had an average 5.07% error from actual final yields. In 2002-2013, that same August estimate had an average 3.32% error from actual final yields. That's a 52% improvement. September and October estimates also improved by 57% and 118%, respectively. Only November estimate were worse in 2002-2013 than they were in 1990-2001 – a drop of 17%.
"Our analysis of USDA yield forecasts for corn over 1990-2013 did not reveal any evidence of bias in August, September, October or November," write Scott Irwin and Darrel Good (University of Illinois) and Dwight Sanders (Southern Illinois University-Carbondale), the economists who conducted the research. "There is compelling evidence that the accuracy of USDA corn yield forecasts has improved over time, particularly since 2011."
If USDA's "batting average" from 2002-2013 can hold steady this harvest, that August estimate of 167.4 bu. per acre with a 3.32% average error potential still has a 19.1 bu. per acre swing, with 161.8 bu. per acre on the low end and 172.9 bu. per acre on the high end.
And by no means is that 3.32% is binding, either. As the economists note, dramatic changes in weather between estimates and actuals can largely skew results.
"While it is, of course, true that longer-term trends in accuracy will not necessarily dominate in any particular year, an unusually large August forecast error this year (5% or more) would definitely be counter to the trend towards increasingly accurate USDA corn forecasts over time," the researchers conclude.