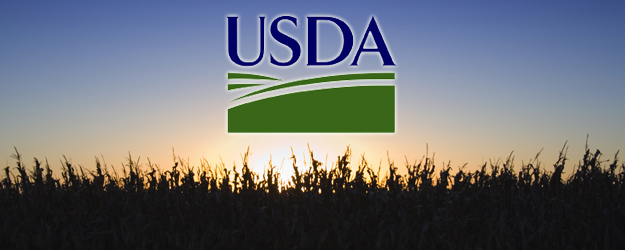 Early August and possibly this week, the rollout on new farm bill regs will hit center stage. That's when USDA's much anticipated letter is expected to reach operator and landowner mailboxes. Acting on the letter is crucial, because it sets into motion decisions on reallocating base acres and updating counter-cyclical yields that will weigh on farm program payments. The letter provides USDA's Farm Service Agency (FSA) historical data on both for every farm.

"The one-time option for landowners to reallocate acres—for the duration of the farm bill—is important for two reasons: emerging low prices and because Agricultural Risk Coverage (ARC) and Price Loss Coverage (PLC) pay on base acres," says Gary Schnitkey, University of Illinois ag economist. "The change can be substantive." While acres can be reallocated, total base acreage for program crops cannot be increased from levels on September 30, 2013.

This first stage jump starts 2014/15 farm program rules and ultimately benefits. It was created by the 960-page farm bill Congress finally passed in February and has three distinct parts: update, which this week's expected letter addresses, and selection and enrollment, which happen over the next few months.

Here's USDA's tentative timeline that you'll want to keep front and center: Late summer 2014: Along with the update opportunity, ARC and PLC online decision tools become available. Stage 2 kicks in this coming winter when FSA issues final base and yield notices and the election process for ARC and PLC takes place. It's a one-time election from now through the end of the new farm bill in 2018, just like for updating bases and yields. The final step, the enrollment process or ARC/PLC signup, starts early 2015, although the programs also cover 2014.

An equally important part of the stage 1, the update process, Schnitkey recommends that landowners consider updating yields, with details outlined by FSA's letter, because they are likely to be higher than those in play under the last farm bill. If so, program payments would get a boost.
Updated Yields with a Catch.
"Updated yields can be surprisingly low, however," he cautions, due to the 2012 drought and localized production problems in some years. In general, however, stipulations for 90% of 2008-12 average yields for the U.S. were 28% higher for corn than present yield averages, 20% higher for soybeans and 2% higher for wheat. Lower was sorghum to the tune of 14%.

Producers have the option to update low yields in individual years with 75% of the county average yield. For example, if from 2008-11 the individual yield was higher, but in 2012 the 75% county average was, the county average could be substituted for that year, providing an overall increase in yields.

If owners/operators note missing or inaccurate data when they analyze FSA's letter detailing acreage and yield history data, they should contact their county office so accurate data can be loaded onto FSA software and included in determinations. They have 60 days from receipt of the letter to do so.

"It is very important that owners and operators carefully review all acreage totals and not only look for farms with missing information or blanks," FSA says. Producers who have no changes or updates do not need to take any action at this time. They'll need to make decisions about ARC or PLC this fall, however.

Farm program decisions involve more than just PLC and ARC, because of how PLC interacts with the federal crop insurance program, explains Chad Hart, ag economist at Iowa State University. For example, the combination of PLC and the new Supplemental Coverage Option (SCO), a new shallow loss program, may allow producers to reduce coverage insurance percentages without ratcheting up risk.

The first step now underway is going to catch many landowners who don't have base and yield records by surprise, says Steve Johnson, farm management specialist for Iowa State University extension.

He thinks tenants are wise to link the update part of the farm program changes with negotiating new farmland cash rents for 2015. The power in negotiating leases for 2015 doesn't all reside with the landlord, he says, courtesy of the 2014 farm bill.

"Some landlords won't understand the contents of the letter and report they receive in the mail," he says. "Landlords will be making longer term decisions than they're used to making." He notes that tenants may not be all that inclined to share such information as the farm's yields with landlords if landlords fail to offer a renewal of the cash lease at realistic price levels. "Some operators will have more power than they normally have."

In analyzing both PLC and ARC for Iowa, neither would have come into play for most recent years, Hart says. Both would have paid in only one year, 2009, a PLC one alone in no year and just ARC in 2013. The PLC reference price is $3.70. However, with low prices, a 10-cent per bushel payment would be triggered if the 2014/15 marketing year price is $3.60/bu., and a 60-cent payment with the price at $3.10.

Looking at the economics of ARC-County (ARC Individual is another option), if the Olympic average yield (throwing out the high and low years from 2009-13) is 161.3 bu./acre and the ARC guaranteed average price is $5.28/bu., a $72.44/acre payment would be made. A payment would be triggered even if the marketing year price is $5/bu., providing yields dip to 125 bu./acre. Conversely, a payment would also be made if yields are 200 bu./acre, but the average price is $3.50, Hart notes. "There is good potential for payments," he says.