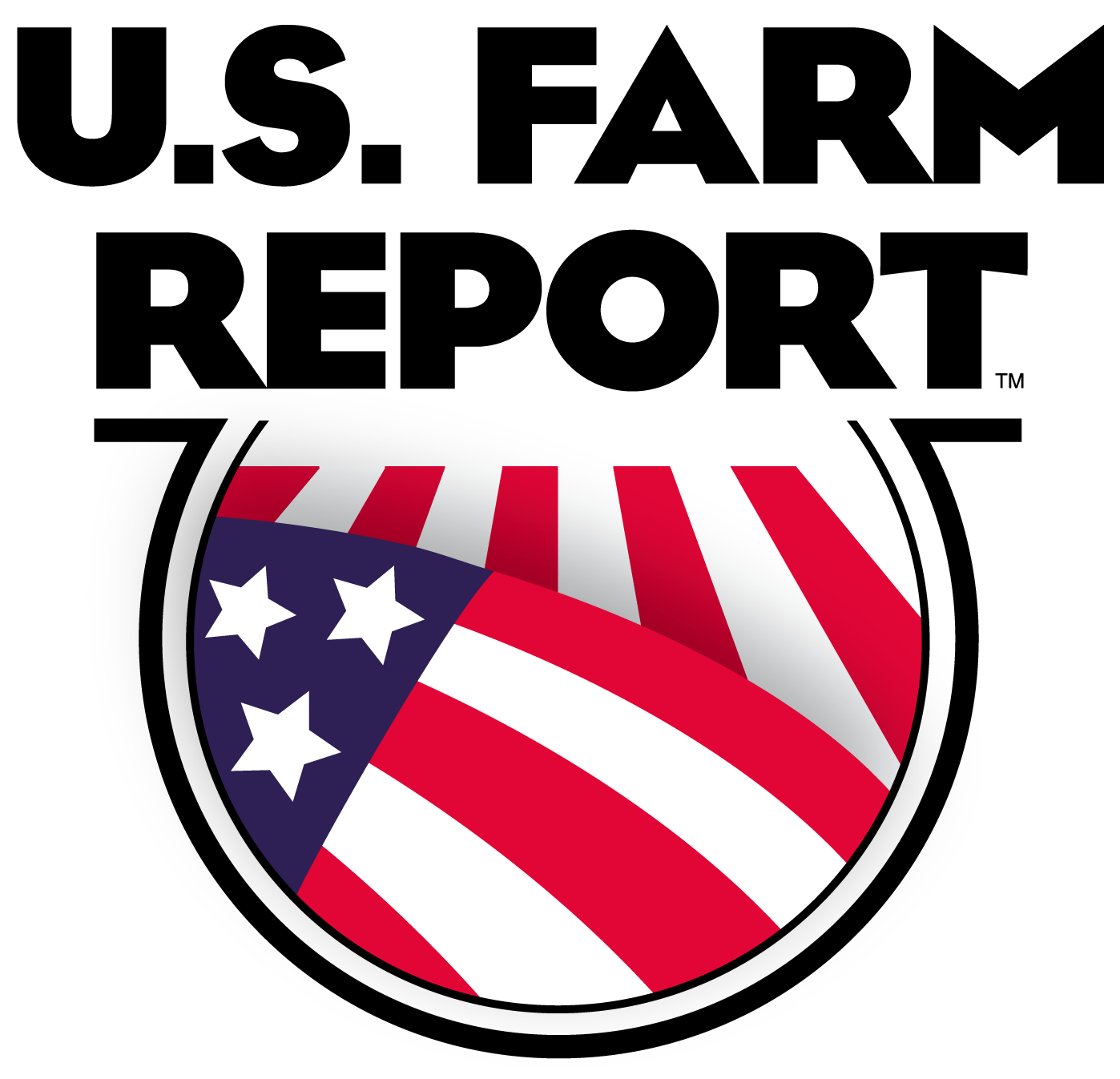 TODAY ON U.S. FARM REPORT
DECEMBER 30-31, 2017

HEADLINES
WELCOME TO U.S. FARM REPORT. I'M CLINTON GRIFFITHS IN  FOR TYNE MORGAN, AND HERE'S WHAT WE'RE WORKING ON FOR YOU. AN IN DEPTH LOOK AT FARM FINANCES WITH A PANEL OF RURAL BANKERS. "AND A LOT OF THE DISCUSSION HAS REALLY BEEN, HOW DO WE CONTINUE TO AT LEAST GET TO THAT BREAK EVEN LEVEL." PLUS MIKE HOFFMAN TALKS COLD, SNOW AND THE 90 WEATHER OUTLOOK. FROM HIS FARM, "Forecasting, can we get better at it?" AND COULD LOSING ENDING NAFTA CAUSE BEER PRICES TO GO UP?U.S. Farm Report - brought to you by the dependable, long lasting, Chevy Silverado.

MARKET NEWS
NOW FOR THE NEWS...IT WAS A SLOW WEEK FOR TRADERS BUT THAT DOESN'T MEAN MARKETS WERE DULL.OIL FUTURES SLOWING THEIR CLIMB A BIT BUT HITTING FRESH TWO AND A HALF YEAR HIGHS.TUESDAY THE FEBRUARY CONTRACT TOPPED 60 DOLLARS A BARREL FOR THE FIRST TIME SINCE JUNE OF 2015.THE RISE DUE TO A LIBYAN PIPELINE EXPLOSION AND FRIGID WEATHER IN THE US. MARCH COTTON FUTURES ARE ON THE RISE THIS WEEK.THE CONTRACT GAINING NEARLY TWO DOLLARS WEDNESDAY CLOSING IN ON THE 80 CENTS PER HUNDRED MARK. ALSO ON THE BOARD, ORANGE JUICE FUTURES TRADING LOWER FOR A 15THSTRAIGHT DAY.IT'S THE WORST ROUT IN RECORDS DATING BACK TO 1967.WEAK DEMAND, A DECLINING CITRUS CROP IN FLORIDA AND OUTSIDE IMPORTS ARE TEMPERING INVESTOR INTEREST.PRICES HAVE SLUMPED ABOUT 17 PERCENT THIS MONTH.

SOYBEAN QUALITY TO CHINA
AMID QUALITY AND FOREIGN MATERIAL CONCERNS FROM CHINA--NEW GUIDELINES ARE BEING IMPLEMENTED FOR SOYBEAN SHIPMENTS FROM THE U.S.U.S. SOYBEAN EXPORTS MUST HAVE LESS THAN 1 PERCENT FOREIGN MATERIAL.THOSE TOUGHER QUALITY RULES ARE SET TO TAKE EFFECT ON JANUARY 1. HOWEVER A NEW REUTERS REPORT SAYS HALF OF U.S. SOYBEANS EXPORTED TO CHINA THIS YEAR--WOULD NOT HAVE MET THE NEW RULES FOR ROUTINE DELIVERY.IT COULD MEAN MORE PROCESSING WHICH RAISES THE COST OF THE SOYBEANS.

COLD WEATHER
A DIP IN THE JET STREAM PULLING ARCTIC AIR INTO THE MIDWEST.THE OUTBREAK SETTING RECORDS ACROSS THE MIDWEST.IN MISSOURI IT'S ONE OF THE COLDEST TWO TO THREE DAYS PERIODS EVER.MEANWHILE IN ERIE PENNSYLVANIA, SNOWFALL TOTALS IN THE REGION BREAKING RECORDS WITH MORE THAN 60 INCHES OF SNOW OVER THREE DAYS.WIND CHILL ADVISORIES AND WARNINGS STRETCH FROM MAINE TO NORTH DAKOTA.MIKE HOFFMAN JOINING US NOW WITH A CLOSER LOOK AT WEATHER.Obviously if you live east of the Rockies this is a cold weather pattern and it's going to continue for a while the jet stream coming right out of northern Canada occasionally we get these little ripples that bring a little bit of light snow. But it's so cold it's generally been on the light side. And if you get something farther south where it's a little bit closer to freezing you can get a little bit more snow out of it. But as you can see as we head through Tuesday on through Wednesday and even later on in the week Thursday and Friday we're still looking at this pattern with more energy diving into the northern part of it. And that will just continue to keep it cold. So temperatures this week expected to be below normal for basically everybody east of the Continental Divide westward from there above normal temperatures are expected as far as precipitation this coming week. I'm going above normal for parts of Oklahoma eastern Texas the gulf coast southeast coast. But from the Tennessee Valley northward through the Great Lakes below normal just because even the snow that does come it won't be very heavy above normal for the Pacific Northwest. The 90 day outlook going month by month on January below normal temperatures most of the plains all the way down to the Tennessee valley above normal South Texas into the southwest. February temperatures above normal from the Ohio River Valley northward and through the Northwest above normal southwest and south Florida and we increase the above normal areas a little bit and shove the below normal areas back a little bit for March for a 90 day outlook for precipitation above normal the Great Lakes into the northeast below normal through the southern states above normal in the Pacific Northwest.

TEASE
WE WILL BE RIGHT BACK WITH MORE U.S. FARM REPORT AND TYNE MORGAN.ITS OUR RURAL BANKER PANEL DISCUSSION ABOUT FARM FINANCES.STAY WITH US.YOU'RE WATCHING U.S. FARM REPORT WITH HOST TYNE MORGAN, COMMENTATOR JOHN PHIPPS, AGRIBUSINESS DIRECTOR AL PELL AND METEOROLOGIST MIKE HOFFMAN. U.S. FARM REPORT. TRUSTED. TIMELY. TRADITION.

ROUNDTABLE 1
Welcome back to US farm report the final weekend of the year and we thought what a perfect opportunity to really get into a conversation about ag lending. So on the roundtable with me this weekend we have three AG lenders from all across the country. We have Chris Floyd Keith Knudsen and Alan Hoskins from southern Indiana Illinois from Nebraska and from Kansas. But the one thing they have in common. They're all Ag lenders and are so excited for this discussion this weekend thanks for joining us. Thanks for the opportunity to be here. Well when we look at the farm financial picture in general just give us a glimpse of what it's like in the different regions of the country that you're in. So we'll start with you Chris. What about western Kansas western Kansas. We've had pretty good moisture to last in our area anyway so that's helped quite a bit. Wheat prices have been a struggle and some wheat streak mosaic and some stuff like that. So it would be interesting this year I think most guys will do fairly well but we'll have to see as we get through everything that it's been a tough year and a half sure Keith and then we head further east and look where you are in Nebraska kind of what's the feel right now.You know we had two months where we had no moisture during the summer and really were to the point of thinking it was going to be critical that we maybe we're going to lose the crop totally. We were amazed. August 1st the rain started and we had above average yields overall in both the soybeans and the corn. So better yields and we had expected which is a real positive. And Allan I mean you're kind of Southern Illinois Southern Indiana you know areas of Kentucky kind of what's the pulse there. In June we were kind of like what he said we were thinking this is going to be a repeat of 2012 it was very dry. The rains begin and we hit a cool summer yields were much better than average and it's a pretty pretty positive outlook right now. You know last year we had a lot of conversations where farmers were able to kind of out the price right. Their financial picture was much better because of the higher yields. Do you think that's the case today. It's as Yogi Berra said it's deja vu all over again. We are in a similar spot this year that we were last year. The. Excellent and price not so much. Same with you with the drought to have some impact on our dryland farms so yield not quite as good but we had record yields a year ago so not quite as good a yields and in price obviously could be better. And Chris for us for our special fall crops the milo of the corn  we have some farmers will be the best dryland crop they've ever raised this year. So we were pretty fortunate. So keep that in your area where maybe the yields are there. How are those conversations changing as you head into 2018. I would say the conversations are not that much different for us than they have been the last two or three years. Cash flows have been very tight. We've known that going in. We have those conversations each year with our borrowers at real time and a lot of discussion has really been how do we continue to at least try to get to that breakeven level of being able to make your payments and continue to pay for the living expenses and move on to another year in some cases without some restructuring. But in some cases how do we restructure debt to continue to be able to keep them operating. So is that commonplace right now. Chris when you say you have a lot of producers that are restructuring. Yeah we have several restructured. And our goal was to let's make sure that if this lasts for the next five years that we can survive it and our customers be there for when times get better prices get higher and thrive. Right. Right. And I've heard from some economists who say you know maybe we're in a seven year cycle and in world there are three of us. So let's say we do have four more years of prices where they are today and kind of these are eroding balance sheets. What is your advice Alan. The advice that I would give producers obviously is understanding your numbers look at establishing a full budget for the operation that will aid and developing of breakevens if they haven't already. And obviously on the revenue generation side the establishment or improvement of a marketing plan is paramount persist for survival going forward. The next three or four years we'll talk about a marketing plan on this show quite a bit and know your breakeven but when you look at the budget as a whole and Keith you know what should be involved in that budget when you book Living expenses when you look you know you look at it all together really what should that budget entail. It's really important that it's basically an all in budget. I mean you want to include all of your input costs your living expenses but also your payments or equivalent payments for machinery usage. You really need to include all of those items into it so that your breakeven would cover all expenses. What's the biggest mistake that U.S. producers make when putting these budgets to get there. Now we can see some people that you may explore other options to weather the farmers in our area and some have been fallow forever. And if we prices the way they are they need look at some other crop rotations kind of explore what else they can do and then also be pretty warm I say how to just look at everything possible as far as cutting expenses is fission is possible and then just look at every alternative that they can. And now you know I've talked to quite a bit over the past year. You're always your advice yet you need to cut expenses but you need to cut the right expenses. What do you mean by that. What I mean by that is making sure that the reduction in expenses don't end up having the correlation to reduced income. There's a lot of discussion about paring back on furlough appearing perhaps back on the type of seed or the number of genetic traits the same as well with certain producers they need to look and make sure that paring back on those expenses doesn't result in an overall reduction in top line revenue. I think that's very important that they look at them. I think also as Keith said earlier one of the things we're looking at living expenses and making sure that those are in line and really looking at where the money is going. All right we need to take a quick break but when we come back you know we know there are going to be some tough conversations this year so maybe we'll get their advice on how to handle those tough conversations and how to preprepared going into those. We'll do that after the break. On U.S. farm report.

ROUNDTABLE 2
Welcome back. Well if you're just joining us we're having a banking discussion this weekend and lending discussion and you know what we know with commodity prices where they sit today. We will have some tough conversations and all of you will have some tough conversations in 2018. But it's not a bad thing Chris. No I think it's always get that kind of explore or to be honest with what your situation is and what you need to do to improve it and how you need to do to survive and be ready for the next year and the years ahead. When a producer is getting ready to go into their bank and have this conversation you know what should they have it in hand how should they prepare for that so that they can fully utilize that one on one time with their lender. I think the best advice that I can give is is to come as prepared as you can if you have your financials if you have your balance sheet already prepared. That's helpful if you've been doing cash flows that's helpful. But I guess if not that's something that I would expect the bank the lender should be willing to help you prepare and have put together. So I guess the best advice I can give is keep the communication going and don't hesitate to ask questions we're we're here to help make it through this. I mean our passion is AG lending. AG lending support to all of our communities and our banks and so don't hesitate to ask questions we're in this together. It really needs to be a partnership. You bring up
what types of questions should these producers be asked. I think they should be looking at first of all where they're comfortable with their knowledge and asking questions where they feel like the lender can add value because at the end of the day is a lending institution. We should be providing more than just money to the producers or should be some value in the service that they're receiving. So I think it's good to ask the lender questions like How do you feel the trends are moving. What are the things that you see that you feel are challenges in the operation but also the positives because remember there are always positives even when there are challenges present. So I don't think they want to just focus solely on the negative make sure that they understand the things are doing well also. Do you agree with that Chris what advice do you have for appraiser's when going in and having that conversation and being prepared to you know ask questions like Alan talked about because one of the advantages I think that we have as lenders is we get to see a lot of different operations and whether it's any business there's more one way to skin the cat to be successful and so one thing I love about my job is I can see way way different people do things and how they're successful. So then the attacks also give some ideas and a way that that farmer may may use something similar in his operation if it fits his management style. You know Keith we had an analyst on the program who talked about acreage next year and that ultimately the move to more soybean acres could be driven by AG lenders due to price and other things should that be the case should it be. AG lenders helping drive some of those decisions in my opinion. No what we need to do as lenders is take the information and help that producer with breakevens for example on the corn versus soybeans helping with the tools. But the decision really is the producers and I think we have to be very careful there's a fine line there as banks as lenders that we are not telling them how to run their operation. But if you are in a situation Alan where there is a producer that is with a lender that that lender is telling them how to run their operation what should that producer do. Well I think first of all if we're having a conversation with that person it probably is indicative that they aren't completely comfortable where they are. And I think it's important that we
understand the things that producer is looking you know what's important to them. So it's more about us warning what their needs are than it is about what we offer because candidly until we understand where their pains are and where their true needs are our products and services really don't matter. But if a producer is in a situation where they feel like that ag lender are truly doesn't understand agriculture and you know that that that the challenges that we're facing right now you know should they ultimately walk away. Ultimately that is their decision. But certainly I think every producer that deals with a financial institution should have a good soul searching moment about what is my financial institution doing to help me improve. What are they doing to help me manage my business more efficiently. Real quick we have to wrap up pretty soon but I had conversations I keep hearing economists say we're not in the ladies there are some big differences. I know you were banking in the 1980s. Keith what is the big difference today will be on the gray hair which came out of that. The thing really that there are a lot of things that are different right now. I mean we saw a huge decrease in land values in a short period of time. We saw interest rates as high as 20 percent. And you think about today's operations if you put a 20 percent interest rate in to an operation on a variable rate the numbers would look very very ugly. So we aren't seeing that we're in a different environment. As tough as times seem to be we're not close to where we were then and advice for producers to make during these tough times. Look at every option and also the head of every stakeholder and far more to be your spouse or your partners the kids that you're on the same page and pull them together with whatever you have to make sacrifices but those have to be. All right well we need to take a quick break. When we come back we'll get the closing thoughts.

MARKETS NOW
All right. Time now for our closing thoughts this final roundtable of 2017. Chris we'll start with you. I must. You know the one of the biggest things is your banker is your partner and to be proactive and jump in there and work on your get your stuff done early and get the visit with your AG lender and make your plan for 2018 in the future. Keith I would say keep the communication going all the time with your lender and if you don't agree with what your lender says get a second opinion. It's really no different than going to the doctor. I would give that same advice to our customers if they don't agree with what we are telling them then get a second opinion from another lender. Alan understand that you are not in this alone. You have your lender you have your accountant your attorney your merchandise or your crop insurance personnel were all resources. Please use us as resources to maximize the management of your farm. Thank you all for being here. I know you traveled quite a ways and we appreciate it. All right stay with us we'll get John Phipps thoughts when we come back.

JOHN'S WORLD
2018 IS UP ON US...AND JOHN PHIPPS HAS SOME           THOUGHTS ON ALL OF THE PREDICTIONS SURE TO COME OUR WAY. One slightly tired expectation for the beginning of a new year isthe ritual of making predictions about the upcoming twelve months. It's almost a form of entertainment to close out the year. But suppose we could get better at predicting? This is exactly what researcher Philip Tetlock asked several years ago when he began his painstaking investigation into forecasting.The result was the Good Judgment Project. By meticulously recording the predictions of those infamous talking heads on TV or in publications, and then comparing them to actual outcomes, he was able to summarize his work thusly:"There is an inverse relationship between how well experts do on our scientific indicators of good judgment and how attractive these experts are to the media and other consumers of expertise." A shorter version would be "the more famous the forecaster, the worse the predictions." These results are explained in his first book, "Expert Political Judgment".Tetlock then decided to see if some people were better at predicting the future and it turns out there are some astonishingly accurate forecasters among us. The he wondered if there are ways we can all do a better job of forecasting. This effort is ongoing and explained wonderfully in his second book: Superforecasting: The Art and Science of Prediction. I highly recommend both books, but borrow the first, don't buy it.So instead of throwing out some wild predictions for 2018, next week I'll try to adapt some of his current research in a way that can specifically help agriculture. We're not going to all turn into fortune tellers, but I think you'll be surprised what a few simply guidelines can do to change your confidence in your own  predictions and plans.THANKS JOHN. STILL TO COME...ON U.S. FARM REPORT.COULD ENDING NAFTA CAUSE BEER PRICES TO GO UP?THEY MIGHT...I'LL TELL YOU WAY WHEN WE COME BACK.

HEADLINES
AHEAD ON U.S. FARM REPORT...WASHINGTONIS ALREADY MAKING PLANS FOR 2018.     "What does a warehouse full of beer have to do with NAFTA?  I'll tell you, coming up on US Farm Report."MACHINERY PETE IS ON THE ROAD IN NORTHEAST IOWA WITH THE LATEST TRENDS IN FARM EQUIPMENT.AND A TRACTOR TALE ABOUT THIS 43-20.

NEWS FROM WASHINGTON
NOW FOR THE HEADLINES...WASHINGTON MAY BE ON BREAK BUT LEADERS ARE ALREADY MAKING PLANS FOR ACTION IN 2018.THIS WEEK, INFRASTRUCTURE BEING TOUTED BY BOTH PRESIDENT TRUMP AND SENATE LEADER MITCH MCCONNELL FOR THE 2018 AGENDA. MCCONNELL SAYING INFRASTRUCTURE, WOULD WHICH WAS CROWDED OUT OF THE 2017 AGENDA, IS LIKELY TO BE "PRETTY POPULAR WITH BOTH DEMOCRATS AND REPUBLICANS," THE PRESIDENT ALSO MENTIONING INFRASTRUCTURE CALLING IT ONE OF THE EASIER BIG TICKET ITEMS TO ACCOMPLISH IN A NEW YEAR. ALSO IN WASHINGTON, THE EPA RECENTLY RELEASING A PROPOSED RULE THAT WOULD CLASSIFY BIOFUELS PRODUCED FROM GRAIN SORGHUM OIL AS AN ADVANCED BIOFUEL.THE AGENCY SAYS THE GREEN HOUSE GAS EMISSIONS FROM PRODUCING BIOFUELSWITH DISTILLERS' SORGHUM OIL RESULTS IN NO SIGNIFICANT UPSTREAM EMISSIONS. GROWTH ENERGY SAYS THIS IS GREAT NEWS FOR A LOT OF ETHANOL PRODUCERS WHO USE GRAIN SORGHUM AS A FEEDSTOCK BECAUSE IT OPENS UP A VALUABLE ADDITIONAL MARKET FOR ONE OF THEIR MORE IMPORTANT CO-PRODUCTS.

TRADE IN 2018
TRADE ALSO EXPECTED TO BE A MAJOR FOCUS ON THE NEW YEAR. EFFORTS ARE NOW UNDERWAY BY THE U.S. AND SOUTH KOREA TO MODERNIZE THE 2011 KOREA-U.S. FREE TRADE AGREEMENT, OR 'KORUS.'THE SOUTH KOREAN GOVERNMENT SENT ITS PARLIAMENT A PLAN TO RENEGOTIATE KORUS AND ANNOUNCED IT'S READY TO START TALKS. HERE IN THE U.S. THE WHITE HOUSE MUST ALSO TELL CONGRESS IT PLANS TO LAUNCH THE TALKS, HOLD TWOPUBLIC HEARINGS, AND DISCLOSE ITS NEGOTIATING GOALS 30-DAYS BEFORE TALKS BEGIN.

FARM JOURNAL REPORT
IN JANUARY NEGOTIATORS ARE SCHEDULED TO RESTART DISCUSSIONS ON THE NORTH AMERICAN FREE TRADE AGREEMENT.IN LATE 2017-- RUMBLINGS BEGAN THAT THE U.S. MAY OPT TO WITHDRAW FROM NAFTA TRIGGERING AN OUTCRY FROM MANY CORNERS OF THE AG COMMUNITY.BUT AS I LEARNED ON A RECENT TRIP TO MEXICO AS A GUEST OF THE U.S. GRAINS COUNCIL, DOING THAT COULD MAKE THE WORLD'S BAR TAB GO UP. MEXICO IS IN THE MIDST OF A REVOLUTION. A BEER REVOLUTION. I THINK WHAT IT'S HAPPENING RIGHT NOW IN MEXICO IS PRETTY SIMILAR FOR WHAT HAPPENED 25 YEARS  AGO IN THE U.S.. CRAFT BREWERY'S LIKE PRIMUS ARE POPPING UP ACROSS THE COUNTRY. WE WERE BEFORE THIS WE WERE A HOME BREWERS WE MADE HOMEBREW FOR FOR ALL FOR OUR FRIENDS  FOR OUR FAMILY AND EVENTUALLY PEOPLE STARTED ASKING CAN YOU SELL ME A KEG CAN YOU SELL ME  A COUPLE OF BOTTLES AND THEN WE STARTED THINKING ON STARTING A BUSINESS. BUT FOR HIS BUSINESS AND OTHERS, IT'S THE DUTY FREE ACCESS TO U.S.  GRAINS THAT'S HELPING FUEL THAT GROWTH.  80 PERCENT OF THE MEXICAN CRAFT BREWERIES AND RIGHT NOW AND WE HAVE TO SAY THAT  RIGHT NOW WE ARE 400 MEXICAN BREWERIES. 80 PERCENT OF US WE IMPORT OUR BASE MALTS MAINLY  FROM THE U.S. MALTS IN THE FORM OF BARLEY--ARE A KEY INGREDIENT. ACCORDING TO THE U.S.  GRAINS COUNCIL, THE U.S. SHIPPED MORE THAN 31 MILLION BUSHELS OF U.S.  BARLEY TO MEXICAN BREWERS WORTH SOME $220 MILLION DOLLARS OVER THE  LAST 10 MARKETING YEARS. PRODUCT AND QUALITY THIS BREWER SAYS THEY CAN'T SOURCE LOCALLY...AND  THE BIG BEER MAKERS IN MEXICO--THE OWNERS OF BRANDS LIKE DOS EQUIS AND CORONA ARE USING U.S. GRAIN AS WELL. MEXICO IS THE BIGGEST EXPORTER OF BEER IN THE WORLD. NO IT IS NOT THAT THE MEXICAN BEER IS  CHEAPER ITS THAT THE MEXICAN BRANDS ARE VERY POPULAR ALL AROUND THE WORLD. BUT WE ARE NOT  SELF-SUFFICIENT ON BARLEY. WE HAVE TO SOURCE BARLEY FROM OTHER PLACES IN THE WORLD. OF COURSE  THE U.S. IS THE CHEAPEST FOR US BECAUSE OF THE TRANSPORTATION.  IF NAFTA CHANGES DISRUPT THAT SUPPLY CHAIN--THIS BREWER SAYS COSTS  WILL GO UP... IF THESE IMPORTS GET SOME DUTIES MEXICO WILL EITHER HAVE TO RAISE THE PRICES OF BEER FOR ALL THE  WORLD OR WE'LL HAVE TO SOURCE FROM OTHER OTHER OTHER PLACES FROM THE WORLD.  PRIOR TO NAFTA MEXICO SET BASE TARIFFS FOR BARLEY AND MALT AT 128  PERCENT AND 175 PERCENT RESPECTIVELY. THE PRIMUS TEAM HOPES THAT  DOESN'T HAPPEN. YEAH IT CAN BE CHAOTIC. I DON'T THINK WE ARE REALLY AWARE OF WHAT WILL HAPPEN IN CASE  NAFTA GETS SOME MORE TAXES OR SOME MORE DUTIES  INSTEAD, THIS BEER BASED ENTREPRENEUR IS CHOOSING TO SEE  NEGOTIATIONS AS A GLASS HALF FULL. PROUDLY RECOGNIZING THE END  PRODUCT TAKES A TEAM EFFORT.  I THINK OF THE CRAFT BEER NEITHER AS MEXICAN OR AMERICAN BUT AS A NORTH AMERICAN PRODUCT  A NORTH AMERICAN PRODUCT BUILT BY NAFTA. BEER IS MY PASSION. I THINK BECAUSE FIRST OF ALL BEER IS REALLY DEMOCRATIC NO? ANYONE I HAVE A CUP OR A GLASS OF VERY GOOD BEER. IF YOU'RE IF YOU ARE A WORKER ON THE BUILDING INDUSTRY  OR YOU KNOW IF YOU ARE A CEO AT ANY TRANSNATIONAL YOU CAN REALLY ENJOY A BEER WHEREVER  YOU ARE. DEMOCRATIC INDEED. THOSE NEGOTIATIONS RESUME IN CANADA AT THE END OF     JANUARY.

TEASE
WHEN WE COME BACK--JOHN PHIPPS AND CUSTOMER SUPPORT."whatever happened to the phone and mail?"

CUSTOMER SUPPORT
THERE ARE SO MANY WAYS TO COMMUNICATE THESE DAYS...SOMETIMES WE FORGET ABOUT THE TRADITIONAL METHODS.JOHN PHIPPS HAS MORE.Jimmy Saranpaa from Orr, Minnesota has a comment about the technology burden."It seems that these days that Ag TV programs assume everyone in rural America has a computer. Well, that's just not true. There are hundreds of thousands (maybe millions) who don't have a computer. But they all have mailboxes and telephones. When we say "you can get more information by going to this or that website". No that's not true...if they don't have a computer, they just can't go to that website. We are alienating those viewers, instead of accommodating them with a phone number or mailing address. Are we so small that we can't also include them too?We are possibly one decade away from everyone having a computer or having broadband access. Let's see if we can do better in serving our viewers in rural America. We can all be better people for it. And it doesn't cost us a dime more to be kind and polite."Jimmy, we had a debate a few years ago about ending our phone and mail addresses, and it actually does come down to cost. For example, voicemails need somebody to answer them and transcribe them. Physical mail also was labor intensive. People rarely left brief, succinct messages or sent short letters. Like all businesses working to control costs, when those types of feedback began to dwindle as most people used email, it was a service that benefited a tiny number at considerable expense.Is this being impolite or uncaring about those who prefer such communications? We certainly don't intend it that way. Nor do email or web references require a computer anymore. Smart phones are commonplace even in rural America, and becoming cheaper and easier every day. The amount of computing power you can hold in your hand and get essentially for free amazes me.We hope our viewers understand we appreciate each one, and we are making the best decisions we can about where to spend time and money.THANKS JOHN. ALRIGHT WHEN WE  COME BACK, TYNE MORGAN JOINS US ONCE AGAIN BUT THIS TIME ON THE ROAD WITH MACHINERY PETE IN IOWA...THEY'RE TALKING PLANTERS... NEXT.

ON THE ROAD WITH MACHINERY PETE
AS ANOTHER YEAR CLOSES, AG EQUIPMENT DEALERS ARE NO STRANGERS TO A LAST MINUTE PUSH TO BUY EQUIPMENT. HOWEVER, THE UPTICKIN DEMAND FOR 2017 MAY BE FOR A DIFFERENT REASON.THIS WEEK, TYNE MORGAN IS ON THE ROAD WITH MACHINERY PETE IN ELKADER IOWA, VISITING BODENSTEINERIMPLEMENT COMPANY AND REFLECTING ON ANOTHER YEAR. AS THE SUN STRIVES TO PEAK OUT ON THIS COLD DECEMBER DAY, NORTHEAST IOWA FARMER JOE SHIRBOURN IS REFLECTING ON ANOTHER YEAR'S WORK…I ThInK IF WE LOOKED AT OUR DATA, IT'S PROBABLY THIRD BEST CROP…A GOOD CROP, BUT ONE THAT CAME WITH MANY WEATHER CHALLENGES, BARELY ABLE TO HARVEST DURING THE MONTH OF OCTOBER. So then November came around we were all sweating thing and that you know winter is upon us and graciously we had a super November so we finished up strong so it turned out really well for what we went through. So we were happy. HE SAYS CORN YIELDS WERE OFF FROM 2016'S RECORD CROP, BUT STILL ABOVE 200 BUSHELS PER ACRE. SOYBEANS WERE THE DISAPOINTMENT ON HIS FARM THIS YEAR. Soybean production in this corner was just disappointing. August was dry September was dry and we just didn't get the rain to finish out the the green field that we were hoping but it was just a average crop is probably what we could say in our county and what is. Well I think our average is roughly 57 in this geography. So. For some people it might be very good. But you know we're traditionally up in the lower 60s so.BUT IT'S THOSE GOOD YIELDS HELPING GENERATE AN UPTICK IN DEMAND FOR LOCAL EQUPIMENT. We've got some demand and combine that's picked up, some demand in planters with a real tight supply of planters. We've seen a premium come in for good late model used planters.The large row crop tractor marketed picked up for us this year in our part of the state.JARED WALZ GROWS CORN AND RAISES LIVESTOCK IN NORTHEAST IOWA. "we've purchased forarge harvester, combine, a couple different tractors, tillage. We've pretty much from like 2012 until now, we pretty much have a fiary new line of equipment.BUT NOT EVERY FARMER HAS UPGRADED EQUIPMENT RECENTLY. BODENSTEINER IMPLEMENT COMPANY SAYS IT'S THOSE FARMERS WHO HELD OUT PURCHASING MACHINES THE PAST COUPLE YEARS, FINALLY STARTING TO REENTER THE MARKET. We see a lot of customers that are maybe falling back into more of a a trade cycle based on need versus want. So they're at a point in their ownership cycle of the piece that they're needing to upgrade where it's time for a time for a change to get to a lower our machine excuse me or a machine with a warranty.IT'S A TREND MACHINERY PETE IS SEEING ACROSS THE COUNTRY. I think what we're seeing in November and December these very strong prices are just pent up demand. You know you haven't been buying that new or used tractor combine plant or maybe put it off for a while and you need good equipment right now. Those those windows in the spring and fall are short so it's just a premium on the good stuff and prices are strong. HE SAYS IT'S THAT INCREASE IN DEMAND THAT'S BEEN SURPRSIINGLY STRONG TO CLOSE OUT 2017. It's kind of across the board honestly. It's just good condition a couple of years old. You know tractors I'm in a really strong November and December. if it's good condition low hours or a few years on it we're seeing kind of the highest price of the year tick in the last six weeks across the board.AND IT'S THAT DEMAND MACHINERY PETE IS WATCHING INTO 2018. given the number of auctions that the pricing has held as solid as as it has and now the one thing I'm starting to wonder is what would happen if corn ticked up just a little bit. And I think we're setting the condition for whenever that happens. You know some some pretty strong demand to be released HE SAYS COMBINES HAVE BEEN DRAWING STRONGER VALUES… BUT IT'S ALSO PLANTERS THAT ARE IN HIGH DEMAND ON THIS LOT IN ELKADER, IOWA. It's been a process like you look at planters and the suppliers of used planters back in 2013, 2014, 3015, it was high. dealers have done a good job wokring that down and now you're reight, we're certainly on teh other side of hte sitaution where we are seeing tightness.We we went through a period of a pretty broad planter supply and that inventories worked through the last couple of years so we've seen values come back up from where they were maybe in the 2013 20 for 14 seasons AND FOR SHIRBOURN, A GOOD PLANTER IS KEY.First of all the planter is very important to our operation that we can't do anything else so we'll continue to look at ways to improve it. HE BOUGHT A PLANTER IN BOTH 2013 AND 2015, ONE OF WHICH IS A HIGH SPEED PLANTER, ALLOWING  HIM TO COVER MORE ACRES, FASTER. BUT ITS MORE THAN JUST THE SPEED OF THE PLANTER OF INTEREST FOR SHIRBORN… IT'S THE  PRECISE SEED PLACEMENT Very much uniform fact little bit more uniform with this one because the seed was more even in the ground. AND  IT'S TECHNOLOGY THAT'S HELPING HIM BE EVEN MORE PRECISE ON EVERY ACRE. Well technology with the monitors takes more longer than the physical wrenching on the planter's these days so we would continue to upgrade prescriptions and just look at our efficiencies or inefficiencies and so those are things that we do to to try and prove the operation. HE SAYS ONE AREA WHERE HE SAW THE NEED TO IMPROVE WAS ON THE END ROWS. So we found out that our yields aren't as good on the inroads compared to the center of the field we looked at what we could do to improve. We continue to work on on the nitrogen side make sure we don't overfly be good to the stewards of the land flying inefficiencies do check blocks all of those things. HE SAYS WITH THE NEWER TECHNOLGOY, IT MAKES PRESCRIPTIVE FARMING EVEN EASIER. I jokingly say there's 16 planners on this Pliner each row can do its own thing. So I can tell this row to plant 42000 this one only do 20 which is exaggeration but I got 16 planners out here. Each row can run up and down this road can do its own prescription. And so in our interim management this rail will physically plant 40000 this one will do 39 or 40 because it's the gets the most sunlight. It. BODENSTEINER IMPLEMENT IS SEEING THE NEED FOR THIS TYPE OF TECHNOLOGY GROW. It's back to being driven by the technology people wanting the new latest greatest features of the plant or if it is the electronic drive or the hydraulic down pressure but just that that extra advantage that they didn't have with the previous machine.  Or you see people coming home. There are more folks maybe put on retrofit kits and other things to help increase the production of that plant without buying new. WHETHER IT'S UPGRADING EQUIPOMENT OR DECIDING TO ADD-ON TO THE EQUIPMENT A FARMER ALREADY OWNS, MACHINERY PETE SAYS HE'S WATCHING THE CHANGING TRENDS AS WE ENTER THE NEW YEAR. So we had pretty variable yields around the country. So particularly with the late model Big ticket stuff there can be some pricing opportunities if if you get into an area where the yields were tough harvest wasn't wasn't that good. The planting situation 2017 affected yields so all could be some buys different parts of the country early this year. We're optimistic year ahead of 2018 planting that demand will continue to increase. I don't think we're going to see anything drastic from a gain but I think we're on a trend that's moving in the right direction for us as a dealership's.  AND AS THE SUN SETS ON ANOTHER YEAR, SHIRBORN IS THANKFUL FOR WHAT HE HAS… Well my father and I we were in for the challenge of it. We like producing and it's fun to raise a crop. Nurture it watch it grow. You know those are our joys every day. JOYS THAT COME WITH THE CHALLENGES AND TRIUMPHS OF FARMING. REPORTING FROM ELKADER, IOWA, IM TYNE MORGAN. WHEN WE COME BACK, MACHINERY PETE RETURNS WITH TRACTOR TALES AND THE STORY BEHIND A MICHIGAN 43-20....PLEASE STAY WITH US.

TRACTOR TALES
TRACTOR TALES BROUGHT TO YOU BY THE MOST TRUSTED NAME IN FARM EQUIPMENT, MACHINERY PETE! Hey folks real treat here today we're farmersburg Iowa I'm with Andre Sherbourne and Andre you are a senior in high school. Yeah. That's correct. And what high school is it. Central ElkaderCentral Elkater OK. And you've restored a couple beautiful tractors you're wanting to tell us. Well.Every year I went down to the state fair. I always like looking at the tractors down there that kids have restored and I always wanted to do it so one night. Dad and I were sitting on the kitchen table and talking about it. And we decided to look for a tractor. So we found a 43 20 up in Ann Arbor Michigan.Wait a second Andre. That's quite a ways from farmersburg Iowa here. How did you find it.When we found on Craigslist. So and we called the Guy up and asked them a few questions about it and decided we'd go up and buy it.So what kind of condition was the 43 20 in when he got it some  pretty decent condition. It wasn't bad. So what year. You know in 1971, 71 yes, nice. Open station.And boy I'm admiring that that straight pipe. How many man hours of work on this thing would you asked me.About two months. Probably so.And this is through the FFA program here at the high school. Yeah. That is so. So you restored it and then you take it to the state fair in Iowa that's in Des Moines right. Yeah that is OK and then are you judged at the state fair level. We are so the judge comes around to each kid and ask us questions about her project and all that stuff. So were you nervous when they were interviewing you. The first year I was at the second year I knew more stuff about it. So how did you come out with the 43 20. I got a blue ribbon on that one. So congratulations. It looks beautiful.THANKS PETE.WE'LL WRAP UP WITH OUR FROM THE FARM FAVORITES...stay with us.

FROM THE FARM
WELCOME BACK TO U.S. FARM REPORT.OUR FROM THE FARM FAVORITES START WHERE ELSE...BUT CHORE TIME IN THIS WEEK'S COLD WEATHER.WE RECEIVED THIS PHOTO FROM WYATT BECHTEL WHO IS WITH OUR REPORTING PARTNERS AT DROVERS.HIS BROTHER WAS CHOPPING ICE ON A STOCK POND AT THEIR RANCH IN KANSAS. THEY'VE HAD BELOW-FREEZING TEMPS THE PAST COUPLE OF DAYS BUT NO SNOW.THE ICE WAS TWO-AND-A-HALF INCHES THICK. HOWEVER, WATER LEVELS ARE NOT LOOKING GREAT HEADING INTO WINTER.THE DROUGHT MONITOR PUTS THEIR RANCH IN THE "ABNORMALLY DRY" CATEGORY. AND TALK ABOUT BEATING THE COLD.WE GOT THIS PICTURE FROM HOPE MAYO FLOECKON TWITTER. THEY'RE OUT OF TEXAS.SHE SAYS HER FUTURE FARMER IS CATCHING ON TOO QUICKLY...  AS THEY PLAY TRACTOROPOLY THIS HOLIDAY SEASON. KNOW WHAT SHE'S SAYING...I'M JUST HAPPY TO BE IN THE GAME THESE DAYS SINCE WINNING IS GETTING TOUGHER EVERY YEAR. REMEMBER IF YOU HAVE A PICTURE OR VIDEO YOU'D LIKE TO SEND IN, SEND THOSE TO MAILBAG-AT-U-S-FARM-REPORT-DOT-COM OR CHECK US OUT ON FACEBOOKAND TWITTER.

CLOSE
FROM ALL OF US AT U.S. FARM REPORT, I'M CLINTON GRIFFITHS. THANK YOU FOR WATCHING AND BE SURE TO JOIN US RIGHT HERE NEXT WEEK-- TYNE WILL BE BACK AS WE BEGIN 2018. HAVE A GREAT WEEKEND IN FARM COUNTRY.