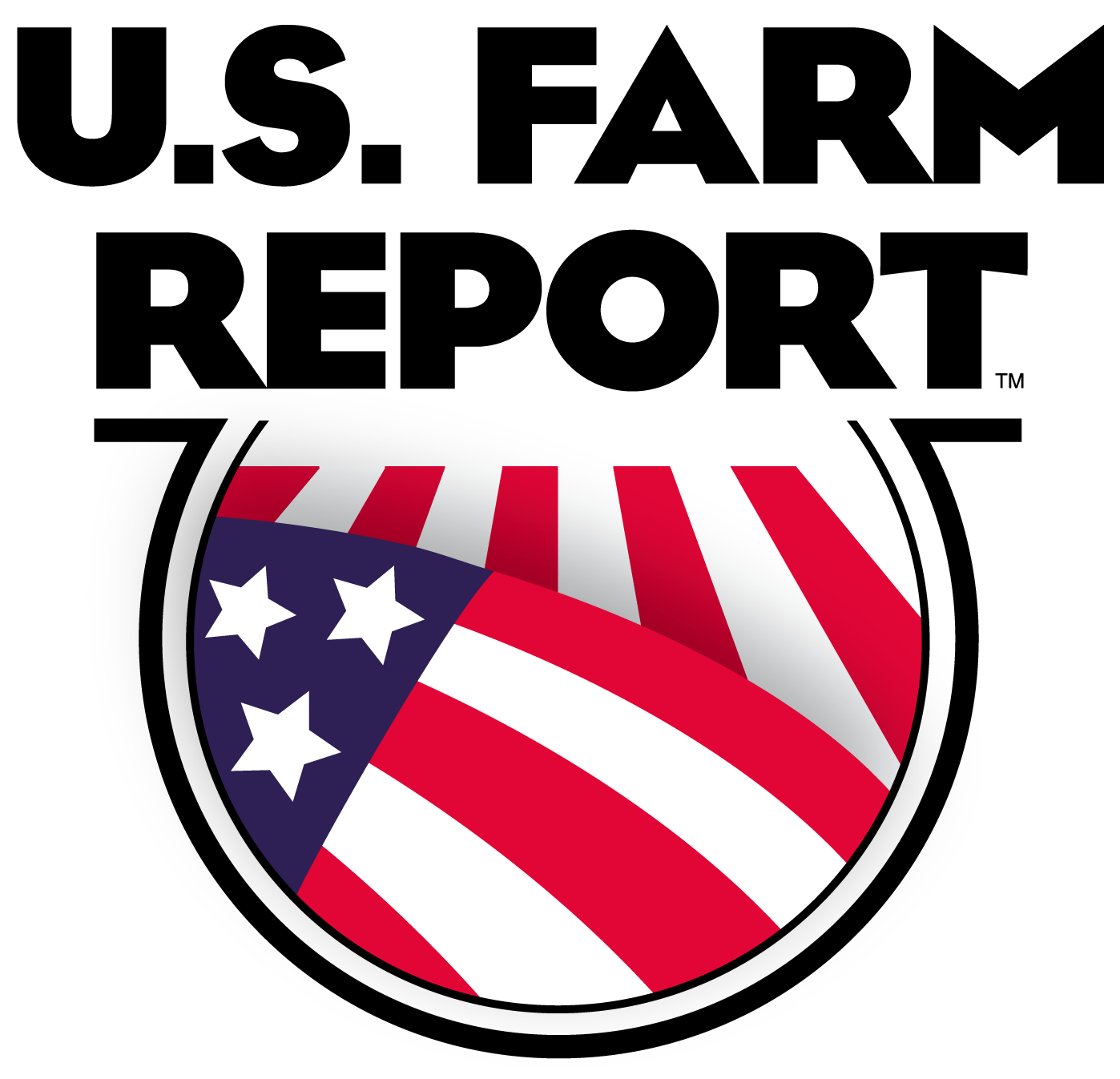 TODAY ON U.S. FARM REPORT
MARCH 31-APRIL 1, 2018

HEADLINES
WELCOME TO U.S. FARM REPORT THIS EASTER  WEEKEND. I'M TYNE MORGAN, AND HERE'S WHAT'S IN  STORE OVER THE NEXT 60 MINUTES.  ROUND 1 OF THE THE BATTLE OF CORN VERSUS  SOYBEAN ACRES IS OVER, DETERMINED BY USDA'S  PLANTING INTENTIONS REPORT FOR 2018.  AS GRAIN PRICES STRUGGLE, FARMERS IN THE EAST  ARE LOOKING FOR ALTERNATIVES TO GROW.   THERE ARE WHEAT GROWERS THAT WERE STRICTLY WHEAT  GROWERS, GROWING BARLEY THIS YEAR. > AND IT'S THE GROWING THIRST FROM MICROBREWS  THAT THIS GROWER IS ABLE TO QUENCH.  TEPID OUTLOOKS ON TRADE ARE CONSUMING SOME AG  COMMODIITES....  WHY A TRADE WAR WILL COST BOTH PORK PRODUCERS  AND PROCESSORS. AND IN JOHN'S WORLD. 

PLANTING INTENTIONS
NOW FOR THE NEWS, IT'S BEEN A HIGHLY DEBATED  TOPIC ALL WINTER-- COULD SOYBEAN ACRES FINALLY  OUTPACE CORN FOR THE FIRST TIME SINCE THE 1980S.  USDA PROJECTING SOYBEAN ACRES TO TOP CORN BY 1 MILLION. BUT WHAT'S SURPRISING IS THAT BOTH ARE FORECAST TO FALL SHORT OF THE 90 MILLION ACRE MARK. USDA'S PLANTING INTENTIONS REPORT ESTIMATES CORN PLANTINGS AT 89 MILLION. THAT'S DOWN 2 PERCENT, OR 2 POINT 1 MILLION ACRES FROM LAST YEAR. SOYBEANS ARE PROJECTED TO DROP 1 PERCENT, TO 89 MILLION. USDA FORECASTS WHEAT TO SEE A 3 PERCENT JUMP FROM LAST YEAR, PEGGING ACRES TO HIT 47 POINT 3 MILLION. THAT'S THE SECOND LOWEST WHEAT PLANTINGS SINCE 1919. COTTON ACRES PROJECTED TO SEE THE MOST IMPRESSIVE INCREASE, UP 7 PERCENT FROM LAST YEAR. THAT MEANS ALL COTTON ACRES COULD HIT 13 POITN 5 MILLION IN 2018. I VISTED WESTERN OKLAHOMA THIS WEEK WHERE PART  OF THE STATE RECEIVED SOME BADLY NEEDED RAIN.  THE STATE'S WINTER WHEAT CROP HAS STRUGGLED  THIS WINTER. .USDA SAYS THE AMOUNT OF CROP RATED IN "POOR" TO  "VERY POOR" SHAPE FELL BY SIX POINTS TO 66%.  .HALF OF THE STATE IS IN SOME LEVEL OF DROUGHT. .A THIRD OF THE STATE IS IN THE MOST DIRE LEVELS OF  DROUGHT. .BUT THE IMPACT ON OKLAHOMA CATTLE PRODUCERS  MAY BE LIMITED. MEANWHILE, SOME TEXAS WHEAT GROWRS ARE  SEEKING DISASTER AID DUE TO THE DROUGHT'S TOLL  ON THE CROP IN THE LONE-STAR STATE.  DESPITE A CLIMB IN COTTON ACRES, DROUGHT IS ALSO  EATING INTO OUTLOOKS FOR THE CROP THIS YEAR IN  STATES LIKE TEXAS AND OKLAHOMA.  AND AS FARMERS APPROACH PLANTING, COTTON GINS  IN THE STATE STILL HAVEN'T FINISHED CHEWING  THROUGH LAST YEAR'S CROP.  IN 2017, BLACK'S FAMILY - JUST LIKE SO MANY OTHERS IN TEH STATE-  PLANTED COTTON FOR THE FIRST TIME  SINCE THE 1990'S.

TRADE TARIFFS
WHILE NAFTA PARTNERS CANADA AND MEXICO  INITIALLY RECEIVED AN EXEMPTION ON THE STEEL AND  ALUMINUM TARIFFS IMPOSED BY THE U-S, IT APPEARS  THAT 'PASS' WAS NOT LONG-TERM. US TRADE REPRESENTATIVE ROBERT LIGHTHIZER  SPOKE TO THE SENATE FINANCE COMMITTEE LAST  WEEK SAID THE THREE COUNTRIES ARE STARTING TO  CONVERGE ON THE CRITICAL ISSUE OF AUTO  PRODUCTION RULES. . CANADA IS THE LEADING SOURCE OF U.S. IMPORTS OF  STEEL AND ALUMINUM. STEEL IS CLOSELY TIED TO THE  AUTO SECTOR, ONE OF THE CORE DISPUTES IN NAFTA  IN WHICH THERE'S BEEN PROGRESS RECENTLY. . PRESIDENT TRUMP NOW SAYING HE WILL SLAP THOSE  METAL TARIFFS ON CANADA AND MEXICO ON MAY FIRST  IF HE'S NOT SATISFIED WITH THE RENEGOTIATION OF  NAFTA. . THERE IS ADDED PRESSURE TO FINISH THE TALKS THIS  SPRING. MEXICO HAS SAID IT NEEDS A DEAL BY THE END  OF APRIL, OTHERWISE TALKS MIGHT AS WELL STRETCH  PAST THE COUNTRY'S SUMMER ELECTION, AND THEN  U.S. MIDTERM ELECTIONS THIS FALL.

KORUS
A POSITIVE DEVELOPMENT ON THE KOREA-U.S. FREE  TRADE AGREEMENT THIS WEEK, BUT IT LOOKS LIKE THE  NEW AGREEMENT HAS LITTLE CHANGES IN STORE FOR  AGRICULTURE. THAT'S AS USDA SAYS U-S AG EXPORTS  TO KOREA HAVE JUMPED 95 PERCENT OVER THE PAST  10 YEARS.  THE U-S TRADE REPRESENTATIVES SAYS IT'S  REVEALING A COMPLETED REVISED TRADE AGREEMENT  WITH SOUTH KOREA, WHERE TALKS HAVE BEEN IN THE  WORKS SINCE JANUARY. THE DEAL HAS SOUTH KOREA AGREEING TO REDUCE IT  STEEL EXPORTS BY THIRTY-PERCENT AND TO DOUBLE  ITS IMPORT QUOTA FOR U.S. CARS.   THAT EXEMPTS SOUTH KOREA FROM STEEL TARIFFS.  ON THE AG SIDE--THE NEW AGREEMENT DOESN'T  CHANGE MUCH.  THE KORUS TRADE PACT HAS BEEN VERY BENEFICIAL.  U.S. BEEF EXPORTS TO SOUTH KOREA TOPPED $1  BILLION IN 2017, ALMOST DOUBLE WHAT THEY HAD BEEN  FIVE YEARS EARLIER.

OMNIBUS SPENDING BILL
MEANWHILE THE NEWLY MINTED OMNIBUS SPENDING  BILL WITH SEVERAL KEY INITIATIVES FOR CATTLE  OWNERS. ACCORDING TO NCBA, EMISSIONS REPORTING IS  WAIVED FOR LIVESTOCK PRODUCERS. THE PROVISION EXEMPTS ROUGHLY 200-THOUSAND  LIVESTOCK FARMS FROM HAVING TO REPORT GAS  EMISSIONS -- A RULE THEY SAY WAS MEANT FOR TOXIC  SUPERFUND SITES. THE OMNIBUS SPENDING BILL ALSO INCLUDING  LANGUAGE REGARDING MILK LABELING.  THE BILL DIRECTS THE FDA TO TAKE ACTION AGAINST  MISLABELED IMITATION DAIRY FOODS. THE NATIONAL MILK PRODUCERS FEDERATION SAYS IT  SHOULD RESTRICT THE ABILITY OF BEVERAGES MADE  FROM PLANT FOODS FROM USING THE TERM "MILK",   "CHEESE" OR "YOGURT". 

PENNSYLVANIA DAIRY PRODUCERS
A FOLLOWUP TO A STORY FROM LAST WEEK. PENNSYLVANIA DAIRY PRODCUERS DROPPED BY DEAN'S  ARE NOW ASKING FOR MORE TIME TO FIND A NEW  HOME. THE STATE'S DEPARTMENT OF AG SENDING A LEADER  TO DEAN DAIRY, ASKING FOR THE DEALDINE TO BE  EXTENDED FOR THE 42 PENNSYLVANIA DAIRY FARMERS  IMPACTED BY THE ANNOUNCMENT. TEH AGENCY SAYS THEY ARE CONCERNED ABOUT THE  WELL-BEING OF THOSE FAMILIES AND THEY NEED MORE  TIME TO FIND OTHER MARKETS.  

CATTLE ON FEED, HOGS AND PIGS
THE LATEST CATTLE ON FEED FROM USDA SHOWING  CURRENT DRYNESS IS PUSHING NUMBERS INTO THE  NATION'S FEEDLOTS. THE MARCH FIRST REPORT COUNTING 11.7 MILLION  HEAD. THAT UP NEARLY 9 PERCENT YEAR OVER YEAR-- THE  FIRST TIME THAT'S HAPPENED SINCE 2006. ALSO FROM USDA...THE NATION'S HOG HERD CONTINUES ITS EXPANSION, BUT SIGNS SHOW IT SLOWING.THE LATEST HOGS AND PIGS REPORT SHOWS AS OF MARCH FRST, INVENTORY WAS UP 3 PERCENT FROM LAST YEAR.BUT AT 72 POINT 9 MILLION HEAD, THAT'S DOWN 1 PERCENT FROM DECEMBER. BREEDING INVENTORY ROSE 2 PERCENT FROM LAST YEAR, TOTALLING 6 POINT 2 MILLION HEAD.AND MARKET HOG INENTORY ROSE 3 PERCENT YEAR OVER YEAR, BUT FELL OFF 1 PERCENT FROM LAST QUARTER.

TEASE
THAT'S IT FOR THE NEWS. WE NEED TO TAKE A QUICK  BREAK, BUT THEN MIKE HAS YOUR PLANTING AND  SPRING FORECAST AFTER THE BREAK, COMPLETE WITH  HIS 90 DAY FORECAST. THAT'S NEXT. 

WEATHER
METEOROLOGIST MIKE HOFFMAN JOINS US NOW WITH  WEATHER...MIKE, I VISITED THE SOUTHERN PLAINS THIS  WEEK AND THEY ARE REALLY WORRIED ABOUT THIS  GROWING SEASON BECAUSE THE DROUGHT JUST  WON'T LET UP. BUT DO YOU SEE ANY CHANGES WHEN  YOU LOOK OVER THE NEXT 90 DAYS?  TYNE I WISH I HAD BETTER NEWS. UNFORTUNATE A LOT OF TIMES  WHEN A DROUGHT GETS FORMED. YOU HAVE NO MORE MOISTURE IN THE  GROUND TO ADD TO ANY POTENTIAL RAIN THAT COMES YOUR WAY. SO  WHEN WE HEAD INTO THE WARM SEASON LIKE IN THE PANHANDLE OF  TEXAS WESTERN OKLAHOMA YOU'RE TALKING DRY LINES THAT BRING A LOT  OF YOUR SCATTERED THUNDERSTORMS AND THE DRY LINE'S NOT GOING TO  CREATE THUNDERSTORMS IN A SITUATION LIKE THIS SO UNFORTUNATELY I  THINK THIS AREA DOES NOT IMPROVE AND IT MAY GET WORSE. YOU CAN  SEE THERE'S NOW AN EXCEPTIONAL DROUGHT AREAS SHOWING UP PARTS  OF FAR WESTERN OKLAHOMA ALSO SOMEWHAT DRY IN THE SOUTHEAST  STILL SOMEWHAT DRY IN THE NORTHERN PLAINS. EASTERN MONTANA BUT  THE WORST AREA FOR CORN THE REGION IN THE FAR SOUTH WESTERN  PLAINS. THE JET STREAM DOES SHOW A CHANGE IN THE OVERALL  WEATHER PATTERN. IT'S MAINLY GOING TO BE A ZONAL FLOW OVER THE  NEXT WEEK AND YOU CAN KIND OF SEE THAT THERE WILL BE A LITTLE  TROUGH MOVING THROUGH THE NORTHERN TIER OF STATES. KEEP IN YOU  FOLKS ON THE COLD SIDE FOR THIS TIME OF THE YEAR BUT IT'S GOING TO BE  WARMER THAN NORMAL IN MUCH OF THE SOUTHERN PORTIONS OF THE  COUNTRY. YOU KNOW ANYTIME YOU GET A LITTLE BIT OF A TROUGH LIKE THIS  LATER IN THE WEEK YOU HAVE A CHANCE OF SOME MOISTURE INTO THE  SOUTHWEST SO WE'LL BE WATCHING THAT. BUT OVERALL I DON'T SEE THAT  AS BEING A HIGH LIKELIHOOD. SO LET'S CHECK THINGS OUT AS WE GO  DAY BY DAY HERE ON MONDAY WE HAVE MULTIPLE WEAK SYSTEMS  MOVING QUICKLY FROM WEST TO EAST.  ONE MID-ATLANTIC BACK INTO THE TENNESSEE VALLEY  SCATTERED SHOWERS THERE MAYBE SOME FLAKES. NORTHERN AND  GREAT LAKES FLAKES NORTHERN PORTIONS OF THE ROCKIES INTO THE  PACIFIC NORTHWEST WITH THAT NEXT SYSTEM. OTHERWISE IT'S WARM TO  THE SOUTH PRETTY COLD TO THE FAR NORTH. THOSE COLD FRONTS WILL COME  SOUTH. SO IT'S GOING TO BE FAIRLY COLD NORTHERN PLAINS INTO THE  NORTHEAST AS WE GO THROUGH WEDNESDAY SYSTEM IN THE SOUTHERN  MISSISSIPPI VALLEY ONCE AGAIN CAUSING SOME RAIN IN THOSE AREAS  AND A LITTLE BIT OF SNOW AND VALLEY RAINS AS YOU LOOK OUT WEST BY  FRIDAY. THEN WE'RE LOOKING AT A WEAK SYSTEM MOVING THROUGH  THE EASTERN GREAT LAKES MAYBE A FEW FLAKES OF SNOW. COOL  WEATHER ALL THE WAY DOWN INTO THE SOUTHEAST BUT NOT TOO BAD.  AND THEN YOU'RE LOOKING AT COLD TO THE NORTH THE WARMTH THOUGH  FOR THE SOUTHERN PLAINS BACK INTO THE SOUTHWEST LOOKS LIKE SOME  RAIN SHOWERS MOVING THROUGH THE SOUTHERN AND CENTRAL PLAINS  STATES. RAIN AND MOUNTAIN SNOW AS WE HEAD THROUGH THE  WESTERN STATES. SO LET'S GO DAY BY MONTH BY MONTH IN THE 90 DAY  FOR TEMPERATURES APRIL TEMPERATURES BELOW NORMAL NORTHERN HALF  OF THE PLAINS ABOVE NORMAL THE ENTIRE SOUTHERN TIER OF STATES.  HOWEVER WE'RE GOING TO START CHANGING THINGS I BELIEVE IN MAY  WE'RE GOING ABOVE NORMAL IN THE FAR SOUTHERN GREAT LAKES ALL THE  WAY TO THE GULF COAST BACK THROUGH CENTRAL AND SOUTHERN  CALIFORNIA BELOW NORMAL FOR MUCH OF MONTANA WESTERN PORTIONS  OF NORTH DAKOTA JUNE TEMPERATURES WILL EXPAND THE ABOVE  NORMAL TEMPERATURES EVEN MORE INTO THE GREAT LAKES IN THE  NORTHEASTERN PORTIONS OF THE COUNTRY STILL BELOW NORMAL IN NORTH  EASTERN MONTANA INTO WESTERN CANADA AND PRECIPITATION OVER  THE NEXT 90 DAYS.   UNFORTUNATELY THE AREAS THAT DON'T REALLY NEED IT ABOVE  NORMAL GREAT LAKES TO THE GULF COAST AREAS THAT DO NEED IT  BELOW NORMAL WEST TEXAS ALL THE WAY THROUGH MOST OF THE WEST  COAST TYNE 

TEASE
THANKS, MIKE. IT WAS A BIG WEEK WITH USDA'S  PLANTING REPORT. BUT HOW COULD THAT SHAKE UP  THE MARKETS AFTER THE EXTENDED EASTER  WEEKEND? WE HAVE OUR VERY OWN FARM JOURNAL  ECONOMIST CHIP FLORY, AS WELL AS ALLENDA'S JIM  MCCORMICK TO RBEAK DOWN THE REPORT AFTER THE  BREAK.

ROUNDTABLE 1
ALL RIGHT. WELL A BIG WEEK THIS WEEK FOR THE MARKETS ESPECIALLY THIS SHORTENED EASTER WEEKEND. WE HAVE CHIP FLOR HOST OF AGRITALK TALK AFTER THE BELL FARMS HJOURNAL THE ECONOMIST THE LIST GOES ON AS WELL AS JIM MCCORMICK OF ALLANDALE JOINING ME TO BREAK THIS REPORT DOWN. I MEAN JUST BEFORE THIS REPORT CAME OUT EVERYONE WAS REALLY FOCUSED ON THE AMOUNT OF ACRES THAT WE COULD SEE AND TO SEE USDA POSTED DECLINE OF CORN AND SOYBEAN ACRES. NOW PEOPLE ARE ASKING WHERE DID THESE ACRES GO. YEAH AND NOT ONLY THAT BUT GUYS LIKE ME AND I DON'T KNOW ABOUT JIM BECAUSE LIKE ME WERE SAYING YOU KNOW WHAT THE A.G. REPORT IS PROBABLY IT'S GETTING A LOT OF THE PREGAME COVERAGE IT'S PROBABLY NOT GOING TO BE THE PRICE MOVER ONCE WE GET THE DATA IT WILL BE THE QUARTERLY GRAIN STOCKS REPORT. WELL THAT'S NOT QUITE RIGHT. THE BIG THE BIG TAKEAWAY FOR ME IS 179 MILLION COMBINED CORN AND SOYBEAN ACRES TIED LEADING INTO THE REPORT. WE WERE THINKING A 180 AND A HALF MAYBE EVEN 182 MILLION COMBINED CORN AND SOYBEAN ACRES. HERE WE ARE 179 DOWN FROM YEAR AGO. THAT'S A BIG SHOCK TO ME. A BIG SHOCK. I MEAN SO MANY PEOPLE WERE FOCUSED ON WHAT COULD WE SEE SOYBEANS OUTPACE CORN ACRES. WE DID SEE IT BUT THAT'S NOT REALLY WHAT MADE THE HEADLINES AFTER THE REPORT JUST BECAUSE WE SAW A DECLINE OVERALL WE SAW THE PRICES RESPOND. IS THIS PRICE RESPONSE SUSTAINABLE. IN MY OPINION IN THE SHORT TERM YES I MEAN THE MARKET THE FUNDS GOT CAUGHT SHORT.  I THINK THEY WERE DEFINITELY LOOKING FOR A BEARISH PLAY. THEY LEAN HARD INTO IT AND THEY GOT CAUGHT GOING IN THE END THE MONTH INTO THE QUARTER A THREE DAY HOLIDAY WEEKEND. HE RAN FOR COVER BUT THE REALLY BIG PICTURE TIME WE'RE LOOKING AT IT EVEN IF YOU WOULD GET 89 MILLION ACRES AND I AGREE WITH CHIP WE'RE GOING TO SEE THESE ACRES GO HIGHER. I WANT TO GUESS HALF MAYBE EVEN A MILLION WHEN IT'S ALL SAID AND DONE BY BUY THEM WHEN THEY DO THE FINAL CALCULATIONS. BUT AS YOU SAY YOU KEPT AN 89 MILLION ACRES. YOU HAVE A TWIN YEAR OLD AROUND 40 BUSHEL TREND YIELD. YOU GOT A BEAN YOU'RE CARRYING A LITTLE BIT PROBABLY 30 MILLION HIGHER BECAUSE OF THE BOUNTY 80 MILLION BUSHELS THEY FOUND ON A QUARTERLY GRAIN STOCKS REPORT. EITHER YOU BUMP YOUR DEMAND MAYBE 30 50 MILLION BUSHELS JUST BECAUSE ARGENTINA'S PROBLEMS ARE STILL LOOKING AT CARRY OUT NUMBER SOMEWHERE BETWEEN 550 TO 600 MILLION. ON A CONSERVATIVE SIDE SO IN THE LONG RUN YOU KNOW WITHOUT A WEATHER PROBLEM WE THINK THESE HIGHER PRICES ARE PROBABLY AN OPPORTUNE TO LOCK IN PROFITS. YOU HAVE THE MOST POSITIVE THING THAT YOU CAN SAY ABOUT WHAT JIM JUST SAID IS MAYBE IT TAKES SIX HUNDRED MILLION BUSHEL CARRY OUT OF THE RUNNING AND THAT WE HAD BEEN HEARING A LOT OF TALK ABOUT GETTING UP OVER 600 MILLION BUSHELS AND CARRY OVER AT THE END OF THE 18 19 MARKETING YEAR. THIS MIGHT TAKE IT OUT OF THE RUNNING IF WE HAVE THE ACRES AT 89. THERE IS A LOT OF IFS RIGHT NOW. OH AND USDA IS TALKING ABOUT MORE ALL WE ACRES BUT STILL THE LOWEST PLANTED ACRES FOR WHEAT THE SECOND LOWEST SINCE 1919 BUT STILL MORE FARMERS ARE PLANTING SPRING WHEAT THIS YEAR. OH NO QUESTION ABOUT IT. THAT BUMP THAT WE HAD THIS LAST FALL REALLY CAUGHT GROWERS ATTENTION UP IN THE DAKOTAS IN MINNESOTA THERE'S WE'RE GOING TO SEE MORE SPRING WHEAT ACRES. THE QUESTION THAT I HAVE AT THIS POINT IS NUMBER ONE WEATHER OK. RIGHT. WEATHER IS STILL GOING TO BE A BIG DETERMINING FACTOR ON JUST EXACTLY WHAT THE CROP MIX IS GOING TO BE. NUMBER TWO THE MARKETS. I DON'T KNOW IF WE'VE STARTED TO SEND THE RIGHT SIGNALS YET FROM THE MARKETS TO THE PRODUCERS TO GET THE CROP MIXES RIGHT. IT'S EITHER THAT OR MAYBE WE'RE GETTING SOME SKEWED DATA INTO US HERE. WELL I MEAN WHEN ALLENDALE DID YOUR REPORT YOU FOUND THAT FARMERS IN AREAS LIKE NORTH DAKOTA WERE GOING NOT TO BEANS OR RECORD GROWING MORE SPRING WHEAT. SO DID THAT NUMBER FROM USDA SURPRISE YOU. WE EXPECTED TO GO BIGGER. WE WERE NOT EXPECTING. I THINK IT WAS A ONE POINT ONE MILLION HIGHER THAN AVERAGE. YES THAT WAS DEFINITELY A SURPRISE ALTHOUGH YOU KNOW IT JUST SEEMS TALKING TO PRODUCER AFTER THE REPORT CAME OUT AND SAID WHAT DO YOU THINK HE'S LIKE. WELL YOU KNOW THE SPRING WE DROPPED ON THE NEWS. CORN RALLIED IN THE FACT OF THE MATTER IS I THINK ALL OF THESE ACRES ARE STILL UP FOR DEBATE DEPENDING ON WHETHER THE US IF WE WOULD GET A 30 40 CENT RALLY IN CORN BETWEEN NOW AND TAX DEADLINE I SAY YOU KNOW APRIL 15TH I THINK GOODBYE'S MAKERS THE UNICORN I THINK YOU MIGHT GET SOME SPRINGLIKE GUYS WILL GO HEY IT'S GOING TO CORN.  HERE WE GO. LET'S GO BACK. SPEAKING OF WEATHER THE 7 PERCENT INCREASE IS WHAT THEY'RE CALLING FOR FOR COTTON. BUT WE KNOW THERE ARE SOME AREAS OUT THERE THAT ARE RIGHT IF THEY GET THE RAINS WE COULD SEE THOSE ACRES INCREASE. BUT IF THEY DON'T GET THE RAINS IN AREAS LIKE TEXAS AND OKLAHOMA AND THOSE AREAS. DO YOU THINK WE COULD SEE THIS COTTONY NUMBER BACK A LITTLE BIT. NO I REALLY THINK THIS IS WE'RE GOING TO GO ALL COTTON I THINK WE'RE I THINK WE'RE GOING TO SEE A FAIR NUMBER OF COTTON ACRES OUT THERE THIS YEAR THE GLOBAL CONSUMPTION OF COTTON HAS BEEN HIGHER THAN ARE GLOBAL PRODUCTION FOR TWO YEARS GOING ON THREE YEARS. THAT'S THE RIGHT MARKET SIGNAL THE MARKET IS SENDING THE SIGNAL THAT WE NEED MORE COTTON ACRES. ALL RIGHT WELL WE'RE JUST GETTING STARTED WITH THIS MARKETING CONVERSATION WE NEED TO TALK LIVESTOCK. NOT A GREAT DAY FOR LIVESTOCK PRICES ON THURSDAY BUT BEFORE WE DO THAT LET'S TAKE A BREAK AND THEN JOHN PHIPPS IS TALKING ABOUT THIS OVERALL ACREAGE DEBATE AND ACREAGE MIX THAT HAPPENS AFTER THE BREAK.

JOHN'S WORLD
MOST OF THE SHOW SO FAR THIS WEEK HAS BEEN  ABOUT USDA'S PLANTING INTENTIONS REPORT. MUCH  OF THE HYPE THIS YEAR IS ABOUT FARMERS PLANTING  MORE SOYBEANS THIS YEAR. AND IT'S ALSO THE TOPIC OF THIS WEEK'S JOHN'S  WORLD. JOHN.  THIS WEEK'S NEWS ABOUT PLANTING INTENTIONS IS HARD FOR ME TO GET  OVER-EXCITED ABOUT. LAST WEEK WE STARTED PREPARATIONS FOR  PUTTING OUR PLANTING INTENTIONS INTO PRACTICE. THAT CAME TO ABRUPT  HALT, BUT WE'LL BE BACK AT IT SOON. OUR PLANS HAVE BEEN MADE FOR SOME TIME, AND LIKE MANY, IF NOT  MOST MIDWESTERN FARMERS, THE CONCEPT OF DECIDING WHAT TO PLANT  IS SOMEWHAT AMUSING. WE ROTATE TWO CROPS - CORN AND  SOYBEANS. IF YOU DON'T PLANT ONE, YOU PLANT THE OTHER.  IT'S NOT  EXACTLY A MULTIPAGE MENU FROM APPLEBEES WE'RE LOOKING AT. A  50/50 ROTATION MAY LACK EXCITEMENT, BUT IT'S AGRONOMICALLY SOUND  AND SIMPLE. THEREIN LIES THE HEART OF THE DEEPER PROBLEM, I THINK. THE MARKET  DOESN'T HAVE TO BID FOR ACRES VERY AGGRESSIVELY IS ONLY MARGINAL  CHANGES ARE LIKELY EVERY YEAR. TO BE SURE WHEN GRAIN IS SCARCE,  WE CAN BE FORCED OUT SLIGHTLY OF OUR RUT. BUT MOST OF US WOULD  GIVE OUR EYETEETH FOR A VIABLE THIRD CROP, JUST FOR ENTERTAINMENT  SAKE. UNFORTUNATELY, OUR FARMS AND INFRASTRUCTURE ARE NOW BUILT AROUND  CORN AND BEANS. WHILE I REMEMBER WHEAT, OATS, AND HAY CROPS  FROM MY CHILDHOOD, THE ECONOMICS OF MORE VARIED ROTATIONS  SIMPLY ARE UNWORKABLE.  SO WHEN MARKET ANALYSTS TALK ABOUT TAKING ACRES OUT OF  PRODUCTION, I KNOW IT WON'T BE AROUND HERE. MORE TO THE POINT, IT  IS HARD FOR ME TO IMAGINE WHAT CONDITIONS WOULD BE NECESSARY TO  LEAVE ACRES UNPLANTED. MY FATHER SAID HE COULD REMEMBER A  FARM NEAR HIM WHEN HE WAS GROWING UP THAT NOBODY RENTED ONE  YEAR, BUT THAT'S AS CLOSE TO VOLUNTARILY IDLING LAND AS I'VE EVER  COME. OUR CROPPING DANCE IS A TWO-STEP, OR PERHAPS MORE ACCURATELY,  A LOCKSTEP. THE SPLIT BETWEEN CORN AND BEANS MAY TWITCH BACK  AND FORTH, BUT THE ASSEMBLY-LINE REPETITIVENESS OF OUR BUSINESS IS  DEEPLY ENTRENCHED. PERSONALLY, I THINK THIS HOBSON'S CHOICE  SITUATION CAN CONTRIBUTE TO A DEEP, SIMMERING RESENTMENT WHEN  PRICES ARE BARELY ENOUGH TO COVER COSTS. FOR ALL THE TALK ABOUT  FARMER PLANTING DECISIONS, I WOULDN'T MIND HAVING MORE OF THEM.  OR EVEN ANY.

TEASE
THANK YOU, JOHN. WHEN WE COME BACK, WE MAKE A TRIP TO THE  TARHEEL STATE WHERE MACHINERY PETE HAS THIS  WEEK'S TRACTOR TALES. PLEASE STAY WITH US. 

TRACTOR TALES
WELCOME BACK TO TRACTOR TALES FOLKS. THIS WEEK WE'RE OFF TO THE  TAR HEEL STATE. LEARN ABOUT A CLASSIC JOHN DEERE A. THIS TRACTOR  BEGAN ITS WORKING DAYS IN INDIANA BUT NOW LIVES A LIFE OF PARADING  AND SHOWBOATING OUT ON THE EAST COAST. I'VE GOT A 1952 JOHN  DEERE A THAT WAS RESTORED BY FELLOW BY THE NAME CHRIS BOLAND IN  SALEM INDIANA. I BOUGHT IT WITH A SPECIFIC PURPOSE OF JUST  ENJOYING IT IN PARADES AND INTO SHOW FOR THE TRACTOR CLUB AND JUST SOMETHING TO PLAY WITH THIS TOY. I DIDN'T SEEK TO PARTICULAR  MODEL I WANTED. I WANTED A TWO CYLINDAR JOHN DEERE POPPIN'  JOHN. BUT I HAPPENED TO SEE THIS PARTICULAR TRACTOR ADVERTISED IN  GREEN MAGAZINE FOR SALE AND CALLED THE GUY I TALKED TO HIM, GOT  INTERESTED IN IT. AND IT WENT FROM THERE. I'VE DONE A FEW COSMETIC  THINGS I'VE JUST SOME THINGS I WANTED TO DO CHANGE AND ELECTRICAL  SYSTEM A LITTLE BIT AND WENT FROM A GENERATOR RIGHT UP TO AN  ALTERNATE TO THOSE WORKING AROUND A SHOW GENERATOR DIDN'T HOLD  UP AS WELL AS ALTERNATOR DOES SO THAT MAKES IT NOT COMPLETELY  ORIGINAL BUT BUT IT WORKS IT WORKS EXTREMELY WELL. WHEN I BOUGHT IT  HE HAD BEEN USING IT FOR FOR BUSH HOGGIN' AND HE SAID IF YOU PUT  A BUSH HOG BEHIND THIS TRACTOR I SAID HE'LL STOP RIGHT THERE. I SAID  THIS TRACTOR HAS SEEN HIS LAST BUSH HOG DAYS IS GOING TO PLAY FROM  NOW ON. I SAID THIS TRACTOR HAS WORKED FOR OVER 50 YEARS. I SAY IT  IS TIME FOR RETIREES TO RETIRE AND PLAY. SO THAT'S WHAT HE'S BEEN  DOING. THANKS SO MUCH.

TEASE
WHEN WE COME BACK, FEARS OF TRADE DISRUPTIONS  ARE CONSUMING THE PORK INUDSTRY RIGHT NOW. BUT  WHAT'S AT STAKE IN TERMS OF DOLLARS IF  WE GET  INTO A TRADE SPAT WITH CHINA? THAT'S OUR FARM  JOURNAL REPORT AFTER THE BREAK.

FARM JOURNAL REPORT
THE NATION'S HOG HERD MAY BE GROWING, YET, THE  INDUSTRY HAS ITS EYE ON TRADE MORE THAN USUAL  SINCE CHINA IS THREATENING TARIFFS ON ITS PORK  PRODUCTS.  AND IT'S THAT ACTION THAT COULD COST BOTH PORK  PRODUCERS AND PROCESSORS PRECIOUS MONEY.  BETSY JIBBEN EXPLAISN IN THIS WEEK'S FARM JOURNAL  REPORT    ANOTHER MORNING, ANOTHER ROUTINE FOR MICHIGAN  PRODUCER, BRIAN MCKENZIE.  THE CUSTOM FEEDER IS USED TO THESE DAILY,  ISOLATED WALKS IN THE HOG BARN BUT SOON ENOUGH HE WON'T BE ALONE. MORE SLAUGHTER CAPACITY IS ENTICING GROWTH  AROUND THE U.S.    THE RESPONSE FOLLOWING THE TRUMP  ADMINISTRATION'S ANNOUNCED TARIFFS ON IMPORTED  STEEL AND ALUMNIUM PRODUCTS. THEN DECIDING TO  TACK ON AN ADDITIONAL 60 BILLION DOLLARS ON  CHINESE GOODS.  THE CHINESE ANNOUNCING RETALIATORY TARIFFS ON  UP TO $3 BILLION DOLLARS OF U.S. GOODS. THE COUNTRY PLANNING TWO WAVES - T HE FIRST  ATTACKING PRODUCTS LIKE WINE, NUTS AND FRUIT.  U.S. PORK IS EXPECTED TO BE PART OF A SECOND  WAVE.  THAT'S ALSO AFTER INVESTIGATING WHAT THE TRUMP  ADMINISTRATION SAYS IS CHINA'S UNFAIR TRADING  PRACTICES.  FARM JOURNAL RECEIVING MIXED RESPONSES ON  SOCIAL MEDIA  WITHIN FARM COUNTRY ABOUT THE  PRESIDENT'S TARIFF MOVE. MEANWHILE, THE WALL STREET JOURNAL REPORTING  U.S. TREASURY SECRETARY STEVE MA-NOUCHE-IN  MUNISHAN AND U.S. TRADE REP ROBERT LIGHTHIZER  ARE ALREADY IN TALKS WITH THEIR CHINESE COUNTER  PARTS.  HOWEVER, PORK PRODUCERS ARE CAUGHT IN THE  CROSS-HAIRS OF A TRADE SPAT.  LAST YEAR, THE U.S. PORK INDUSTRY EXPORTED ONE- POINT- ONE BILLION DOLLARS OF PRODUCT TO CHINA,  MAKING THAT COUNTRY THE NUMBER TWO VALUE MARKET FOR U.S. PORK.  HURT SAYS WHILE 2 PERCENT DOESN'T SEEM LIKE A  LARGE NUMBER,  A 25 PERCENT CHINESE TARIFF WOULD MAKE U.S. PORK  UNCOMPETITIVE COMPARED TO OTHER COUNTRIES.  PAT ROBERTS, CHAIRMAN OF THE SENATE  AGRICULTURE COMMITTEE EVEN SUGGESTING A  'TRUMP TARIFF PAYMENT' TO COMPENSATE FARMERS IF  THEIR CROPS FACE RETALIATION.  "WOULD THE GOVERNMENT DO ANYTHING? THEY DO HAVE THE  AUTHORITY WITHIN LEGISLATION WITH DIRECT PAYMENTS, LEGAL PAYMENTS  ETC.."> WIESEMEYER SAYING THE QUESTION BROUGHT UP  DURING A CONGRESSIONAL HEARING EARLIER IN THE  MONTH.    BUT SOME SAY THE TARIFFS MAY ALL DEPEND ON ON  HOW IT'S IMPORTED TO CHINA.    AS CHALLENGES ARISE IN THE INDUSTRY.... MCKENZIE CONTINUES HIS DAY-TO-DAY 
ROUNDTABLE 2
WELCOME BACK. WELL WE JUST HAD THAT FARM JOURNAL REPORT TALKING ABOUT THE WORK SITUATION WITH A POSSIBLE TARIFF FROM CHINA ON U.S. PORK. IT REALLY HAS PRODUCERS ON EDGE. RIGHTFULLY SO CHIP BECAUSE WHEN YOU LOOK AT PORK PRICES TODAY THEY'RE SAYING WE JUST CANNOT TAKE A BLOW WHEN IT COMES TO TRADE. OH NO WE CAN'T. THE AMOUNT OF PRESSURE THAT WE'VE HAD ON THIS WHOLE BIG MARKET FOR THE INDEPENDENT GUY AND A FINNISH GUY. THINGS ARE LOOKING A LITTLE QUITE A BIT DARKER THAN WHAT THEY WERE JUST FOUR TO SIX WEEKS AGO IN THIS MARKET AND WE'RE TAKING A LOT OF THE PROFIT MARGIN OUT FOR MANY GUYS THAT'S GONE NEGATIVE SO WE CAN'T TAKE ANOTHER BLOW AND ALL THE TARIFF TALK. THE BEST NEWS THAT I'VE HEARD THIS WEEK IS THAT CHINA IS WILLING TO TALK. RIGHT. AND AS LONG AS CHINA IS WILLING TO TALK YOU KNOW WE GOT THAT WORD AND ALL OF A SUDDEN IT FELT LIKE SOME OF THE PRESSURE CAME OFF THE CATTLE MARKET CAME OFF THE HOG MARKET AT LEAST FOR A DAY. WHAT ELSE DO WE NEED TO HAPPEN TO MOVE THESE PRICES HIGHER. I THINK SOME OF IT. WELL I THINK PART TECHNICALLY THE MARKET LOOKS GOOD TO ME THE WAY WE CAME DOWN HARD EARLY IN THE WEEK THEN CAME BOTTOMING BACK OUT. THAT IS A GOOD SIGN THAT YOU'RE GETTING PRODUCER THE SELLERS RUNNING OUT OF STEAM THE WANT TO SELL. SO I THINK THE TECHNICAL PICTURE IS STARTING TO LOOK A LITTLE BIT BETTER.
I THINK FUNDAMENTALLY I MEAN CHINA IS A BIG DEAL FOR THE HOGS BUT I THINK THE HOG MARKETS ARE REALLY WORRIED ABOUT NAFTA RIGHT. YES AND WE'RE GETTING SOME POSITIVE SIGNS OF NAFTA. IT LOOKS LIKE YOU KNOW THE TRUMP ADMINISTRATION IS KIND OF NOT TAKING QUITE THE HARD LINE STANCE THAT WE WERE ALL FEARFUL THEY WOULD TAKE WHAT FOR SIX EIGHT WEEKS AGO. SO WE CAN GET A DEAL DONE WITH NAFTA. AND I THINK THAT WILL RELIEVE A LOT OF WHAT IFS AND I THINK YOU'LL ALLOW SOME OF THE MONEY TO COME RIGHT BACK INTO THE MARKET. SO DO YOU AGREE WITH JIM I MEAN EVEN IF WE DON'T SEE CHANGES WITH PORK AND AFTER WE JUST LEAVE IT THE SAME SAY YOU THINK THAT WILL BE A PLUS. OH THAT'S A PLUS. YEAH THAT'S A WIN. THAT'S A WIN. DO YOU DO NO DAMAGE. I THINK IT IS THE PRIMARY THING AND I DON'T THINK WE NEED THAT FINAL AGREEMENT TO HELP OUT THE HOG MARKET IN THE BEEF MARKET. ALL WE NEED IS WORD THAT AGRICULTURE IS GOING TO SURVIVE WITHOUT ANY DAMAGED IN THE NAFTA AGREEMENT. WELL YOU KNOW WE HAVE A LOT OF PROTEIN THIS YEAR THAT WE KNOW THAT CHEAP FEEDS THAT FEED HAS ENTICED SOME OF THAT THE WEIGHT OF CATTLE ON FEED REPORT I MEAN THESE NUMBERS JUST WHEN YOU THINK WE CAN'T GET ANY ANY ANY MORE. NOW WHAT IS IT LIKE A MILLION HEAD MORE ON FEED THEM WHEN WE HAD A YEAR AGO A MILLION MORE. WHY. WELL SOME OF THE DROUGHT KNOW A LOT OF AHEAD OF YOU THE DROUGHT. THEY JUST THERE WAS NO GRASS TO FEED AND SO THEY JUST PUT IT INTO THE FEEDLOT PLAIN AND SIMPLE.  THAT'S WHY WE SAW IT THAT DRAMATIC INCREASE ON THAT NUMBER. WELL ON THURSDAY WHEN WE SAW THAT PLANTING INTENTIONS REPORT HAPPEN WE ALSO SAW A BIG DECLINE IN BOTH FEEDER AND LIVE CATTLE PRICES. NOW WHAT'S PRESSURING PRICES AT THIS. WELL I THINK A LOT OF IT IS THE EXPECTATIONS THAT WE WERE GOING TO GET HIT WITH. YOU KNOW THAT WALL OF CATACOMB CATTLE THAT MYTHICAL WALL OF CATTLE WE TALK ABOUT IT EVERY YEAR AND IT RARELY HAPPENS TO THE EXTENT THAT THE MARKET IS ANTICIPATING THIS YEAR IT MIGHT ACTUALLY HAPPEN WE MIGHT GET HIT WITH THAT WALL MARKET READY CATTLE. THERE'S BEEN SO MUCH SPECULATION THAT WE'RE BACKING UP MARKET READY CATTLE SUPPLIES IN THE FEEDLOT. YOU LOOK AT WEIGHTS YEAH WE'RE UP FROM A YEAR AGO BUT COMPARED TO THE FIVE YEAR AVERAGE WE'RE NOT THAT MUCH DIFFERENT. YOU TALK TO THE FEED YARD GUYS AND THE MARKET STRUCTURE. THERE IS NOTHING IN THE MARKET THAT'S SAYING HOLD THESE CATTLE BACK AND PUT MORE WEIGHT ON THEM. SO MARKETINGS HAVE GOT TO BE CURRENT REAL QUICK. WHAT HAS TO CHANGE MOVE PRICES HIGHER. ALL RIGHT NOW I THINK YOU'RE GOING TO GET CONFIDENCE THAT THE DEMANDS ARE WE KNOW SUPPLY DEMANDS ALWAYS TRICKY IF WE GET GOOD DEMAND. YOU'LL BRING IT BACK UP. I THINK LATE THE LEAGUE SO AWFUL LOT OF IT WAS INTO THE MONTH LIQUIDATION BY THE FUNDS. ALL RIGHT WE NEED TO TAKE A QUICK BREAK BUT WE TALKED ABOUT THAT PLANTING INTENTIONS REPORT SOME FARMERS IN THE EAST ARE SAYING I CAN'T MAKE MONEY WITH WHEAT. THEY'RE GROWING THINGS LIKE MALT BARLEY SO WE'RE GOING TO TALK ABOUT THAT WHEN WE COME BACK ON THAT'S ON THE POINT.

MALT BARLEY
WHILE YOU MAY NOT TYPICALLY THINK OF BEER AS A  BIG CROP IN THE NAFTA DEBATE, MEXICO ACTUALLY  PREFERS U-S GROWN MALT BARLEY... A KEY  INGREDIENT IN THE GROWING DEMAND FOR THE  GROWING NUMBER IF MICOBREWERIES IN MEXICO. BUT IT'S THAT TREND THAT'S ALSO GAINING STRENGTH  IN THE U-S.  WHILE MALT BARLEY IS TYPICALLY GROW IN THE  WESTERN U-S, FOR A SMALL REGION IN THE EASTERN U- S, IT'S SOMETHING ONE PROCESS IS TRYING TO  QUENCH. IT'S A CRAZE THAT'S GAINING TRACTION AROUND THE  COUNTRY.  FROM LARGER CITIES TO SMALLER TOWNS, THE CRAFT  BREWERY TREND CONTINUES TO GAIN STRENGTH.  AS CONSUMERS' TASTE CHANGE, IT'S A TREND BOTH  GROWERS AND PROCESSORS IN DELMARVA ARE  LATCHING ONTO.  MATT MUSIAL SAYS LAUREL, DELEWARE IS PERFECTLY  PLACED TO CAPITALIZE ON BOTH OF THOSE. SITTING IN  THE MID-ATLANTIC REGION, THE AREA IS CLOSE TO  MAJOR CITIES LIKE BALTIMORE AND WASHINGTON D.C. BUT IT'S ALSO SURROUNDED BY BARLEY.  THE CONVERTED GRAIN FACLITY, IS NOW THIRSTING  FOR BARLEY.  IT'S CREATING NEW DEMAND... IN AN AREA THAT  TYPICALLY GROWS WHEAT.  HE WHEAT GROWERS ARE LOOKING FOR DIVERSIFICATION, DOUBLE  CROPPING WHETHER IT BE BARLEY OR WHEAT WITH SOYBEANS IS A VERY  GOODCROP FOR THIS AREA.  SWITCHING FROM WHEAT TO BARLEY IS AN EASY  TRANSITION...  THERE ARE WHEAT GROWERS THAT WERE STRICTLY WHEAT GROWERS,  GROWING BARLEY THIS YEAR.  IF YOU CAN GROW WINTER WEHAT, YOU CAN GROW WINTER BARLEY> SHIFF SAYS FOR FARMERS IN THIS AREA, IT'S ALL ABOUT  BEING ABLE TO GROW TWO CROPS IN A SINGLE YEAR.  YOU CANNOT SINGLE CROP BARLEY OR WHEAT. YOU JUST CANNOT  GENERATE ENOUGH MONEY SO WITH A SINGLE CROP. SO WE ARE ABLE  TO DOUBLE CROP. I THINK THAT IS THE KEY.> BUT IT'S A CHANCE GROWERS AREN'T WILLING TO TAKE,  UNLESS THEY KNOW DEMAND IS WAITING.    MUSIAL SAYS CURRENTLY, THE DEMAND IS MUCH  LARGER THAN SUPPLY.  TODAY, NOT EVEN HALF OF THAT NEED IS CONTRACTED  OUT IN ACRES... ACCORDING TO THE BREWERS ASSOCITION, THE CRAFT  BREWER INDUSTRY HAS WITNESSED A DEMAND BOOM  OVER THE PAST DECADE. N 2009, HTE U-S WAS HOME TO NEARLY 16 HUNDRED  CRAFT BREWERIES. AND BY 2016, THAT NUMBER HAD  JUMPED O 5 THOUSAND 234.  DESPITE THE TREND, SOME DELMARVA FARMERS ARE  RELUCTANT TO MAKE THE SWITCH.  IT'S JUST A FEAR FACTOR T WHAT THEY DON'T WANT TO DO IS GROW  SOMETHING AND FIND THAT THE BUYER HAS DISAPPEARED. THAT IS A  MAJOR FEAR IN A TIGHT ECONOMY. SO THERE'S A LOT THERE'S A LITTLE BIT  OF THAT A SLOW TRANSITION. BUT SHIFF SAYS HE'S NOT WORRIED ABOUT THE  DEMAND.  I WATCHED THEM MAKE A HUGE INVESTMENT IN THE AREA I  THINK THEY'VE SPENT 35 OR 40 MILLION IN A FACILITY AND YOU DON'T DO  THAT UNLESS YOU PLAN ON BUYING PRODUCT.  HE SAYS WHILE MALT BARLEY IS NOW A VIABLE OPTION  TO GROWERS ONCE DEPENDENT ON WHEAT, THE FUL  ECONOMIC IMPACT STILL NEEDS TO BE DISTILLED. TO EXPECT IT TO DO SOMETHING MUCH DIFFERENT THAN ALL THE  OTHER CROPS IS GOING TO BE A LOT TO EXPECT. I DO THINK IT'S GOING TO  BE A GOOD OPTION FOR A WHILE. NOW THERE'S ALSO AN ART IN PROCESSING MALT BARLEY. THEY DRY THE GRAIN FROM 46 PERCENT MOISTURE ALL THE WAY DOWN TO 4 PERCENT. THAT' HELPS DEVELOP THE COLOR AND FLAVOR CRAFT BREWERS CRAVE. ALRIGHT WEHEN WE COME BACK, CUSTOMER SUPPORT.

CUSTOMER SUPPORT
IT'S ALL ABOUT SAFETY ON THIS FARM THIS EASTER  WEEKEND.  HERE'S JOHN PHIPPS.  I'VE HAD A COUPLE OF COMMENTS LIKE THIS BEFORE, SO MAYBE WE  BETTER TALK: "MY HUSBAND AND I WERE WATCHING THE SHOW AND LISTENING TO YOUR  COMMENTS ABOUT DRONES WHEN ALL OF A SUDDEN MY HUSBAND  JUMPED UP, RAN TO THE TV SCREEN AND SHOUTED 'WHAT THE  HECK...HOW MANY OSHA VIOLATIONS DOES HE HAVE THERE!  HE WAS POINTING TO THE ELECTRICAL OUTLET ON THE WALL OF YOUR STUDIO  AT THE LOWER LEFT OF THE TV SCREEN. LOTS OF POWER CORDS PLUGGED  INTO THE WALL." THAT'S FROM KATHY LOEWE, BOOTHBAY, MAINE. SHE IS REFERRING TO  THIS OUTLET BESIDE MY OPULENT CUSTOMER SUPPORT TELEVISION SET.  IT'S WORSE THAN THAT, KATHY. MY SHOP, WHICH I WIRED MYSELF, HAS  SEVERAL SIMILAR OUTLETS AND POWERSTRIPS. BUT HERE'S THE DEAL. MY SON AND I ARE CAREFUL ABOUT SAFETY ON OUR  FARM. WE WEAR SEATBELTS - ON TRACTORS. WE EVEN KEEP THOSE  OBNOXIOUS DISCHARGE CHUTES ON THE LAWNMOWERS. SO, WHILE I AM  TECHNICALLY VIOLATING SOME CODE, IT IS NOT UNTHINKINGLY. ALL THE OUTLET CIRCUITS ARE 20-AMP, GROUNDED, WITH #12 WIRE AND  THEY ARE ABUNDANT. ALL THE MAJOR TOOLS HAVE SEPARATE CIRCUITS  AND BREAKERS.  HOWEVER, OURS IS A RECHARGEABLE WORLD. EVERY YEAR I REPLACE  CORDED TOOLS WITH BATTERY-POWERED ONES. WHILE I TRY TO MINIMIZE  IT, BATTERIES ARE CONSTANTLY CHANGING SHAPE AND CONNECTIONS, SO  THE NUMBER OF CHARGERS I HAVE FOR ALL THE RECHARGEABLE GADGETS  IN MY SHOP HAVE PROLIFERATED LIKE RABBITS IN SPRING. IN ADDITION,  MANY OF THE CHARGERS COVER UP PART OF THE RECEPTACLE, SO I USE  CUBE MULTIPLIERS TO SIMPLY GET TO THE OUTLET. I'VE ADDED OUTLETS  WITH USB CONNECTIONS, AND I'M STILL LOSING THE RACE. MEANWHILE,  NONE OF THE CHARGERS OR ELECTRONIC GADGETS PULLS MORE THAN HALF  AN AMPERE, AND THEN ONLY WHEN CHARGING.  THE RECEPTACLE IN QUESTION HERE HAS A CHARGER FOR MY VIDEO  CAMERA, ONE FOR THE REMOTE FOR THE TELEPROMPTER, THE POWER  SUPPLY FOR JAN'S IPOD AMPLIFIER, AND THIS ORANGE #14 CORD WHICH  IS THE BACKUP HEATER THE GREENHOUSE. THE LATTER DOES PULL ABOUT  10 AMPS BUT ONLY WHEN THE TEMPERATURE IS BELOW ZERO. THE  CIRCUIT IS OF COURSE PROTECTED BY A 20 AMP BREAKER. MY BELIEF  WHAT YOU ARE LOOKING AT IS NOT A HAZARD, IT'S A HASSLE.  I APPRECIATE THE CONCERN AND FULLY ACKNOWLEDGE I AM PROBABLY  NOT IN COMPLIANCE WITH SOME PART OF THE NEC OR OSHA. MAYBE I  AM SETTING A BAD EXAMPLE, BUT I'LL BET THERE ARE FEW HOUSEHOLDS  WITHOUT A KITCHEN OR OFFICE COUNTER THAT LOOKS LIKE THIS. JUST LIKE  YOU APPARENTLY CAN'T HAVE TOO MANY CUPHOLDERS IN A CAR THESE  DAYS, IT IS HARD TO HAVE ENOUGH OUTLETS FOR VERY TINY LOADS NOW. THANKS, JOHN. AND IF YOU AHVE QUESTIONS OR COMMENTS, YOU CAN  SEND THOSE TO MAILBAG AT U-S FARM REPORT DOT  COM. MARCH IS GOING OUT LIKE A LION FOR SOME. WE HAVE  SOME VIEWER PHOTOS TO SHARE AFTER THE BREAK. 

FROM THE FARM
WELL WELCOME BACK. THIS EASTER WEEKEND IT'S NOT SPRING  OUTSIDE FOREVER IN MOST AREAS RIGHT NOW. SHANE POSTED THIS  PICTURE ON TWITTER FROM IOWA. HE SAYS AT THE RATE THEY'RE GOING IT  WILL BE A WHILE BEFORE THEY GET IN THE FIELD. HE CAPTURED THIS LAST  WEEKEND WHEN A SNOW STORM JUST BARRELED ACROSS THE UPPER  MIDWEST. I DO NOT ENVY HIM. BUT IN TEXAS IT'S HARD TO BELIEVE  SOME FARMERS ARE ALREADY FINISHING UP PLANTING CORN. WOW.  COLLEEN FINISHED WITH ONE CROP. HE SAYS IT'S NOW ON TO PLANTING  SOYBEANS AND COTTON. AND CONGRATULATIONS TO COLETTE. OUR APRIL  FACEBOOK COVER PHOTO WINNER. SHE SAYS THIS WAS TAKEN ON THE  OUTSKIRTS OF SANTA MARGARITA CALIFORNIA. SHE SAYS IF THERE'S RAIN  THE LOCALS GET OUT THERE FOR A SPECTACULAR DISPLAY OF WILD FLOWERS.  SPEAKING OF RAIN AND SPEAKING OF THE WEST I WAS IN OKLAHOMA  AS I MENTIONED EARLIER YOU KNOW THEY JUST NEED MAJOR MOISTURE  WE KNOW OUR VIEWERS IN THE WEST COULD REALLY USE THAT RAIN. SO  WHAT DOES YOUR ABOVE NORMAL TEMPERATURE FORECAST MEAN FROM WISHT. IT'S USUALLY NOT GOOD IN THAT SITUATION BECAUSE YOU'RE YOU'RE RELYING ON THESE DRY FRONTS TO GET TO BRING SOME MOISTURE  THAT'S USUALLY POP UP AND IF YOU DON'T HAVE MOISTURE ALREADY  THERE YOU END UP NOT GETTING TOO MUCH MORE. SO DROUGHT AREA  CAN EXPAND AND IT CAN GET WORSE SO WE HAVE TO HOPE FOR A MAJOR  CHANGE IN THE PATTERN. ALL RIGHT. THANKS MIKE. WELL IF YOU HAVE A  PICTURE OR A VIDEO YOU WOULD LIKE TO SHARE. YOU CAN DO THAT TO THE  ADDRESS ON THE SCREEN.

CLOSE
AND FROM ALL OF US THE U.S. FARM REPORT ON MIKE  HOFFMAN. AND I'M TIME MORGAN. THANK YOU FOR WATCHING US FARM  REPORT THIS EASTER WEEKEND. BE SURE TO JOIN US AGAIN RIGHT HERE  NEXT WEEK AS WE WORK TO BUILD ON OUR TRADITION. HAVE A SAFE  WEEKEND AND ENJOY YOUR FAMILIES EVERYONE.