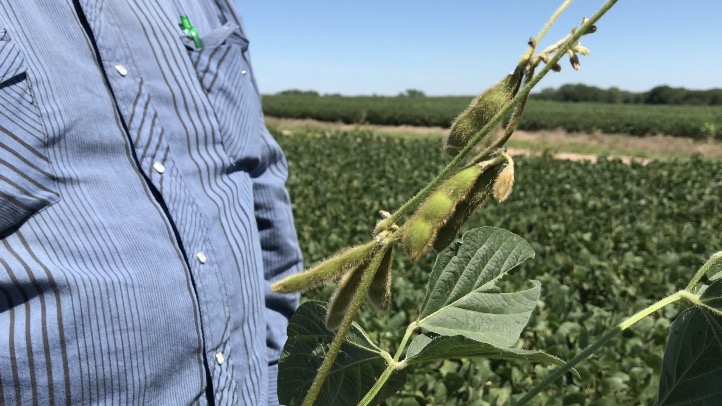 The amount of times "variability" has been used to describe the crop conditions on the 2017 Farm Journal Midwest Crop Tour would nearly need to be counted on all the scouts' fingers and toes.

For scout Nick Ehlers, a farmer from Tipton, Ia., the most impressionable thing he's seen during his four days on the western leg have been the inconsistent soybeans.

"Corn-wise and bean-wise, I'm as confused as I can get," he told AgriTalk host Mike Adams.

Compared to the 2016 tour, Market Rally Radio host and Pro Farmer editorial director Chip Flory the nodes filling up the plant. This year, he says there's more spacing. He said part of the problem is that farmers aren't getting much sun or heat to push the soybeans to their full potential.

"That bean crop needs some sun if it's going to fill out those flat pods," said Flory.

Corn needs sun, too. Kernel depth is struggling and could use a healthy dose of the sun's rays to finish the crop.