Venture capital is helping startups turn ideas into reality.
EarthSense
Startup EarthSense says in 2019 its 40 robots collected more than 10 Terrabytes of data, and the company will more than double that number of units this year to close to 100 robots. 
"In our earliest pilot trials in 2018 we tested our crop breeding robots with universities and seed companies," explains EarthSense co-founder and CEO Chinmay Soman. "We are on an upward and onward trajectory as people have been collecting a lot of data with a lot of crops." 
EarthSense has worked closely with more than a handful of seed companies since 2017, including Corteva and Ag Reliant parent company KWS. Soman says one of the company's greatest achievements to date has been cultivating these partnerships with seed companies–some of which are going on four years–and how their technology has shown value in product development. 
"Agriculture starts with the seed," he says. "In helping make better seed, we are helping make a better foundation for agriculture. And we have found a niche in delivering really unique data to make the crop breeding process more effective and cost less." 
In the field, the robots are collecting data and taking high resolution images under the crop canopy. 
He also says EarthSense's autonomous technology and software development has benefited from these partnerships as it's been a ground-truthing program in how the robots could fit onto individual farmers' fields. 
"Our robots have improved in how they navigate in-field obstacles and what can make them better field scouts. We're also testing the platform for applications—cover crop seeding, mechanical weeding, and precisely positioning concentrated crop protection products." Soman.
While the company continues to evaluate opportunities and refine its product testing, the team is encouraged because the work can be difficult. 
"Doing robotics in ag is not an easy problem. The grand vision of deploying robots in a field and doing useful thigs for the grower---we'll get there and we'll get there in the next few years. But in making that happen, there are interesting things that can go wrong in ag and in real world field settings," Soman says. "We continue to be excited about solving these difficult problems because we know the benefits to society will be worth all the effort." 
Sound Agriculture
Six-year old company Sound Agriculture aims to commercialize discoveries in how plants interact with their environment. 
The company has a two-fold focus for 2020—continue development of its next-generation plant breeding platform as well as grow its first commercial product Source, which is a biochemistry that stimulates soil microbes for nitrogen and phosphorus supply. 
Additionally, in April, the company announced a new CEO, Adam Litle, who was one of the founding team at Granular. 
"Our mission is unique in that we are creating a more sustainable food through on-demand crop solutions," Litle says. " For farmers, we are providing products that reduce the reliance on fertilizer, and for consumers we are improving plant nutrition and taste without gene modification.
In May, the company announced a $22 million Series C funding round, led by S2G Ventures (Seed 2 Growth), and existing investors, Cultivian Sandbox , Fall Line Capital , Cavallo Ventures and Syngenta Ventures , also participated.
Co-founder Travis Bayer explains the company's on-demand plant breeding can change the product development cycle from up to seven years to less than a year. 
"By using gene expression, what used to take years can be done in a matter of months," Bayer says. 
The company is using its plant breeding platform to develop fresh market produce as well as row crops, including corn, soybeans and wheat. One early row crop breeding solution they are targeting is flowering time and seed size in wheat. 
You can think of gene expression like a volume dial," Bayer says. "Turning the dial up or down changes the expression and characteristics of the plant. This is very different than genetic modification, which would be more analogous to swapping out the technical components of the radio."
Regarding its Source product, the company says it sold out its supply for 2020 and engaged in multiple product trials across the country with ag retailers and farmers. One such retailer is MKC.
Nathan Larson is a strategic account manager at MKC and says as a trusted adviser to farmers, the team at MKC has to stay on top of new technologies and evaluating their return on investment to farmers. 
"I think crop fertility, and specifically biologicals to improve nutrient uptake, is the next thing farmers are really looking at," Larson says. "When we looked at the previous research on Source, we wanted to include it in our own trials because it's huge for us to bring new products and new ideas to farmers." 
Sprayed in the early season (V4 or V5 in corn), Source is a tank mix compatible bio-inspired chemistry.  Source can also be used at the VT stage before tassel. 
MKC has dozens of split trials out in 2020, mostly in corn, to evaluate the Source product. 
Another retailer doing product trials of Source this year is Growmark. 
"We know we have to deliver return on investment to the farmer," says Eric Mowen, specialty product manager at Growmark. "The biological space is a bit like uncharted territory and the next frontier. And we are trying to find the ones that have repeatable success and could be home runs."
Source is the first of many biochemistry products from Sound Agriculture, according to its leaders. 
"We have a pipeline of novel chemistries and traits so that we aren't a one trick pony," Bayer says. 
---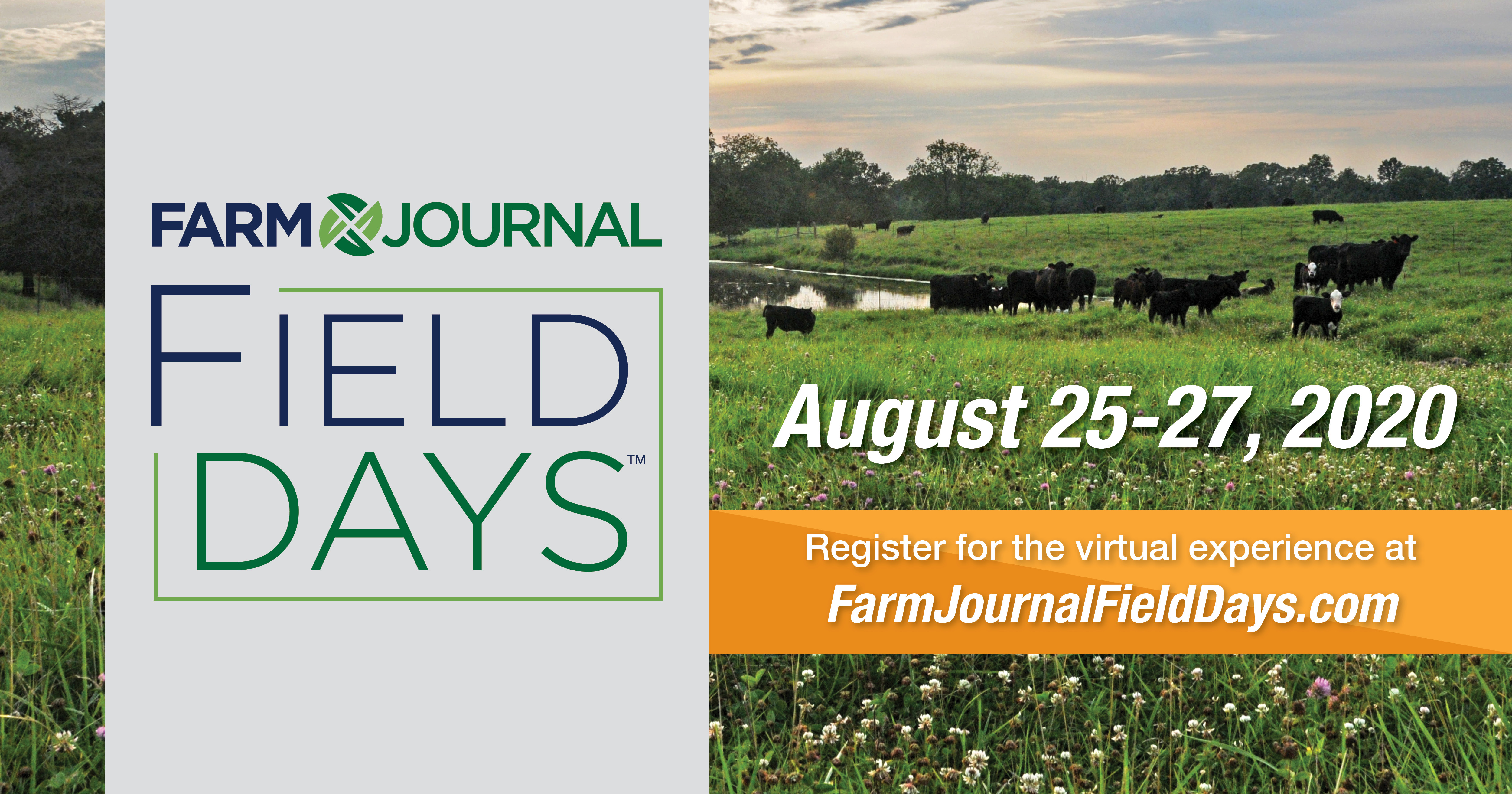 Created by farmers, for farmers. @FarmJournal's #FJFieldDays is a 3-day virtual and on-demand event with expert speakers, networking opportunities and industry insights – brought to you for free.

Reserve your spot: Farmjournalfielddays.com